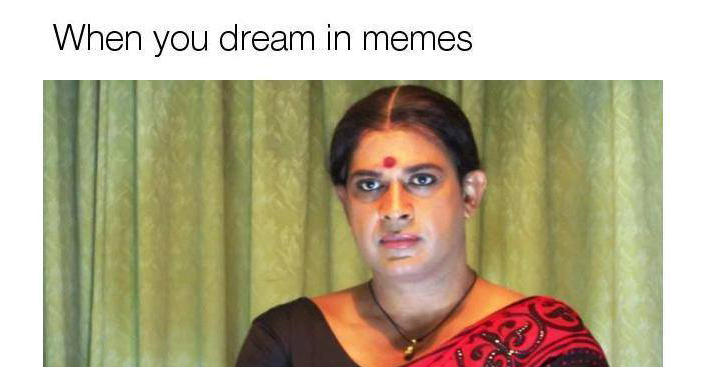 Memes are a thing. They have been around longer than you would have thought, and will be around for longer than you will be comfortable with. Memes have practically taken over the internet, like some sort of virus spread by likes and shares. Judging by the sheer quantity of sites whose sole purpose is to share memes, a lot of time and effort goes into creating them. Even in Sri Lanka.
Some of the good ones resonate with your soul like church bells during mass. Others have all the class of a whoopee cushion under your grandma (it's a thing).
Memes have tended to be very contextual, culturally specific, and unashamedly human. But three weeks ago, a video company called Super Deluxe created a Facebook Messenger Bot called Dankland that takes your pictures and converts them into memes automatically. Sure, there are many other meme generators online, but this one had a million people try it out within the first 48 hours. It's scary how accurate and funny the bot can be. Who needs the Turing Test? AI is passing the Memelord Test. All you have to do is message Dankland a picture and it sends you back a meme instantly. The bot appears to be analysing the picture for objects and context before adding appropriate text from a library of memes to the image. It does quite a good job.
Dankland hasn't quite hit the Sri Lankan Facebook sphere yet, but we've taken the liberty of running some images through the bot, to lighten your mid-week blues. Strap in.
If you want to spend a good half of your day making memes of your friends and being a general annoyance, visit the bot here. It can get quite addictive. Also try typing keywords into the chat box to receive memes for every occasion.
Disclaimer: None of these images were created by us or intended to cause offence. If you must blame anyone, blame Skynet. Also, we apologise to the friends of those people who get inspired by this piece. Stay strong.