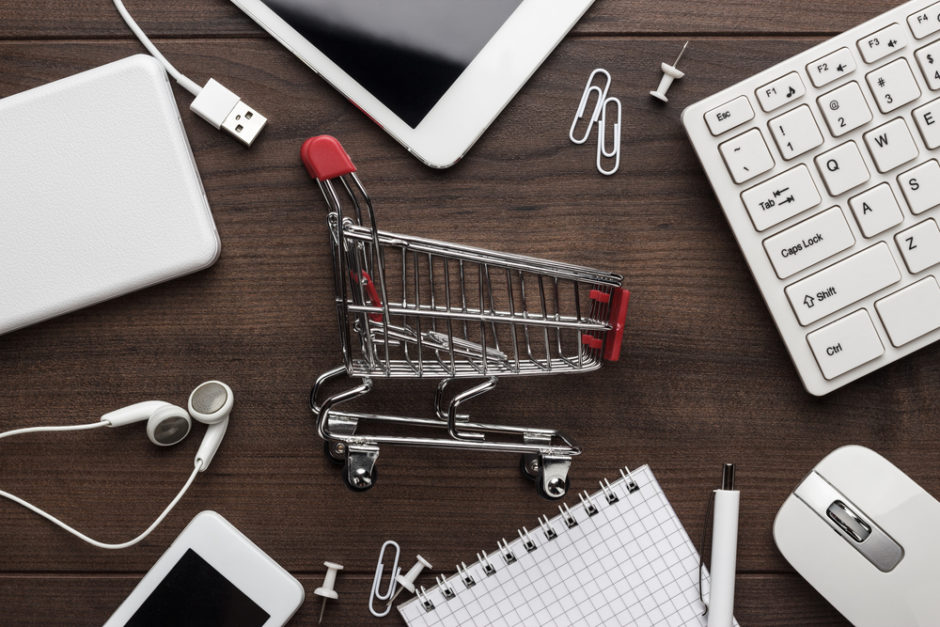 Being able to buy a condom online is the ultimate test of a democratic, liberal, capitalist society. Well, perhaps it's not quite so dramatically specific. But, hyperbole aside, e-commerce provides a strong opportunity for developing countries to gain a foothold in a multilateral trading system. E-commerce allows for a less bloated retail infrastructure, better control of inventory, smoother supply chain management, and higher margins. It helps SMEs grow faster, decreases costs of entry for new businesses and reaches more prospective customers than traditional brick and mortar stores. A strong e-commerce industry is a good indicator of growth in a developing economy. But e-commerce depends a lot on underlying systems and policy that enable it to function. There needs to be good policy, ICT infrastructure, and regulatory mechanisms that make the process easier rather than harder.
In Sri Lanka, our internet infrastructure is concentrated mostly in the western province, which has the highest rates of computer accessibility and ICT literacy. Though things have been improving recently, with other cities besides Colombo growing fast in literacy and access. Gampaha has the second highest ICT literacy rates in the country, and we hear that Monaragala does a significant amount of online shopping through Takas.lk. With deliveries now available all the way up to Jaffna, the entire Island has access to e-commerce.
But for the industry to grow, there has to be a way for the money to flow. This happens through a mechanism called an Internet Payment Gateway (IPG). A payment gateway is basically a service that authorises credit card or direct payments for e-commerce and online businesses. You need one to process any sort of payment online. The easier it is to set up and use a payment gateway, the easier it is to initialise an e-commerce platform, start an online business, or do anything that requires collecting payments online.
So payment gateways are important. But they can also be a bottleneck if they are not very efficient.
Sri Lankan Internet Payment Gateways
Sri Lankan payment gateways are generally owned by banks. According to our sources, these are the banks that are currently running IPGs in Sri Lanka:
Commercial Bank – Uses PayCorp running on top of MiGS (the Mastercard gateway)
Sampath Bank  – Uses PayCorp
Seylan Bank – Uses Enstage, an Indian based company (now called Wibmo)
Hatton National Bank – Runs an in-house system based on Visa/Master
Nations Trust Bank – An in-house system by Interblocks, but only for AmEx
HSBC – Uses GlobalPay but they're not quite a local bank.
Seylan and HNB have decent landing pages for their IPGs, while Sampath has some basic information up. Commercial bank doesn't even try.
This piece analyses the first three payment gateways in the list, and compares the costs of implementing them, which are not cheap. Fintech is not the fastest moving industry in Sri Lanka, and that also means that Sri Lankan payment gateways are not the best tools out there. But because of regulatory issues, they are the only ones.
The Problem
We spoke to a few people, on and off the record, who are heavily involved in accepting payments online. Takas, the biggest e-commerce service in Sri Lanka was one of them, and Vesess, who also owns Hiveage, a billing service used by freelancers worldwide was another.
According to everyone we've spoken to, Sri Lankan IPGs are definitely not the best thing since sliced bread. They are not even roast paan. They are more like that industrial-plastic wrapped bread you'd find in supermarkets ‒ cardboard-stiff, stuffed full of preservatives and older than your grandmother. (Not that your grandmother was ever full of preservatives).
Prabhath Sirisena of Vesess tells us that the problem with Sri Lankan IPGs is twofold:
They lack the flexibility, features, and developer support merchants require,
Their UX is horrible
Vesess had written about their issues with online payment methods in Sri Lanka a year ago, and things do not appear to have changed much over the last year. Perhaps the bank's dismissiveness to Vesess when they were starting out is not as bad now as it was back in 2006. But payment gateways still haven't progressed nearly as far as they should have. As Prabhath says,
"Running a SaaS company—especially a fintech venture—without a good gateway is not practical at all."
Lahiru Pathmalal of Takas.lk has similar issues with IPGs. He feels that while they are stable, they haven't really evolved with time. There has been no change in terms of technology or usability over the years. User interfaces are still clunky and look like something from the 90's.
There is also a matter of cost of these IPGs. Both Lahiru and the founders of Vesess feel setting up a payment gateway with a bank can be prohibitively expensive, especially for a startup. Vesess currently holds merchant accounts with Adyen (the same processor used by Uber and Netflix), Stripe, Authorize.net and PayPal. They also have a partnership with Razorpay, a Y Combinator alumni company from India, all of which have been much easier to set up shop with than Sri Lankan IPGs.
Behind The Curtains
Merchants feel that the reason behind the slow development of these payment systems are the banks themselves. The monetary monoliths influence regulations to protect their own vested interests. E-commerce is just not big enough yet for them to make a significant investment to improve things. Adequate is enough, seems to be the rallying call.
This is similar to how the Government is trying to stifle Airbnb based on the requests of hotel associations. International payment systems like PayPal and Stripe aren't being allowed into the country either, for much the same reasons. We are still years behind payment services in other countries, and that seems to be okay, as long as current systems are protected.
Alternative Payment Systems
There are a number of alternative payment processing systems that have been making headlines recently.
BizPay – BizPay calls itself a multi-channel payment gateway, accepting a variety of payment options, including Visa, AmEx and eZcash, and allowing integration into several shopping cart services.
WebxPay – WebxPay is a complete e-commerce solution that provides an online store, logistics support, and the ability to accept payments online, all for a monthly subscription.
PayHere – PayHere is another third party digital payment platform that allows merchants to accept a variety of payments online and plug into a variety of shopping modules.
When queried, these services refer to themselves as payment gateways, but as far as our sources tell us, they are more likely to be payment aggregators or payment processing systems built on top of or integrating existing payment gateways. As such there are levels of service they cannot provide.
These alternative payment processing systems do however offer some advantages over setting up your own payment gateway. Banks charge a commission of 3 to 4% per transaction in addition to their relatively large setup and maintenance fee. The services listed above take away the hassle of setting up and maintaining a payment gateway with a bank. There are no setup or maintenance fees, just a monthly subscription or a pay-as-you go model. PayHere, for example, has no setup fee or subscription fee, but does charge 3.3% plus Rs. 30 for each transaction. BizPay charges 3.5% plus anything from Rs. 15 to Rs. 25 per transaction. (They have removed pricing details from their website at the time this piece was written). WebxPay works on a slightly different model. For a monthly subscription of Rs. 3,990 you get access to their features without having to pay per transaction.
Being a payment processing system that is not a bank appears to bring on troubles of its own. Businesses using PayHere have reported that the service has been offline since mid-October after facing some regulatory issues with the intermediaries they're dependent on. BizPay has stopped accepting new merchant applications till further notice. WebxPay seems to be doing fine for now.
Potential
Both Lahiru and Prabhath feel that there is more than enough potential and resources to build better IPGs in the country. There certainly is enough talent available. We just need changes in regulation that makes it easier to actually do business.
It's not to say that there has been no improvement at all. Changes in the regulatory framework through ICTA are driving things in the right direction. Better internet banking services like Sampath Vishwa, mobile payments with eZ Cash and mCash, and payment systems like HNB Momo are all steps in the right direction.
Regulatory bodies need to realise the importance of e-commerce to the growth of an economy. If the systems in place are not optimal, then it slows things down considerably. Online shopping is not the future, really, it's the present. It's taking a long time for banks to see this. Maybe they've never had the need for the ultimate test of a democratic, liberal, capitalist society.
Featured image courtesy: Earth911