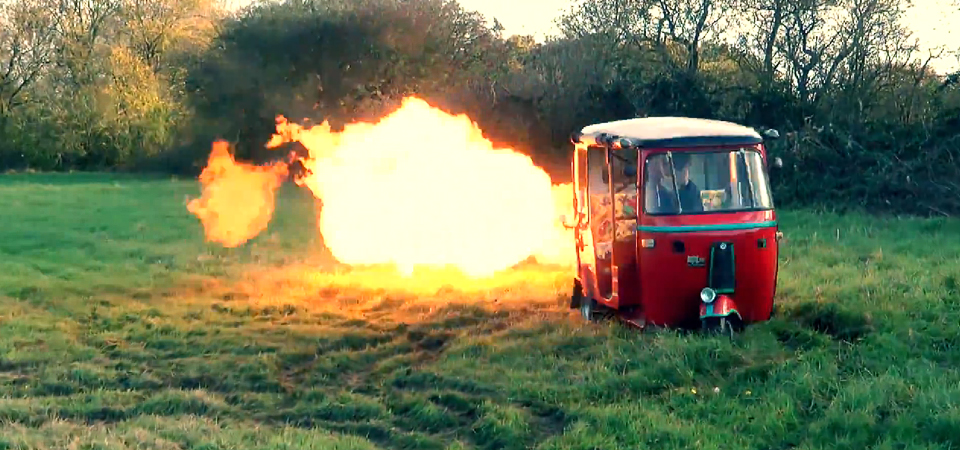 For a young startup, managing perception is important. From the time a founder meets with a potential investor, to the launch, to its scaling and marketing strategy, a startup lives on how it is perceived by others. The more good feeling it draws from its users and the more positive attention it has from the public, the easier it is to get more investor backing and to grow the company. It's Common Sense 101, really.
Which makes what TukTuk did earlier this year, all the more confusing.
Post-2010, Sri Lanka started entering a tech boom and by 2014 a lot more entrepreneurs were getting involved in apps and service startups. Once PickMe, the taxi hailing app, launched in Sri Lanka in 2015, there was a rush to enter the taxi-hailing industry, with a whole lot of other companies ‒ including Uber ‒ entering later in the year. Into this new, but fast-growing ride-hailing industry comes TukTuk, kind of like a wrecking ball.
Created by Erbenlab and launched in April of 2015, TukTuk was a service that "connects Tuk Drivers with Passengers" through an app downloaded via the Google Play Store or the Apple Store. Initial media attention on TukTuk was mostly curious and neutral. They had to do something to differentiate themselves from PickMe and Uber, who had the majority of media attention and market share at the time. That was just about the time when they started a campaign that left everyone flabbergasted. No one could quite figure out whether they were a legitimate business or some sort of marketing stunt because some of the things they posted on Facebook were so absurd, it seemed like it was being run by a troll.
Whoever had control of their Facebook page would flood it with posts putting down all of their competitors. It wasn't just aggressive marketing either. After a while, it devolved into personal attacks and outright racism. Their posts generated hundreds of angry comments by people questioning their tactics, and wondering whether this was all one elaborate joke.
TukTuk would respond with photoshopped images and copy-pasted text to every comment. It was all very gauche. This lasted through the latter part of 2015. By January of 2016, TukTuk posted a public apology on their Facebook page saying that they had removed the admin responsible for all the previous posts.
This is not the sort of clueless, aggressive tactic one would expect from a company that's been in the industry for so long and has had several successful projects under its belt. So we did some digging to find out exactly what happened and where things went wrong.
Behind The Scenes
In 2015, Erbenlab was looking for investors for their new service which they called TukTuk. The app would help connect you to Tuk drivers in your vicinity quickly. At the time they were talking to some six or seven investors, none of whom came on board in the end. The investors were adding far too many conditions at the time, making it difficult to accept their terms. But Erbenlab was burning through money at an alarming rate, purchasing ads on Facebook and covering development costs. By mid-2015 they were desperate and decided to take an offer from Frontier Capital Partners at a 21 million rupee valuation for the company, but for a 51% stake. The other 49% was shared between three other investors.
Frontier Capital Partners styles itself as a "boutique investment house", dealing with mergers and acquisitions, investments, and legal and secretarial services. They hold stakes in Global Media Networks Limited, Hybrid Homes (Pvt) Limited, and My Lawyer (Pvt) Limited among several others. Global Media Networks specialises in media and research and owns www.vstox.com, an online stock market simulation game. Hybrid Homes uses shipping containers to build houses. So, they weren't the typical investor you'd find for tech startups. The CEO, and the primary contact point for Frontier Capital Partners, was Nishan Sumanadeera, a businessman and entrepreneur, according to his web profiles.
Speaking to Roar on condition of anonymity, a highly-placed source told us that it was around this time that things started becoming difficult. Meetings between Erbenlab and Frontier Capital Partners would always end in arguments. The investors wanted to do things their way and it clashed with how the founders envisioned the company going. The founders felt that there was no focus on the core business of TukTuk anymore and no vision. The investors had control of the company but were not "tech savvy", as one source put it.
By the end of 2015, things had gone south. TukTuk's marketing strategy and the Facebook page were both completely under control of the investment company and its CEO. They started by attacking any and all competitors, using badly photoshopped images and responding to angry Facebook comments with smug, semi-coherent statements and even more photoshopped images.
They would make poorly veiled stabs at founders of other taxi services and even resorted to racism towards the end.
It was like watching a car careening down the highway, bungee jumping without the bungee, or drinking Coke while eating a Mentos ‒ things were going to get messy.
According to insiders, what they were trying to do was emulate the classic BMW vs Audi billboard rivalry. Needless to say, they didn't even come close. 
On January 22 this year, TukTuk posted an apology on their Facebook page saying that the previous admin was removed and a new one appointed.
Maybe it was the hundreds of Facebook comments condemning them, or maybe someone else in the industry finally explained the do's and don'ts of marketing ‒ which sounds more likely. By this time, Erbenlab had sold their share of the company to Frontier Capital Partners at a 42 million rupee valuation, and distanced themselves as far as possible from the imploding company they had founded.
The Situation Now
Erbenlab has moved on to other things, but TukTuk still appears to be functioning. Money is still being pumped in to develop the app, the website, and to create videos for their marketing campaign, which looks remarkably similar to its previous one ‒ just without the vitriol. The Facebook admin looks to be the same as well, with a very similar style of posting ‒ which involves spamming the Facebook page with registration links, copy-pasted text, and images of special offers. All comments are met with the same sets of registration links and pictures. As of this month, they were also still posting job listings for Sales and Marketing Executives.
According to TukTuk (under their current owners), they have 6,000 drivers registered with them through Dialog and they hope to reach 100,000 by next year. When we contacted Nishan Sumanadeera, CEO of Frontier Capital Partners, he stressed that they were not a taxi hailing company but a "taxi network" and so were not in competition with any taxi hailing companies. He also said that their objective was to uplift the living standards of Tuk drivers, reduce pollution, and connect taxis to passengers, all at a nominal charge of Rs. 100 a month. They use Dialog towers to identify the location of registered drivers in addition to GPS. Dialog Axiata is their service partner ‒ even after the entire fiasco.
Despite the published numbers, sources tell us that there really is not much activity happening through their app, which means they don't have many active users.
When we asked Nishan if he felt that the Facebook campaign earlier this year putting competitors down was a mistake, he sent us this response:
"Every action has its equal and opposite reaction ‒ Newton law.
In this TUKTUK marketing strategy what was the equal and opposite reaction they were looking for? This will give you the answer to your question."
Deep.
Featured image: youtube.com/colinfurze