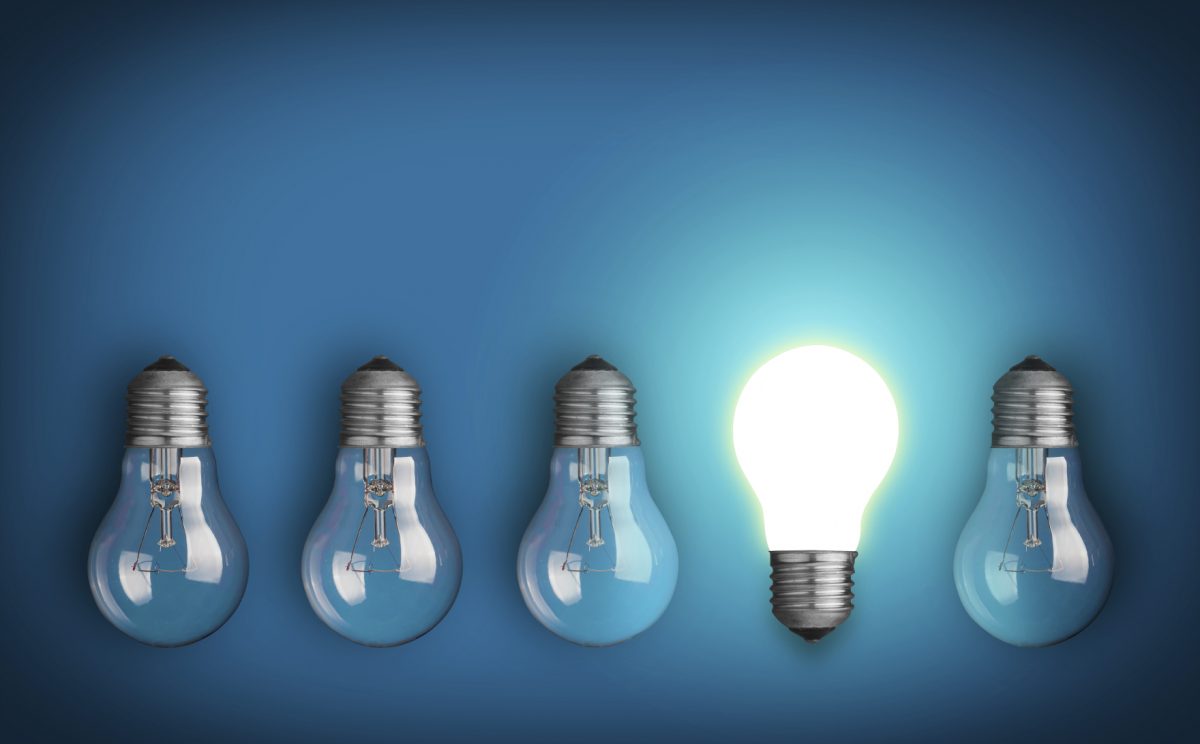 If the startup industry were an epic fantasy movie involving dinosaurs, unicorns, and a fight for the right to rule the planet, unicorns would win. They are loud, they are fast and they spew rainbows. Investors and the market all favour the fast, exciting companies over duller, steadfast ones. Attention is a resource, and whoever has it gets the pot at the end of the rainbow.
Companies have to innovate or die.
A prime example of this is Kodak. The leading producer of photographic film in the 20th century, Kodak started suffering in the late 90s as a shift to digital photography saw a significant decrease in the use of photography film. Kodak failed to adapt fast enough, barely even acknowledging digital photography until it was too late. The company filed for bankruptcy protection in 2012 and sold off many of its patents the following year.
With the globalisation effect of the Internet, competition in any market is stiff enough that one cannot afford any complacency, especially with the threat of new market entrants with foreign investment backing. Just because you are the market leader now does not in any way guarantee that you will still be around tomorrow.
In Sri Lanka, a few online platforms enjoyed a dominant position in their respective areas for several years. That is, until they didn't. Perhaps they got complacent, or perhaps they were caught unawares. But these companies suddenly found that they were losing market share to competitors who seemed to come out of nowhere. The competitors had better designs, more advertising dollars, and the backing to drive aggressive marketing campaigns. This puts a lot of pressure on existing companies, who, if they don't adapt fast enough, may find themselves replaced. Here are three Sri Lankan companies that are being given a run for their money by new kids on the block.
Topjobs Vs. Everjobs
For the longest time, tobjobs.lk was the defacto online job hunting board. When you didn't want to hunt through paper classifieds, you'd do a quick search on topjobs for job openings. The site featured everything from executive job postings from some of the largest corporates out there to secretarial positions for smaller companies. All you had to do was click on a posting to see the details of the opening, and the address to send in your application. But topjobs has not done a thing differently since the time they started. They've been using the absolutely same design over the last few years. That's kind of like seeing someone wear the same t-shirt every day of the week.
Topjobs still maintains the top position on Google search for jobs in Sri Lanka, but quite close behind is Everjobs. Everjobs is what you would get if you'd redesigned Topjobs in 2014. The site is cleaner, uses more colour and graphics, and is much easier to use. Everjobs is also backed by Rocket Internet, a Berlin based internet investor who moved into Myanmar and then to Sri Lanka with their jobs platform. Everjobs currently serves 10 countries, including Cambodia and Bangladesh. With connections to a wide network of companies in the Asia Pacific Internet Group (APACIG) and the Africa Internet Group (AIG), Everjobs looks to corner the jobs market in Sri Lanka.
AutoLanka Vs. Ikman
Styling itself as Sri Lanka's "first automobile e-magazine", AutoLanka has always been the place to go online to search for vehicles for sale, or to post ads for your own. On a given day, they may have over three thousand postings for new and used cars for sale. They also have a very active forum where members discuss car parts, vehicle mods, and mechanical issues. However, over the last year their website ranking has dropped sharply, as their traffic gets diverted to other services, like Ikman.lk.
Launched in 2012, Ikman is not solely a marketplace for vehicles, but for everything from electronics to property to pets. Despite the wide spread of products they include, Ikman has over 53,000 ads for vehicles alone on their site. Ikman has put a lot of effort into becoming a dominant force in the Sri Lankan marketplace, and one reason behind that is that they have a lot of backing. Ikman.lk was created by Saltside Technologies, a classifieds platform aimed at emerging markets like Sri Lanka, Bangladesh, and Ghana. Saltside raised money from Swedish Investment company Kinnevik AB. Saltside pushes hard and fast, grabbing the first mover advantage where it can, and focusing on cars and property.
Lanka Property Web Vs. Lamudi
Lanka Property Web was established in 2007 as a platform for property owners to advertise their property for free. Users can advertise property for sale, rent, or lease, and have interested parties contact them directly. Lanka Property Web still holds a high enough rank on Alexa and Google searches, but in a close second place is Lamudi. Ikman comes next.
Lamudi.lk is a real-estate classifieds platform launched in 2014, and is part of a larger Lamudi network which spans 30 countries in Asia, Africa, the Middle East and Latin America. Lamudi is also a venture by Rocket Internet, who created Everjobs. The platform's expansion in Asia came after a $7 million funding round by investors which included Tengelmann Ventures, a German venture capital firm. Lamudi has been pushing strongly in the island, organising real estate expos, and aggressively courting the press in a bid to gain attention and market share.
A Question Of Money
All three of the new entrants mentioned here have significant foreign backing. On the ground, they employ local talent, but policy is dictated right from the top. Rocket Internet, for example, is aggressive in its development of startups and platforms. Rocket Internet owns stakes in companies dealing with food, fashion, home, travel, and e-commerce all over the emerging markets of the world. They started Carmudi, Daraz, Everjobs, Kaymu, and Lamudi, in addition to dozens more. They are not the nicest of players in the startup arena and have been accused of utilising a copycat business model, and are known for aggressively expanding into new markets and squeezing out local competitors. It helps that they have significant amounts of investment.
With the aggressiveness of international startup factories like Rocket Internet, Sri Lankan companies really can't afford to sit back and sip cups of tea. They have to innovate, and they have to do it quickly. They need to keep their ears to the ground and move to the beat of the beraya if they want to stay relevant. It's not impossible.
Featured image courtesy innotechtoday.com