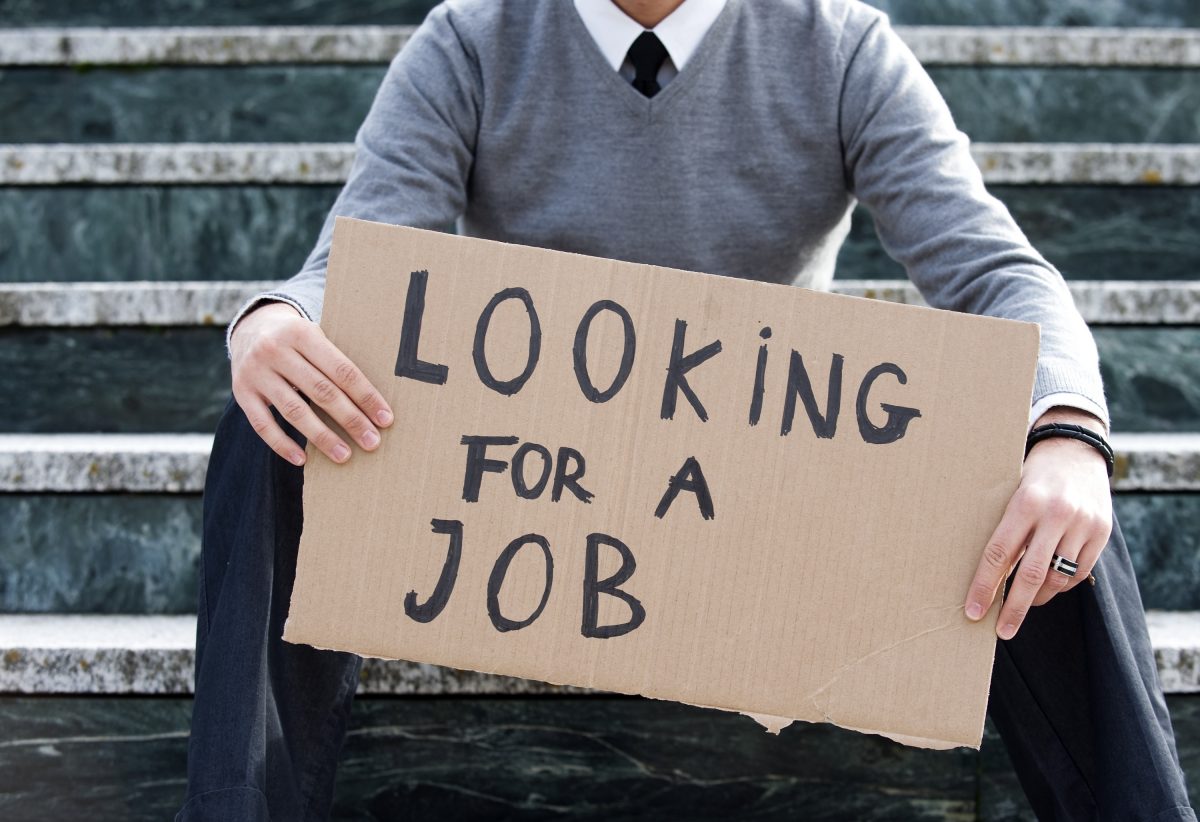 A while back, we published a piece about how international companies were moving hard and fast into Sri Lanka, out-maneuvering local companies both in design and in marketing, and either replacing them or at least providing some pretty stiff competition. These companies have backing from big international investors, who have made it a specialty of theirs to get into developing economies quickly, taking advantage of the rapidly growing online commerce space and scaling quickly. There is some criticism for this kind of business model. Called 'copycat startups' by some, it is not an approach that has been winning friends. But whatever the criticism, it is undeniable that the system works.
However, things are never as black and white as we'd like to think. To find out what the story is from the other side of the coin, we met with Gijs Verheijke, CEO of Everjobs Asia, and Daniel Topolanek, Head of Business Development of Everjobs Sri Lanka.
Everjobs was one of three companies we wrote about in our last piece, and one of several companies backed by Rocket Internet, a Berlin -based startup incubator that makes companies the way bakers bake bread ‒ hot, fast, and heavy on the baking soda. Rocket has been coming under criticism internationally for having startups that look good at the beginning, but whose valuation drops a few years on. They did, however, have a big IPO in 2014, and several successful startups to their name.
On Rocket Internet
We started the conversation addressing the elephant in the room ‒ Rocket's backing of Everjobs. Responding to the criticism that inevitably follows Rocket's companies, Gijs stated that the basic job website model is something that was started in '96, '97, and is pretty much a twenty-year-old business model, so it's hard to call Everjobs a clone, in much the same way that you wouldn't call a gas station or a grocery store a clone. A job website is a very elementary model for the internet, and that's what Everjobs is ‒ a basic job website.  
On How Everjobs Started
Everjobs now has job portals in ten emerging markets in Asia and Africa. But Rocket first started in Myanmar about four and a half years ago when the country was just coming out of a fifty-year dictatorship. The internet wasn't seeing much use yet, and Rocket saw an opportunity to get a head start by building some of the first e-commerce websites in the country. Their job listing site work.com.mm was a big success despite little fanfare and marketing effort, mainly because it was very localised, and specific for the Myanmar market. Riding the success of the Myanmar job portal, Rocket took that same model to Sri Lanka, Cambodia, and Bangladesh. According to Gijs, these countries were ripe markets for Everjobs because the competition and existing job portals are not very advanced or as professionally run compared to Everjobs. They saw an opportunity to take job portals to another level.
Another reason that makes Sri Lanka such an attractive market for Everjobs is that the country is quite developed and education levels are high. There was also no need to be instantly multi-lingual (Everjobs.lk now has a Sinhalese version), because everyone understands English, especially in the part of the market that job listings cater to.   
Everjobs country offices tend to be very localised. When we visited, everyone working there, except for Gijs and Daniel, was Sri Lankan. Their regional network has tech hubs in Paris that initially developed the platform, but now the majority of the work on the Sri Lankan platform is handled on site. The regional team headed by Gijs creates frameworks to be used for marketing, but on the ground decisions are all taken locally, as is hiring.
Early Adoption
Everjobs' entry into Sri Lanka wasn't without challenges, but they had two periods where they gained traction. The first was early recognition from universities where they were conducting training and workshops. Their second period of high traction was in the latter half of 2016 where they had a series of offline marketing campaigns, placing advertisements, stickers, and flyers on public transport. Right now, about 2,000 tuk tuks have Everjobs stickers on them. The sticker campaigns helped build a lot of awareness.
Since many Sri Lankan companies were already familiar with the concept of job websites, it was easy enough for Everjobs to reach out to them. In some of the other markets that they were involved in, online recruitment was not common, and the entire concept needed to be explained to companies before they would get on board.
Gijs feels that Everjobs has a number of factors driving its success. The first is economic growth. All the countries they are involved in are going through periods of rapid economic growth, due to their unique situations. Sri Lanka's post-war economy has been booming, Myanmar drew itself out of a dictatorship, Bangladesh had political problems, and Cambodia suffered years of war and now has one of the fastest growing economies in the region. All these countries were held back until recently, and with restrictions to growth removed, internet usage is exploding across the board. Gijs stated that it is not often that you have markets which are going to more than double in the next two to three years just because more people are coming online.
The Fastest Growing Employment Categories
Everjobs.lk keeps a pretty close eye on their numbers, so we took the opportunity to look under the covers at what the Sri Lankan job market is like.
The fastest growing job category is IT, which comes as no surprise. Daniel said that there are a lot of IT vacancies on the site, ranging from simple data entry positions, which many young people aged 16 to 18 and college students apply for, to software engineers and IT managers. Accounting and finance are the second largest category. There are also plenty of vacancies in the tourism industry, because tourism itself is growing fast in the country. Education comes next, which may come as a surprise. But most of the job postings come from private institutes that are connected to universities in other countries.
The most searched for job category, however, is human resources. A lot of people are interested in HR, but there really aren't that many openings for it.
At the moment, Everjobs has 1,900 job listings on their site. Each posting is active for 30 days, and they have about four or five hundred expiring a week, and about the same in new postings. They have around 500 companies listing jobs on the site at the moment, and have had 1,500 companies who have posted listings since they began.
Everjobs also has a database of CVs of people who have looked for jobs on the site. At present they have 83,000 active profiles listed.
There is no exact way to tell how many applicants have been successful on the platform, but there are times when job listings are taken down early, and employers can indicate whether they found candidates through Everjobs. Through inference, the team estimates that during 2016, there were some 10,000 successful applications through the site.
Match-making
Because both the job listings and employee profiles are filled out in a machine readable format, the Everjobs system can automatically match job hunters to listings. As soon as someone registers as a job seeker, they get five suggestions for jobs that match their profiles. It's the same thing for job postings. Employers get five suggestions for profiles that match the job posting. Everjobs is looking at developing matchmaking further, so it gets better, and more advanced.
Challenges
Everjobs is not profitable yet. They just started two years ago, and Gijs says it usually takes four or five years to reach profitability. But they hope to reach it by 2017, three years after they started.
Another challenge the job market faces is the rise of mobile internet. In Sri Lanka, 50% of web traffic to Everjobs is from mobile, while Myanmar gets about 70% of web traffic from mobile devices. But traditionally, job listing sites are not made with mobile use in mind. While 50% of traffic is from mobile devices, 70% of applications come in from a desktop. So one of their challenges is to get people to apply for jobs on mobile devices.
When questioned about where they feel their greatest competition lies, the team stated that the challenge is not competing with other job websites, but rather with offline recruitment, where people print ads and stick them on windows or hire through family or friend networks. Referrals are how many smaller companies hire staff, which is a challenge for an online job listing company. Sri Lanka has an internet penetration of over 30% so Gijs feels that they are not even halfway to accessing the entire recruitment market.
The Future
We spent some time talking about where the future of the recruitment market was headed. Everjobs sees the future of recruitment staying more or less the same. There may be some movement to Facebook, since the social network is already so pervasive. But unlike selling a product, which is relatively easy to do on Facebook, jobs, due to their complex nature, will be protected from Facebook. The best option for recruitment will be job portals, especially to handle the scale of large numbers of vacancies. For similar reasons, apps will never become popular, since job hunting is a one-time-use case. Gijs does feel, however, that the future may lie in automated job matching. AI and machine learning are at the frontier of development, and could vastly change how companies select suitable applicants, and vice versa, in the future.
Conclusion
Everjobs doesn't pretend to be much more than it is. It is a job portal, and all its efforts hinge around that very simple fact. While Rocket Internet backs Everjobs, and obviously hopes for its success, these companies appear to run quite independently. As stated succinctly by Daniel, "I cannot tell you what it is like to work for Rocket, I can only tell you what it is like to work for Everjobs."
And work they do. The Sri Lankan marketplace is realising that there is no time for complacency. Established businesses are finding newer, hungrier startups breathing down their necks, while the entire industry is under threat of disruption by startups who want to do absolutely everything differently. One must move, or risk being left behind.
Featured image courtesy eoc.org.cy