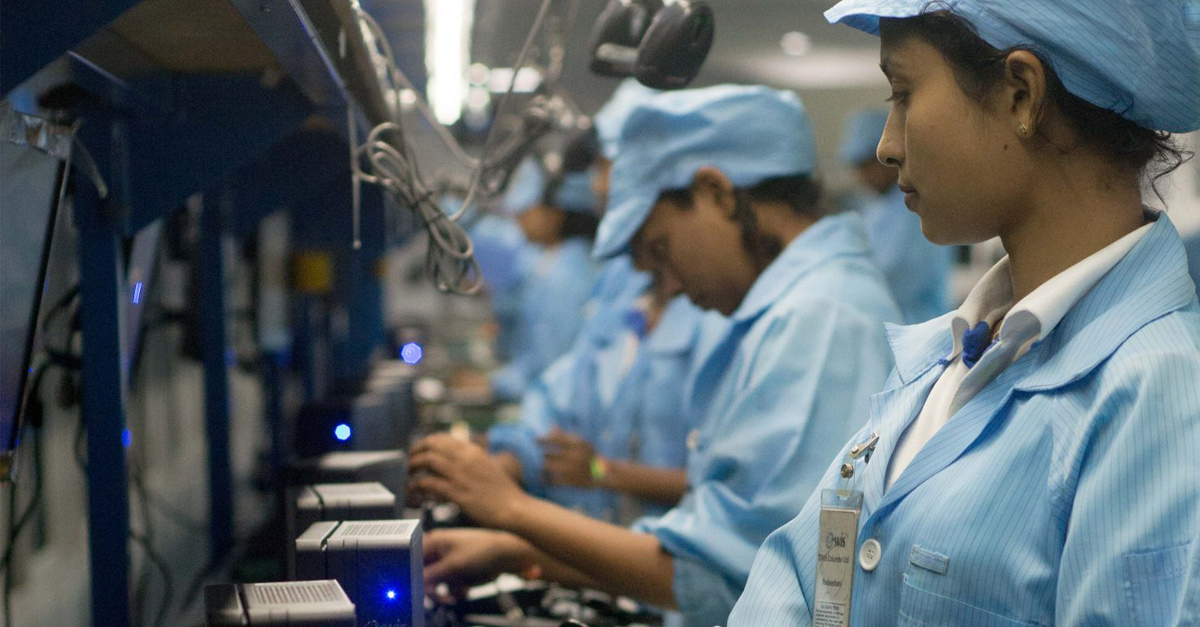 The software industry and software-focused startups in Sri Lanka are having a pretty good run. Universities and various diploma institutes have, for years, been turning out batches of graduates with proficiencies in programming, information systems, and web development ‒ so much so, that there usually is a pretty good pool of talent for IT companies and startups to choose from. There are plenty of software products created or being developed in Sri Lanka by local companies and international ones who outsource their development here. All this is indicative of an environment that is conducive to growth, at least in software tech.
Hardware, though, is another story completely. Setting up manufacturing facilities in Sri Lanka is a whole different ball game from software startups. It involves a significant amount of financial investment to set up facilities that can handle the complexities of electronics manufacture and assembly. That doesn't mean that there aren't any locally manufactured computer products, however. For the past three years, a Sri Lankan manufacturing plant has been producing locally assembled desktops and laptop PCs, as well as locally branded tablets and smartphones. E-wis Colombo Limited is an ODM (Original Design Manufacturing) and OEM (Original Equipment Manufacturing) plant based in Sooriyawewa, Hambantota, that builds computers and mobile devices for distribution around the country. The factory being the first of its kind in the island, we paid it a visit to see how it is run, and perhaps get our hands on some of the tech they've been experimenting on.
The Factory
The manufacturing plant was opened in 2013, under the parent company E-wis, which was incorporated in 1986 as an IBM partner. The parent company itself has been partnered with Intel for the last ten years for hardware solutions, and with Microsoft for software. The 25,000 sq. ft facility's aim was to start producing original product designs, and it provides ODM and OEM services. Under current operating processes and running two shifts, the factory can manufacture 800 desktop computers a day, or 786 laptops.
The complex itself is a sprawling white building with blue accents surrounded by a perfectly manicured lawn. Everything still looks brand new. As we enter the floor of the factory, we see a progressive assembly line that sends devices from station to station.
Each station has torque screwdrivers and barcode scanners hanging from retractable cables. LCD screens hang in front of some of the stations, while rugged notebooks are placed at others to record the barcodes of every part assembled. Part of the remaining floor space is taken up by an automated testing line and the greater part is storage for the boxed products.
The Products
The factory produces a range of computers for clients ranging from banks to ministries to schools. During our visit, we saw desktops being assembled for one of their orders, another set of devices being tested, and smartphones getting upgrades.  
Using their partnership with Intel and its huge knowledge base of hardware specifications and design, E-wis ships in components to create a wide range of devices. In 2013, the factory started producing notebook PCs for classrooms, and a number of those devices were still in use in the factory. The notebook was small, but with a swivel touch screen running on Windows. There was a little handle that children could use to carry it around, and the build was rugged enough that it could survive a drop from just over two feet. In addition, we saw designs for ultrabooks, samples for their own Octa brand of smartphones and laptops as well as devices ranging from Bluetooth speakers to portable keyboards for tablets. There were also smart TVs and regular not-as-smart TVs boxed and stored. But the device they were pushing the hardest was what they called an All-In-One, which is basically a monitor with the computing insides built into the back. The device was built specifically for the local market, because, as they said, a household that's not very familiar with computers would have trouble setting up a desktop system with all its cables and plugs. With their All-In-One computer, all they had to do was plug in power and switch it on. The computer has 40% less power consumption than regular desktops, and in consideration for Sri Lankan power woes, has battery backups built into the device to give users time to save their work and shut down.
The factory also experimented with manufacturing motherboards, which involved a much more complicated process than the devices already being manufactured. In partnership with the Tosslec Group of Japan, they created their own six-layered PCB board to be used with Intel chipsets.
The Community
Hambantota is probably not the first place one would think of, when it comes to opening up a computer assembling plant. Colombo is seen as the IT hub of the island, and Hambantota, with its wide open spaces, fresh air, proximity to beaches, and lush foliage looks more like a holiday destination. But as the chairman of E-wis, Sanjeewa Wickramanayake, stated, all technology need not be concentrated in Colombo. If Sri Lanka is to increase its IT literacy, more people around the island need to have access to computing devices. It also doesn't hurt that there is a harbour and an airport close by, meaning faster access to components being shipped in. It's also cheaper to set up a factory in Hambantota with thanks to lower land prices than Colombo.  
The factory employs about 60 people, many from the surrounding community. Interestingly enough, only 20 of them are male. Most have some sort of qualification in computing, but they all go through a month of training before working on the line. There appears to be a sense of belonging and ownership among the employees of the company. The boardroom is adorned with paintings done by those working there, faces are open and friendly, and they seem to take pride in their work.
Pride is an interesting dynamic that working in a computer factory brings to the employees. The ladies there like to wear their company t-shirts on the way back from work. According to them, working in the tech industry is giving them a higher standing in the community than if they had to work at a garment factory, for instance. They claim that they get catcalled less, and have improved marriage prospects. It also doesn't hurt that the salary is better.
Rigorous Process
Part of the reason the E-wis factory has been so successful is their attention to detail. When we visited the plant, we had to don a smock, and hat and coverings for our shoes. We then pass through an air shower before entering the assembly area. The smocks and hats have carbon fibres running through them to dissipate any static charge before it builds up, and the air showers control for air-bourne particles that we may bring in. The entire floor is also coated with a special layer that has copper wires running under it, to ground any buildup of static electricity which could cause microscopic damages to the components on the assembly. Those assembling the machines have bracelets attached to their hands and plugged into earth cables, to ground any static.
There is even a special glass room where the particle content in the air is kept to a minimum through a filtration system, to make sure there is no microscopic contamination of the components.
Assembled machines are stress tested in a separate chamber, with flashing LED screens indicating the status of the equipment. A separate line has workers individually testing each part of the system to make sure that all the software and hardware functions according to expectations.
All this rigorous process creates hardware with a failure rate of 0.5%. Devices built in other factories report a failure rate of 5 to 10 percent.
What This Means For Sri Lanka
This factory is evidence that Sri Lanka can create its own hardware, and be successful at it. Sanjeewa hopes that Sri Lanka could become a hub for manufacturing. Perhaps if there were more manufacturing plants here, he said, international brands would come to Sri Lanka for their manufacturing needs. He laments the fact that Sri Lanka does not yet have its own set of standards for technology, and instead must rely on international certification. Perhaps his biggest gripe of all, however, is that Sri Lanka does not have its own brands for computing. Computers, while varied on the outside depending on brand designs, pretty much run on the same, or very similar, internal components. So there is not all that much of a difference between them. The deciding factor, he says, is the level of customer service ‒ if Sri Lankan brands provide better service, the public would be more trusting of them.
Last year, E-wis put its money where its mouth is, and built their first overseas factory in Bangladesh. The factory will build computing devices localised for the Bangladeshi market, for which there is a big demand. The plant is much larger than the Sri Lankan one, which also begs the question  ‒  how accepting are we of Sri Lankan-made products?
All images courtesy Thiva Arunagirinathan