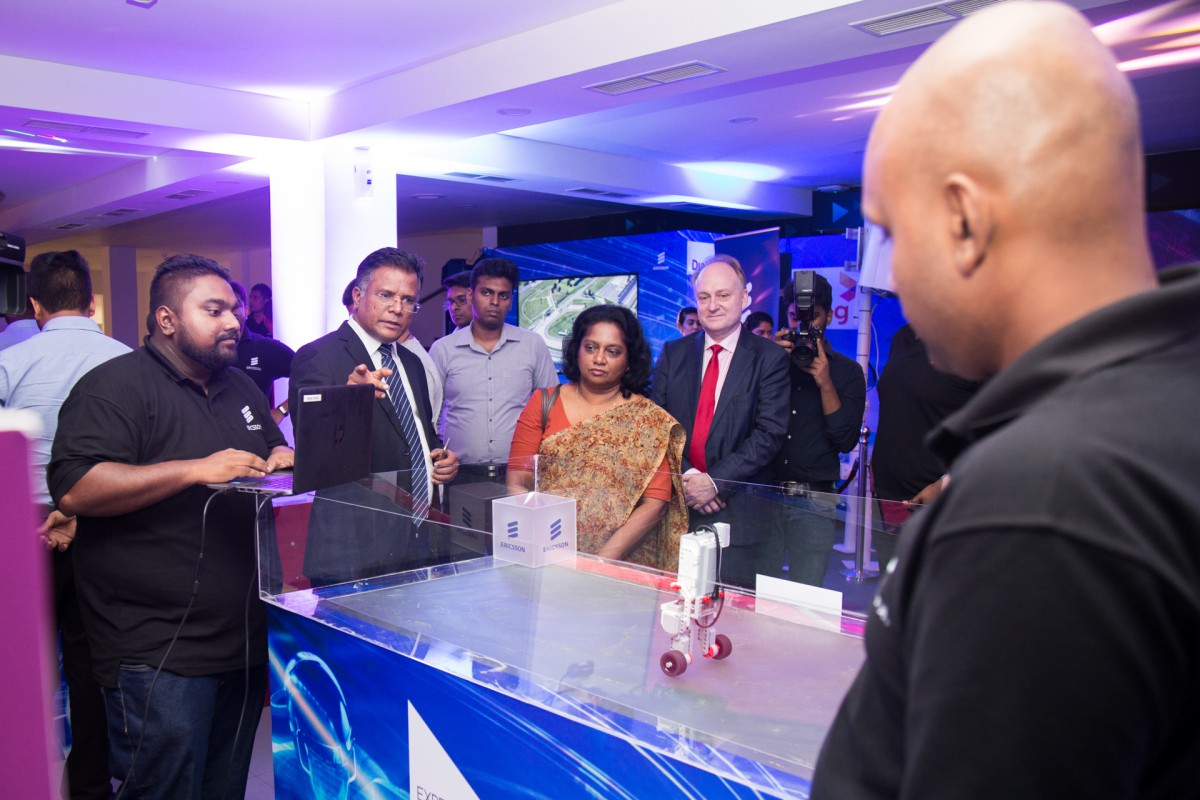 You may or may not have heard about it, but Dialog is introducing 5G in Sri Lanka. A recent round of testing was completed with Dialog's partners in the project—Ericsson and Huawei—followed by a demonstration to a select group of invitees.
During Dialog's demonstration, invitees were guided through 5G technology solutions showcasing how 5G can be applied to futuristic technology applications such as IoT (Internet of Things) based smart parking, real-time 4K video streaming, industry automation, augmented reality using robots, and digital business solutions.
Dialog's recent tests saw speeds of up to 35 Gbps—yes, that's right, 35 Gigabits per second. Sri Lanka is the first country in South Asia to trial this technology, and is on the cusp of being one of the early adopters of this technology, not just regionally, but globally.
What Is 5G And Where's It At?
In a nutshell, 5G is the next generation of wireless technology. The G simply stands for Generation, hence the incremental pattern of 1, 2, 3, 4 (the highest available at present) each time the next upgrade of wireless technology is introduced.
Each of these generations use different types of signals. For example, 2G used CDMA and GSM, while 3G has EVDO, HSPA and UMTS, and 4G uses WiMAX and LTE, the most commonly known signal at present.
5G connectivity offers ultra-low latency, which will enable major breakthroughs in areas such as robotics, remote surgery, autonomous transport, and next generation entertainment.
All of this is because 5G utilises a high frequency band of the wireless spectrum, referred to as the millimeter spectrum. This means that using these waves, data can be transferred at high speeds, but they also don't travel as far as 4G.
5G globally is still mostly in a testing phase, as even mobile giants Apple were only greenlit in July to start testing the technology near their headquarters. It's likely that 5G will only be available next year even to those in the USA, but there is plenty of hype surrounding this next generation, as it's predicted that 5G will be faster than the speeds we receive on fixed broadband. Speeds in excess of 10 Gbps could well be a reality, with maximum speeds much higher, as Dialog's recent testing proved.
If 10 Gbps sounds small, it's important to stress the G. At present, the fastest connections captured on Ookla's Speedtest Global Index for Mobile is 52 Mbps in Norway, and for Fixed Broadband it's 154 Mbps in Singapore. If you do the math, we're talking about speeds 10 times faster than the average we have now. These are the kind of speeds we will need as IoT grows in adoption, and the likes of virtual reality and augmented reality become popular.
In Conclusion
The primary issue to overcome is the fact that high frequency waves can run into problems getting around obstacles such as walls and buildings.
However, 5G is definitely happening, and for Sri Lanka, to be an early adopter could have huge benefits for our startup ecosystem. Unlike for large land masses like the USA, where additional antennas will be needed over vast spaces, Sri Lanka could potentially adopt 5G much faster and have access to internet speeds that will be right up there among the global elite.