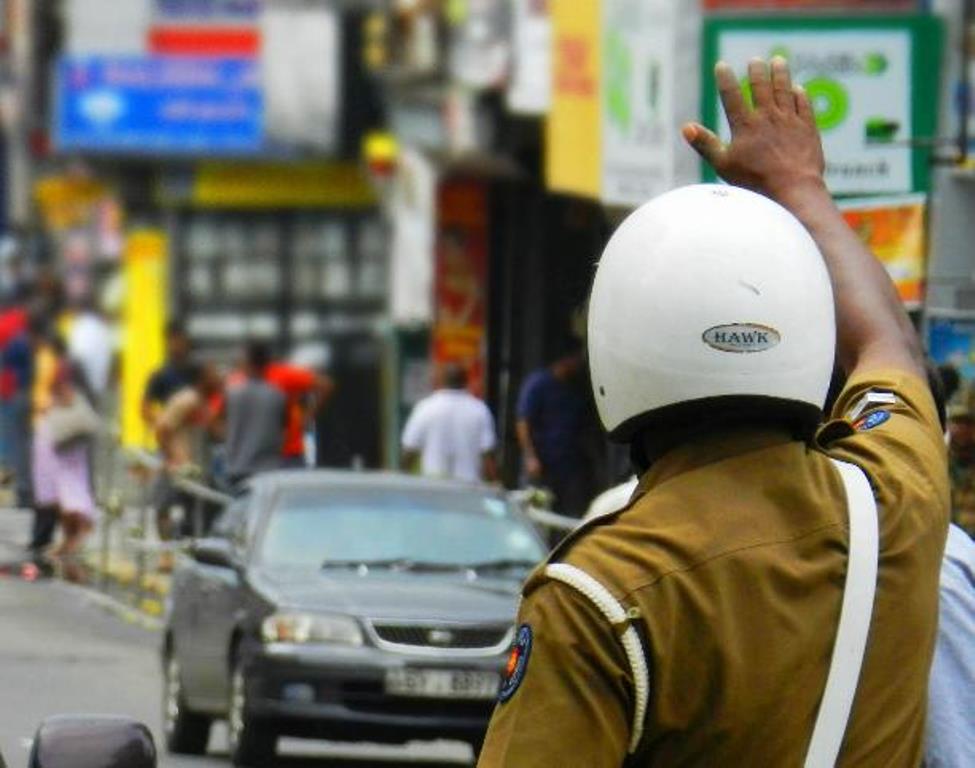 Traffic congestion in a commercial capital like Colombo can be a killer for productivity. Urban planning cannot keep up with the expansion of business interests, and the roads are often packed with people heading to offices or to meetings. There's only so much one can fit into a day and traffic often cuts into that time, making people late for meetings and presentations and significantly reducing their effectiveness.
Problem Specifics
There are several specific reasons causing traffic in the city:
Heavy congestion on routes at specific times

Under-utilisation of other routes

Bad urban planning

A high concentration of vehicles in the city
Social Burden
High traffic causes issues that are not localised to the roads alone, but that affect society as a whole:
An increase in stress levels

Fuel wastage due to idling cars

Pollution caused by idling vehicles

Productivity losses

Inefficient time use
A Possible Solution
Short of building new roads or inventing flying cars, there's not much that can be done to solve traffic problems at the individual's level. But if there is one thing that programmers and system developers are familiar with, it's optimisation. Existing resources can be used in a way that maximises its output. Routes, peak traffic times, and trip-planning are all data points that can be used to find a solution.
During rush hour, it's often a few roads that are the most heavily used. Even if another route is longer distance-wise, it still may be the fastest route when taking into consideration time delays due to traffic. But this is not readily apparent to people on the road who have no access to this information.
What if there was an app that solved this problem?
Using existing information like maps and traffic density data from Google, this hypothetical app could suggest alternative routes, calculating projected times of arrival to choose the fastest route. To make the app even more efficient, it could allow for users to input information into the app that is not available on Google Maps. Users can add specific updates on the map as warnings, such as if there is construction work at that particular part of the road or if there is a protest happening. This can help other drivers choose a different route instead. Crowdsourcing this information can greatly enhance the efficiency of the application and spread out traffic across the entire city instead of having it just on a few specific roads.
There are also other applications for an app such as this. Using machine learning and pattern recognition, this app could possibly optimise travel for an entire organisation. For instance, if connected to a company's calendar, it could suggest carpools and an optimal route for those attending a meeting. If used for deliveries, it can optimise delivery times and routes for more efficient service. Using the app for logistics, it can track vehicles carrying goods and offer estimates for times of arrival.
The app can reduce time spent on the road, reduce congestions, and, with the carpool feature, reduce the number of vehicles from a particular company on the road at a given time. All the processing can be done in the cloud and would not need significant hardware investment.
Now, an app like this does not exist in Sri Lanka right now, but that does not mean it won't in the future.
Finding The Perfect App
The Janashakthi Full Option Appathon Challenge is a competition for developers and entrepreneurs to take innovative ideas on solving traffic issues and develop them into a working app. The teams will compete against each other for a prize of one million rupees as seed money to develop their idea. The competition launched on the August 13, and the first workshop took place on the September 3, with several Sri Lankan entrepreneurs speaking to the teams, giving them valuable insight on developing their ideas.
There were 100 teams at the beginning of the first workshop, which prepared them on how to submit their proposals. The teams then entered the concept submission phase, where their ideas and concepts will be reviewed, and the best 20 will be selected to present their solutions at the Idea Presentation event. At the event, five will be chosen as finalists, and from the five, one will emerge as the winner and claim the prize money.
There are many talented teams taking part and competition right now is pretty stiff. We're pretty excited to see who will come up with the best solution to the traffic problems which plague us all in the city.
Featured image credit: charithmania.blogspot.com