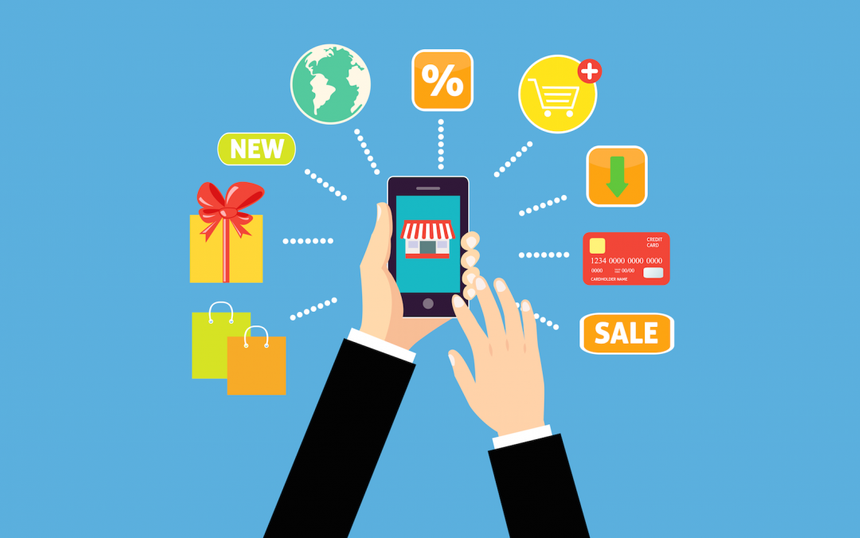 Communication is an essential part of modern life, but managing all your telecommunications tools and services can be a bit tricky, especially with the sheer number of these that the average person uses. But here's where Dialog's Self Care App comes in.
Back in 2013, Dialog launched their Self Care App as a way of connecting users with practically all of Dialog's essential services from one central location. It was an incredible concept and the first of its kind in Sri Lanka—making literally hundreds of services accessible through one app available over all major mobile platforms. And over the years, the app has proven its versatility, becoming one of the most popular apps on the island.
Dialog's Self Care App recently passed a million downloads, making it one of the most downloaded apps in Sri Lanka. The app supports more than 300 services, and is among the most comprehensive service apps available on the market.
The app was also awarded the Best Mobile Network Solution for Serving Customers at the Mobile World Congress held in Barcelona in 2016.
Features
The app is built with Sri Lanka in mind; it comes with trilingual support, allowing Sinhalese and Tamil speakers access to the app in their native languages.
The Dialog Self Care App primarily allows you to manage all your services in one spot, allowing you to access services, make payments, download content such as ringtones, activate features, and keep an eye on your usage. The app puts control of your entire Dialog ecosystem in your own hands, and also functions data-free for all Dialog mobile users.
Some of the key features of Dialog's Self Care App include:
Request/Share call credit
Exclusive services for Club Vision members
Check Dialog service balances
Make Dialog service payments
Value added service activation and deactivation
Ringtone downloads
Data usage monitor
Data package upgrades
Dialog Television channel activation and deactivation
Dialog Wi-Fi & Store locator
Lodge Customer service requests
The Dialog Self Care App is built to simplify the life and work of a Dialog user. From a quick glance to find out how much data remains on your Dialog Home Broadband connection, to your mobile postpaid bill to your Dialog Television connection—it all resides on one simple screen. Just tap the relevant icon to manage your account, whether it be paying your bills, editing profile details, activating additional services, or checking your loyalty points.
Perhaps the best part of the app is how much control it gives you over your services. You can check your phone or broadband bill, for example, right in the app itself, and without having to leave your home, pay it using your credit or debit card. Just type in the bill amount and the app loads a payment portal where you can enter your card details. There's no need to navigate rush hour traffic to get your bills paid.
Monitoring your usage is a breeze, as well. Through the app, you can keep track of your data usage on your Dialog Home Broadband connections, as well as your data usage on your mobile phone. You can also extend a data package, and activate or deactivate it with just a tap on your screen.
You can even make service requests through the app. Simply tap on the support icon to place a request for assistance, describing the nature of your problem and submitting it for a representative to get in touch with you.
Dialog's Self Care App also allows you to manage your finances by providing users access to reputed fintech services such as eZ Cash. Through the app you can now transfer money or pay your bills from the comfort of your home.
The eZ Cash features available include:
View account balance
Ability to transfer money
Pay utility bills
Allow to pay merchants
eZ Cash PIN management
Get information on service charges
For Star Points customers, Dialog's Self Care App allows users to check their balance, redeem points, view transaction history, and even transfer or donate your points.
Dialog's Self Care App also leverages GPS to give users the power to find Wi-Fi hotspots and even locate the nearest Dialog Customer Centre using the app.
The Dialog Self Care App puts a lot of control in customers' hands, allowing users to manage all Dialog services, update plans, handle subscriptions, check information, play games, download content, activate value added services, and contact service representatives all from one central location. Essentially, no matter where they are, Dialog customers will have access to all the essential services, and for those constantly on the move, Dialog's Self Care App is the ideal solution for managing all your telecommunications needs.
The Dialog Self Care App is available for download on iOS, Android, and Windows Phone and is open to all telecom operators in the country, since it also supports Star Points and eZ Cash services.
Featured image courtesy revistadistribuicao.com.br