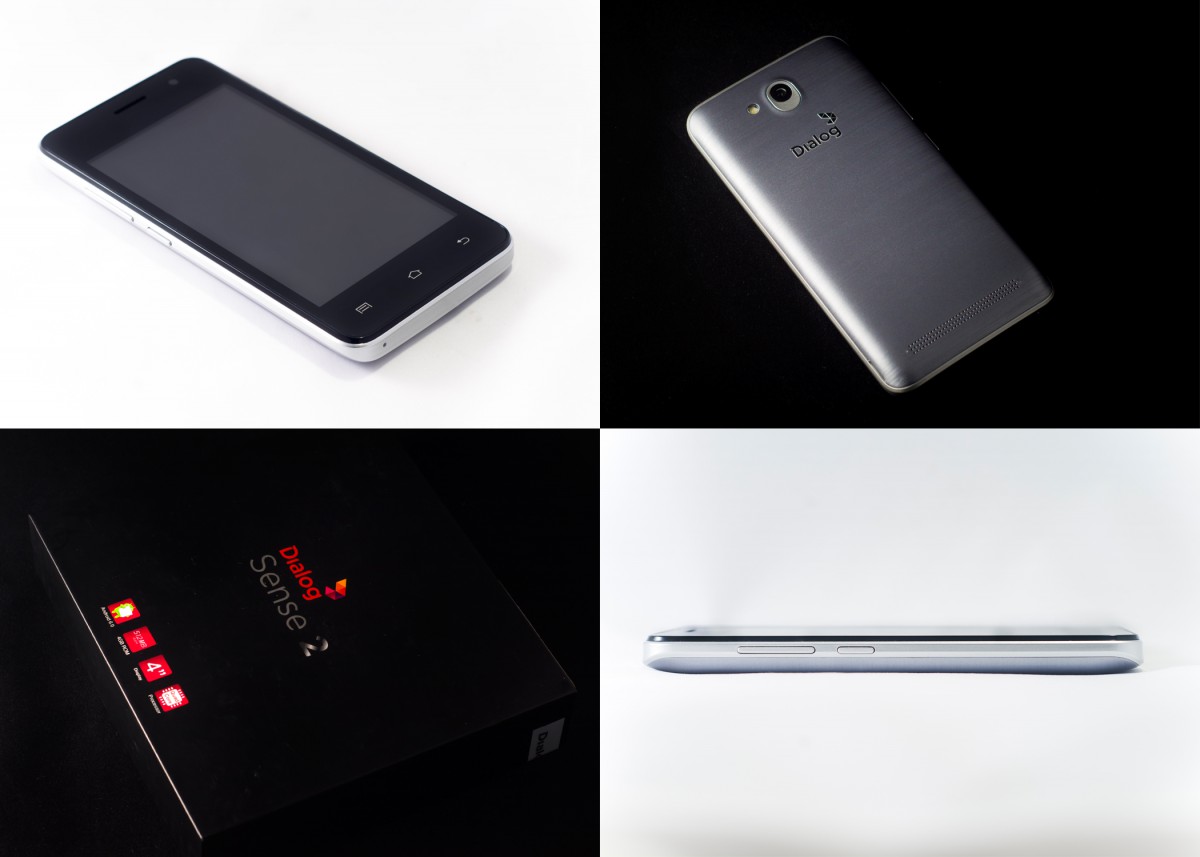 The Dialog Sense 2 is a smartphone aimed at the budget end of the market. Smartphones generally don't come cheap, but the Sense 2 aims to bring some of the functionality of a high-end smartphone to the user, but at a much lower price point.
The Sense 2 is made specifically for the telecommunications giant, and it shows. The Dialog logo is embossed on the back of the device, and if you open up the back panel, the removable lithium ion battery has Dialog branding on it as well.
The Sense 2 has a plastic body with a brushed metal finish that makes it look like a high-end smartphone. The body itself is sturdy and heavy and fits well in the hand, and it has a 4-inch display which makes it easy to slip into a pocket or a purse.
The Specifications
The Sense 2 has a 1.3GHz Quad core processor and runs on 512MB RAM, with 4GB worth of internal storage, but this is expandable upto 32GB via MicroSD. The phone runs on Android 6.0 which gives you access to all of your favourite apps, and navigating through the apps and OS is smooth.
The screen is a 4-inch capacitive multi-touch, with a resolution of 480 x 800px. The lithium-on
battery is 2050mAh in capacity, but since the display is not that large, power consumption will remain low, providing enough usage time on a single charge.
The rear camera is 2MP with flash, providing an adequate image if you need a quick picture and the phone also has a front VGA camera, in case you need a quick video call.
The Sense 2 supports all standard communications protocols on the 3G HAPA+ network, with 802.11 b/g/n WiFi and Bluetooth enabled.
Conclusion
The Sense 2 feels sturdy in your hand, and is the perfect size for easy transport. It's packed with features, but what makes it most attractive is it's low price point, making it an easy buy for anyone looking for a cheap, quick smartphone option.
The phone costs Rs. 6,990 and comes with a one-year warranty. It can be purchased at all Dialog Customer Care Centres islandwide.