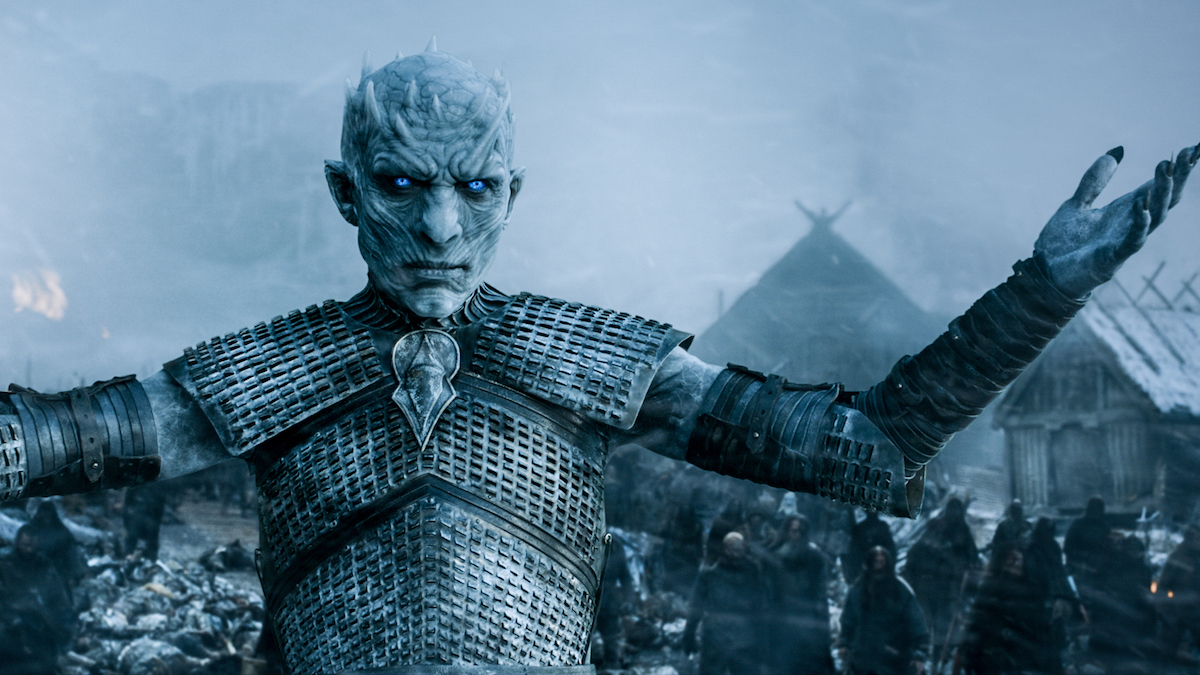 Spoilers are like the White Walkers: you can take measures to avoid them, but they never seem to stop, and will eventually find a way to get to you. Whether it's that one friend who apparently forgot to read the memo on spoiler etiquette, or being in a timezone that isn't the friendliest for a Game of Thrones fan (after all, it airs around 6:30 a.m. in Sri Lanka for those with an HBO subscription).
So you may wonder if there is an easy way to stop the next episode—or the whole season—being spoiled. Well, that's where Marmite come in with their Spoiler-Mite plugin for Google Chrome users.
How Does Spoiler-Mite Work?
Spoiler-Mite works in a similar way to how plugins such as AdBlock work, in that it filters out content from viewing. The content may load, however the plugin warns you that it may be a spoiler. A slightly transparent interface lets you decide if you 'love it' or 'hate it'. There is no inbetween. If you hate the potential spoiler, it is blocked for good. If you love it, then you are allowed to see it.
You can customise the plugin by adding extra keywords to be blocked, or—if you are brave enough—by reducing the keywords.  You can switch the plugin on and off whenever convenient.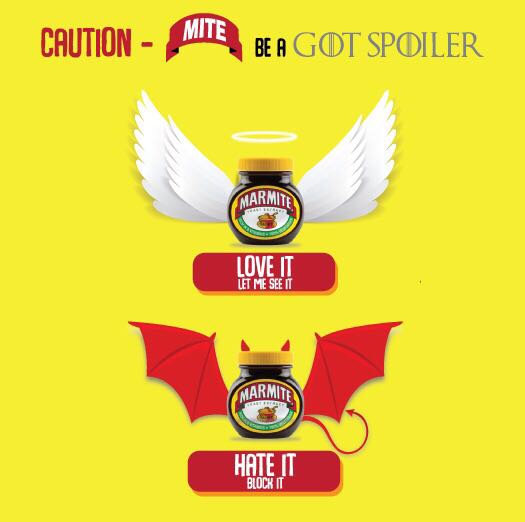 You can find and install the plugin for Google Chrome by going here. (Note that you can add/use Google Chrome plugins only through the desktop.)
Simply install the plugin and you should see the Spoiler-Mite logo appear at the top-right of your browser. The plugin comes configured with a default set of Game of Thrones-related keywords.
It's a simple yet handy plugin which will be of use for all types of TV and movie spoilers. (We were informed by the developers that they are currently working on other TV and movie options, which will be released soon).
Thanks to Spoiler-Mite, you can now open your browser on a Monday morning, get back from school/work, grab a Marmite sandwich, sit back and watch the latest Game of Thrones with no drama or the unfortunate issue of knowing what happens thanks to that "friend".
(Note: this spoiler blocker only works when browsing the web through Google Chrome; it will not protect you elsewhere.)