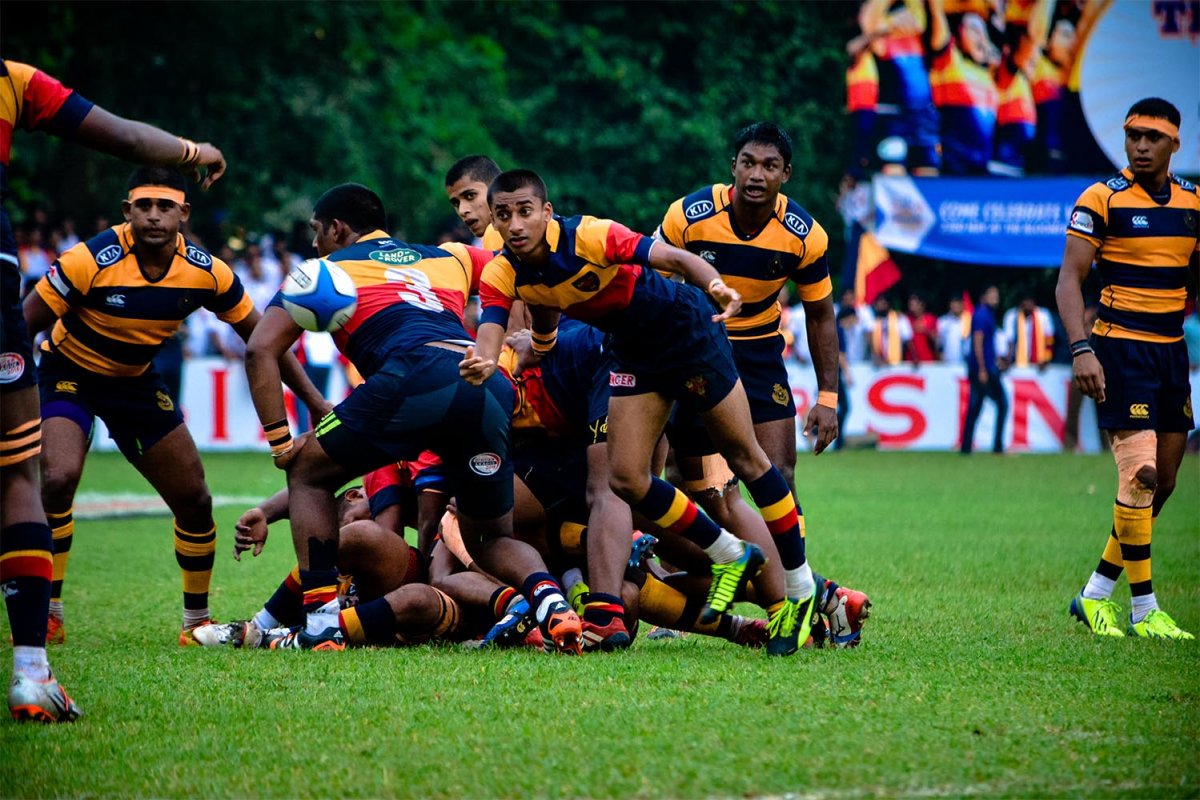 Chances are, if you kept up with the Tuskers' 7's series during the 2018 Commonwealth Games in Australia, it was via ThePapare.com.
The innovative sports website is a portal into the Sri Lankan sportsphere. It has revolutionised the way many people engage, support, and enjoy spectator sports. Plus, it has the added advantage of accessibility to sports that could be considered niche, or not part of mainstream sport entertainment.
Take its rugby content for example. ThePapare.com has been the go-to platform to view rugby from schools and clubs, as well national and international games. They have even been instrumental in introducing groundbreaking Television Match Official (TMO) tech into Sri Lanka, which was the first time it's been used for a domestic match.
Rugby Online In  Sri Lanka?
Since 2009, the website has covered every important rugby event with photos albums (130+ photos for each album), news articles, match reports, scores, text updates, and expert-vetted previews—both written and video.
For many, however, where ThePapare.com really raises the bar, is with it's postgame analysis. The coverage is nuanced and stated well enough that even a newcomer to the game can start to appreciate the beauty within.
Take, for example, this snapshot from the Tuskers' recent battles on the Gold  Coast:
"The decision making on the field however was not brilliant, the Tuskers were patient and waited for the opportunities, the problem is, against world class defense you need to create those chances with changes in running lines, subtle variations in speed and when the breaks do come, the support play has got to be immaculate."
High quality coverage like this sounds like it's written from someone with genuine knowledge and passion for the game.
Welcome To School Rugby
What started up with four persons reporting on school games, ThePapare.com has grown into a multi-facetted comprehensive sports website. It serves Sri Lankan sports fans in the country and outside of it, and is currently Sri Lanka's number one sports hub.
From its early days, the website has been covering blue ribbon rugby encounters such as the Bradby Shield Encounter. Commonly known as " The Bradby ", it is the pinnacle of Sri Lanka's school rugby union season. Played annually between two prestigious schools in the country- the traditional rivals Royal College, Colombo, and Trinity College, Kandy – ThePapare.com has arguably breathed renewed vigour into the contest with its innovative content and coverage. Segments such as Bradby banter, in-depth preview talk-shows, videos with past-captains and recent articles like the Bradby Fiesta 2018, add the required buildup to a much-followed event.
Referee!
The rugby revolution in Sri Lanka is being powered by new technology. TMO is an official assistant to the on-field referee that is normally reserved for international sporting competitions when the stakes and salaries are high.
The TMO watches the action on screen, uses the multi-camera angles in slow motion and is able to advise the match referee, via an earpiece, on more accurate decision making.
In Sri Lanka, this extreme level of professionalism has been introduced at school level by ThePapare.com, after being successfully piloted in the 2017 season.
Incredibly, it has recently been announced that TMO will become a regular fixture at school level in order to assist the referees with difficult calls. Sri Lanka is the first country in Asia to do so.
Technology And The Traditional Can Live In Harmony
Technology, the internet, and the growth of eSports may have spelled the end of traditional sports like rugby. Weren't kids going to be too preoccupied playing online to be interested in real world games?
Well it seems that when old school values like the love of sport and top quality journalism are expertly married with new technology, social media, and content creation, something rather spectacular can happen.
Cover image courtesy: Quadrangle.lk