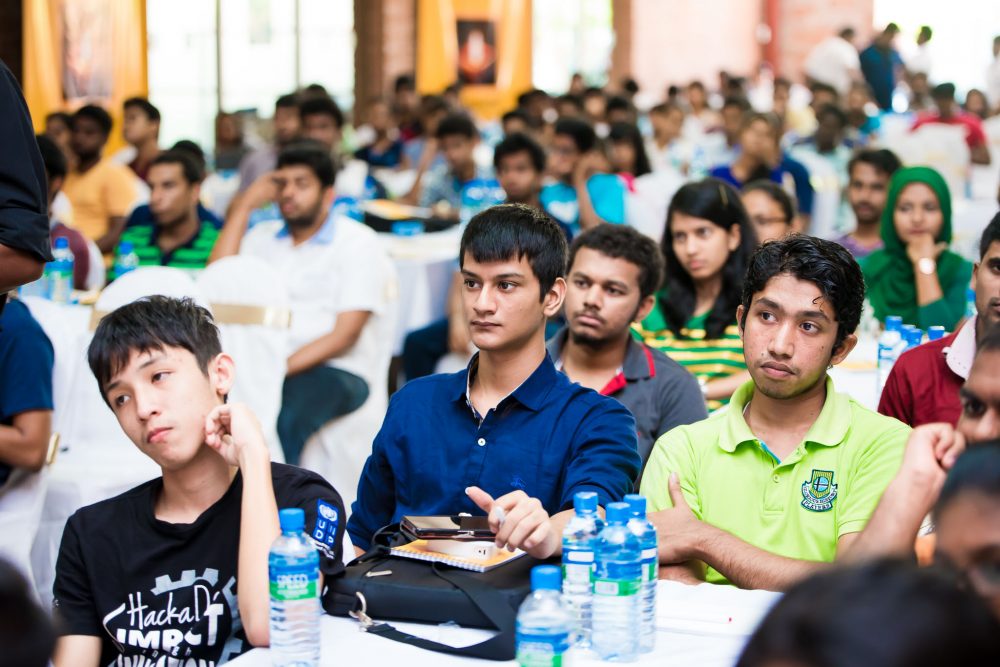 Trace Expert City, the sprawling coworking space in Maradana, can be eerily silent on a weekend. But in one of its many halls, last Saturday morning, there was an energy that is not often seen or felt in Sri Lanka's startup culture. The room was packed to its doors with aspiring entrepreneurs, all under the age of 30, who are part of one of the 100 teams that have been selected for the Janashakthi Full Option Appathon Challenge. This was the first workshop dedicated to the challenge, focused on idea generation and a briefing of the process, and counting notable Sri Lankan entrepreneurs as speakers.
The Appathon Challenge is an exciting opportunity for young developers and entrepreneurs, in which 100 teams will compete by developing an idea for an app that will solve the ongoing traffic problem in Sri Lanka and/or the multitude of issues it causes. The winning team will receive one million rupees as seed money to implement their idea, and the four teams that place in the top will also receive prize money. This workshop was designed to prepare teams to submit their proposals, from which the top 20 will be selected to present their ideas at a second workshop before being judged for selection into the top five.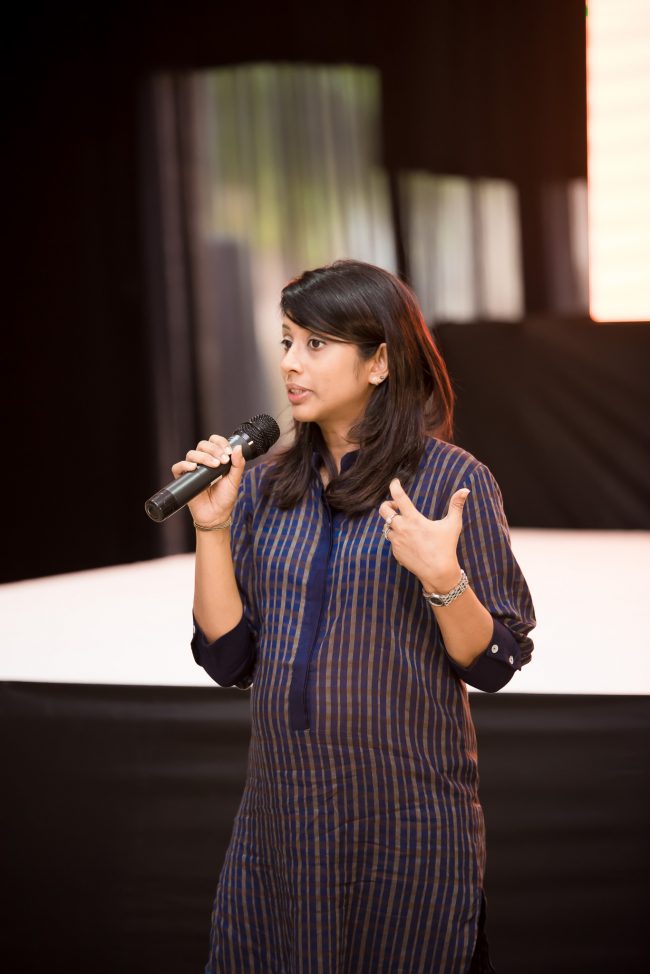 The workshop commenced with Manindri Bandaranayake, Head of Marketing, Janashakthi Insurance, speaking to the contestants on the objectives of the challenge. The Appathon Challenge is timely, as Sri Lanka strives to create more opportunities for young entrepreneurs, as is happening right now in startup hubs across Asia. Janashakthi, a stalwart amongst insurance providers in the island, is also looking to adapt to new technologies, and this challenge would allow them to achieve this whilst working with the youth of Sri Lanka to create solutions that are innovative and impactful.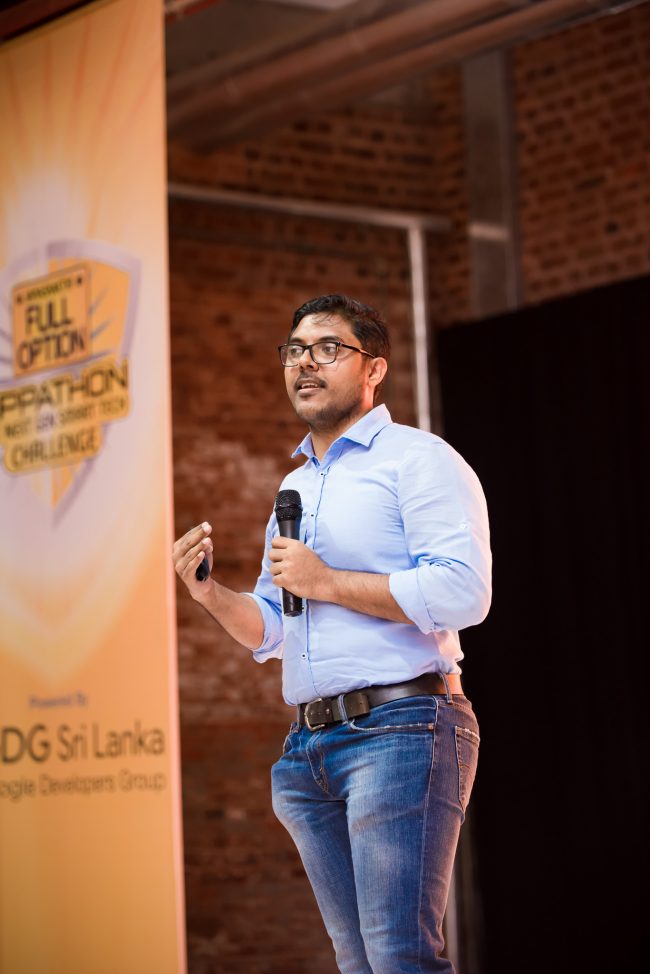 Following this was a talk by Jiffry Zulfer, the Chief Executive Officer of PickMe, which continues to inspire entrepreneurs because of its success as a local app despite the presence of Uber. Some of the points Zulfer brought up were the importance of ideas as a starting point for any budding entrepreneur, followed by implementation and pace as a way of staying ahead. He also encouraged those present to aspire to find opportunities for business and innovation in Sri Lanka, as competition is very high in the United States or Europe.
Tharaka Devinda of the Google Developer Group was up next. Devinda was able to give some insights into the current trends in app development, and tips on building an app that would serve a larger audience in Sri Lanka. Some of the more valuable takeaways from his address were his advice on how Google and Facebook are looking at solving the issue of unequal access to the Internet, and how this should be an important factor to consider when developing an app.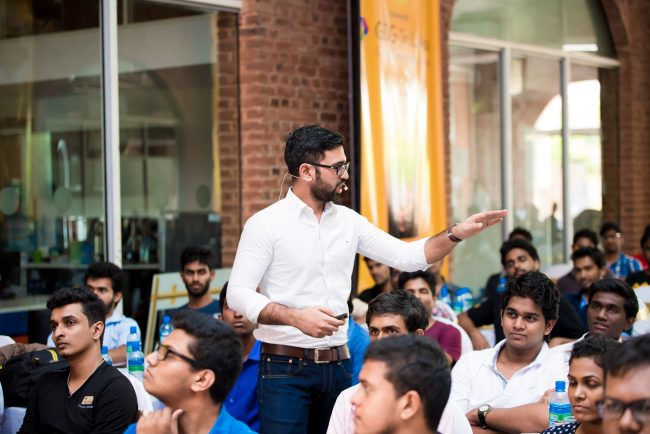 As motivation and tips were given, it was time for a more interactive session, led by Sunesh Rodrigo, Deputy General Manager of Group Human Resources, MAS Holdings, who is also recognised for successfully launching two of his own ventures, Vantage Consulting and FoodiGrow. Starting off with a light-hearted rendition of his own personal journey as an entrepreneur, he was able to help the contestants feel more enthusiasm. Rodrigo's role here was to facilitate a mapping of the current reasons for traffic in Sri Lanka, and its outcomes, both direct and indirect. Some acute, and even funny, observations by the contestants ensued, and it became too clear to all those present the need for a disruptor that would not just mitigate traffic, but also help those dealing with it on a daily basis. One of the most poignant, and helpful, statements were also made during this session, in which Rodrigo reiterated that ideas for the app do not have to necessarily be revolutionary, but instead, evolutionary. This was then followed by a clear explanation of what the judges are looking for in the winning idea.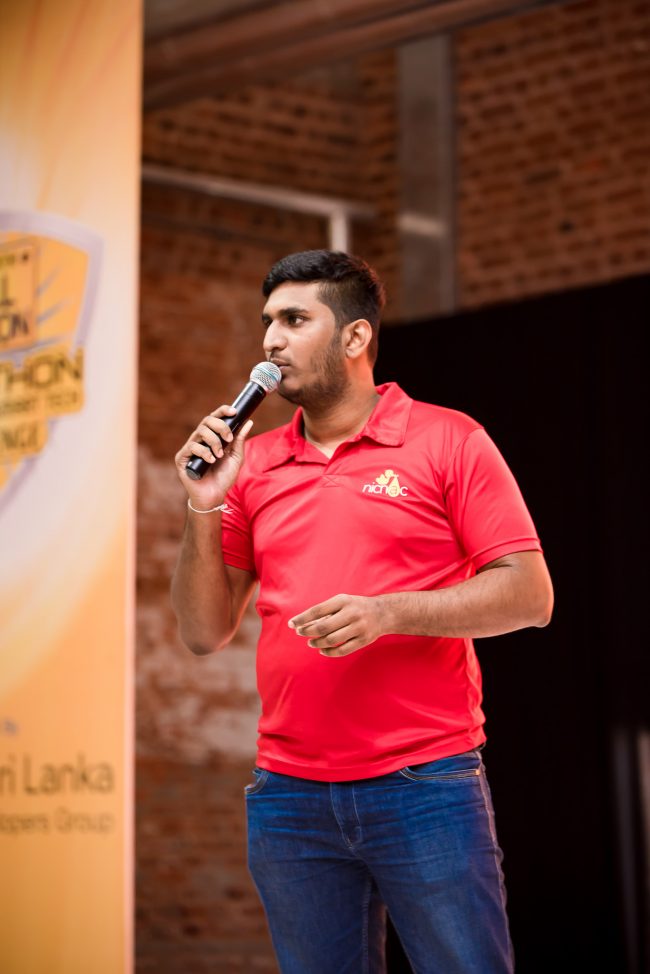 The final address at the workshop came from Sachira Fernando, Founder of NicNac. Fernando spoke about NicNac and its inadvertent solution to dealing with traffic. After some insights on the difference between marketers and developers, and the importance of confidence as an entrepreneurial trait, he was frank about his own failures. When success finally arrived through NicNac, after 18 prior products that did not impress, he realised it was because he was able to rethink the way in which he pitched to investors ‒ the make-it-or-break-it point for most entrepreneurs.
The workshop concluded with another briefing by Thamara Kulathunga, Senior Brand Executive, Janashakthi Insurance, who went over the process that the challenge will now undergo in order to reach its finale.
With many earnest questions and smart observations that came from the contestants itself, the challenge will undoubtedly see many interesting solutions come up in the following weeks. Prize money aside, the Appathon Challenge is more of what Sri Lanka needs in order to nurture the future of innovative business and technological solutions. It is inspiring to know that the next big name (or names) in tech entrepreneurship could be competing in the challenge, and if not, that the challenge would at least provide the experience and mentorship that most young entrepreneurs are looking for.
All images courtesy Xtreme Youth/Dulaj Asiri