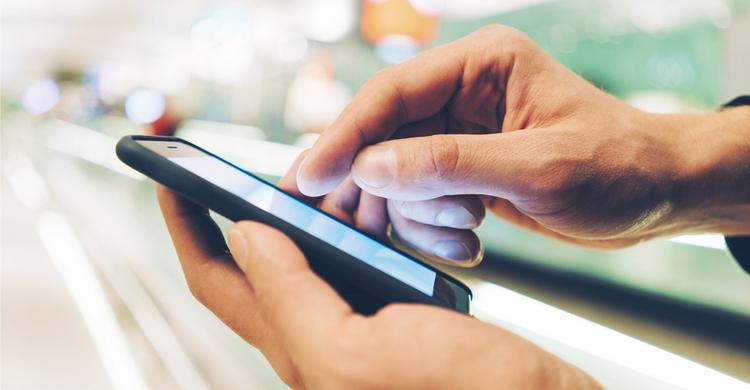 We've all experienced the frustration of running out of data at a crucial moment, or wishing we hadn't waited this long to get that reload, because it goes without saying that late night emergency tuk rides to pick up credit are extremely inconvenient, not to mention stressful.
That's where MyDialog comes in. The award winning, all-in-one app grants users control of over 350 Dialog features in one convenient space. With an upgraded and sleek new user interface, customised according to each individual user, the MyDialog app enables consumers to engage seamlessly with the entire range of Dialog services, on a mobile device, for free.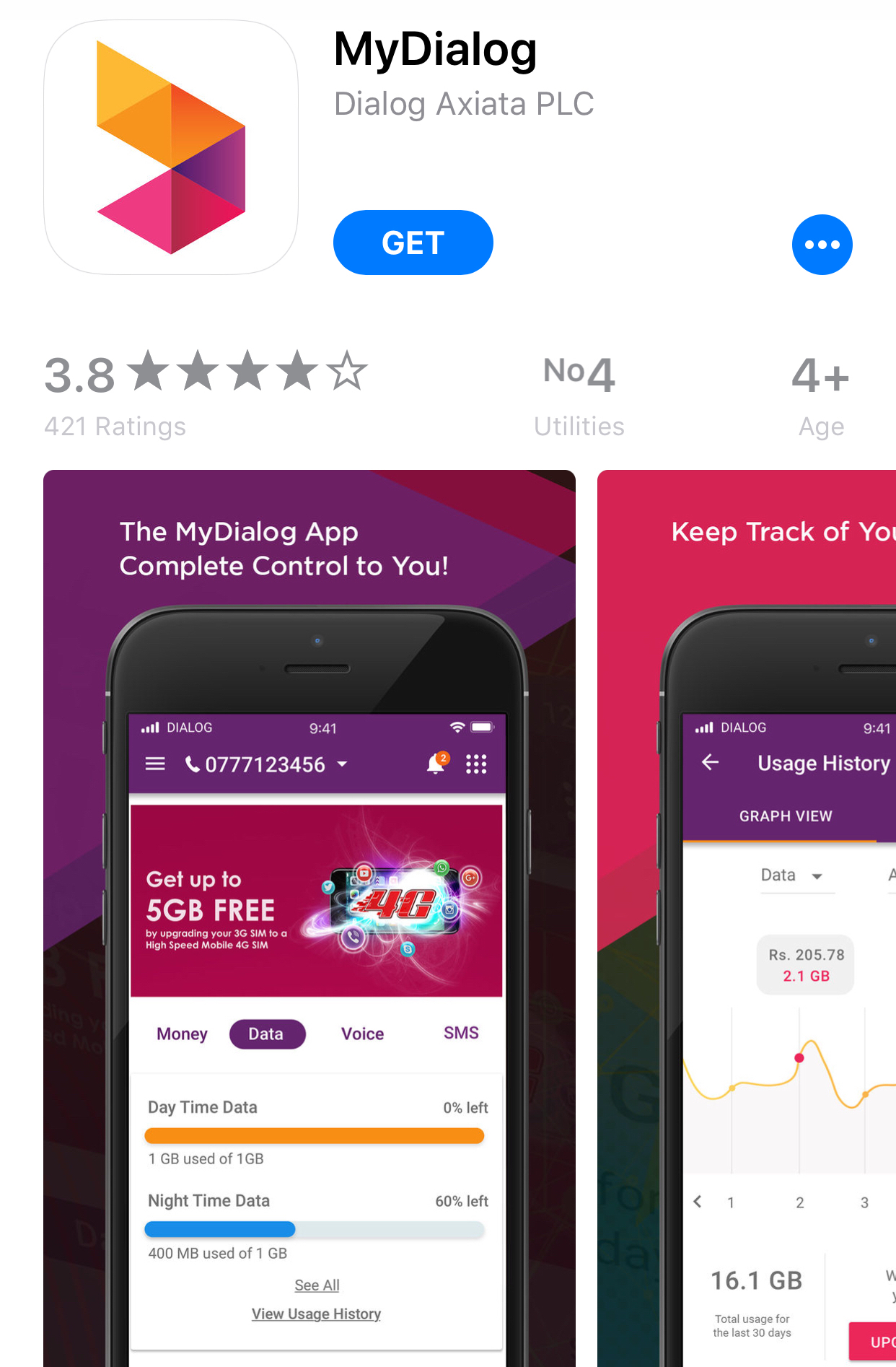 As you probably know, Dialog's multifaceted services span across tech spheres: Mobile, Fixed Telecommunications, High Speed Broadband and Digital Pay Television.
Convenient & Paperless
Completely streamlining your relationship with your connectivity provider can be a convenient process. Queuing to make bill payments in slow-serving supermarket chains is an arduous chore. However, your Dialog 4G Home Broadband connection and Dialog Television connection can now be easily linked to your account giving you access to control your payment dates and amounts.
The use of My Dialog is also a transition to a paperless relationship with your provider. Given Sri Lanka's enduring problem with waste management and recycling, going paperless at every opportunity is a great step in the right direction.
5 Star Reviews
Initially launched as The Dialog Self Care App and recently rebranded as MyDialog, the app's reviews and rating on Play Store are outstanding.
With over 15 ,000 reviews in total and over one million users — over 63% have given the app a 5 star rating.
The average app rating is 4.4* out of 5. For a simple app that allows you to take control of your Dialog features, the review standards are high. This speaks volumes for its functionality and how useful people have found it.
Here's a few insights into what it's users are saying about the app:
"The new app gives a dynamic approach towards my account management. Can do lot of things without waiting for the customer care, such like data pack activations, bill summary view. New ringtone feature is also nice to have in a app."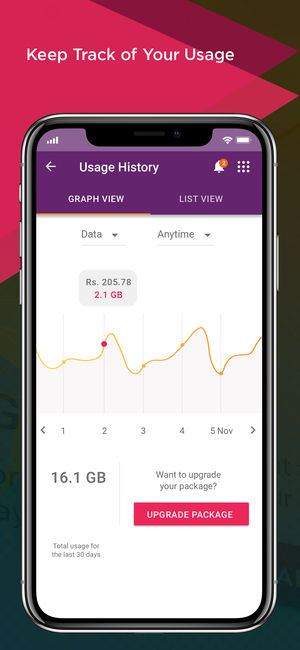 "A great app that allows you to take care of all you dialog account needs in one place.. Superb"
"Best app I ever used, it has many features in one place. I don't have to go anywhere to reload or pay bills. Recommended for Sri Lanka's dialog users…
"Love it. It is very easy. And saves time. Love it very much."
"I wonder why I didn't use this app this long. Truly helpful!
Award Winning
We shouldn't be surprised by the praise early-adopters are giving the MyDialog app.
After all, back in 2016, the app blew the competition away at the prestigious Mobile World Congress in Barcelona, the world's largest gathering for mobile and related industries.
The event is an extremely competitive environment for digital communication providers to showcase their next-gen products and technologies of tomorrow.
Trialing the app for the first time back in 2016, Dialog won the Global Mobile Award for the Best Mobile Network Solution for Serving Customers.
At the award ceremony, the Global Mobile Awards judge said of the winning app:
"A window on the future of what customer care should be, avoiding exposing customers to system complexity and providing an efficient way for customers to self-manage their relationship with the operator."
Dialog continues to put Sri Lanka at the apex of telecommunications in South Asia. Other nominees for the award included Huawei, KT (Korea Telecom), TaiwanStar and Ufone Pakistan.
Should You Download It?
The MyDialog app offers a nifty life-hack: control of your data, ease of bill payments, and the ability to adapt your usage to your exact needs.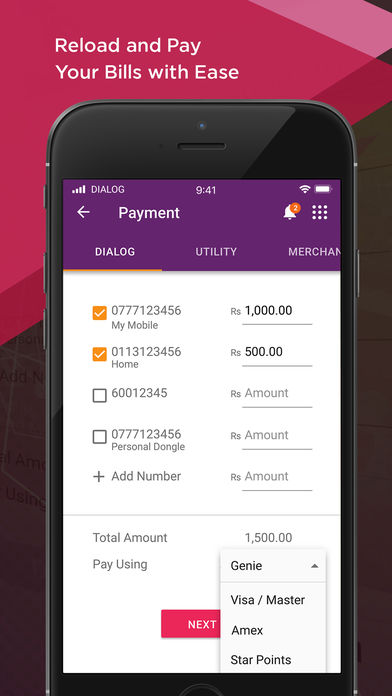 It's also a convenient solution and encourages paperless account management.
So if you're a Dialog customer or you use any Dialog services such as Dialog Television, it's probably best to take the plunge. After all, it's free to use.
Updates will be available on the Play Store, App Store and the Microsoft Store. It requires a minimum 12 MB and 25 MB phone memory for Android and Apple respectively. Downloading the app requires data or Wi-Fi access, but it is data free after you enter the application and the cherry on top? You stand a chance to win 5GB data when downloading the MyDialog app.
Cover image courtesy: multiplesclerosisnewstoday.com