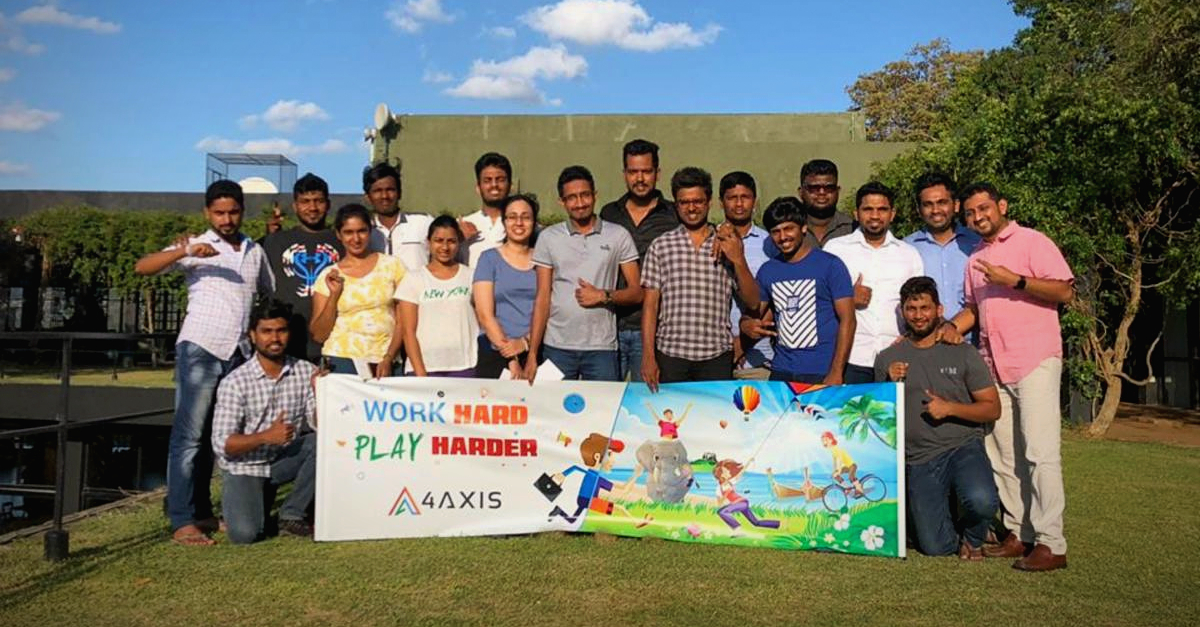 On the seventh floor of the McLarens building on Bauddhaloka Mawatha is an office, where a small team of developers are huddled around a computer. As we walk in and look around, we can see that these developers have been working on a piece of critical code. On the other side is a small meeting room, and out walks a young man who looks to be in his late 20s.
"Hi, I'm Dumindu" he introduces himself.
Dumindu Kanankage is a director of 4Axis Solutions, a six-year-old startup founded by a group of then undergraduates at the University of Moratuwa (UoM). Dumindu is one of them, and soon we are joined by Minsara Madhawa,a co-founder and Head of Operations of 4Axis. These two take care of the day-to-day affairs of 4Axis, which is a very unique tech startup. For one, it has been completely bootstrapped from day one. Two, they are doing well financially (last year, they achieved a revenue milestone of USD 1 million). What do they do? Develop mobile apps.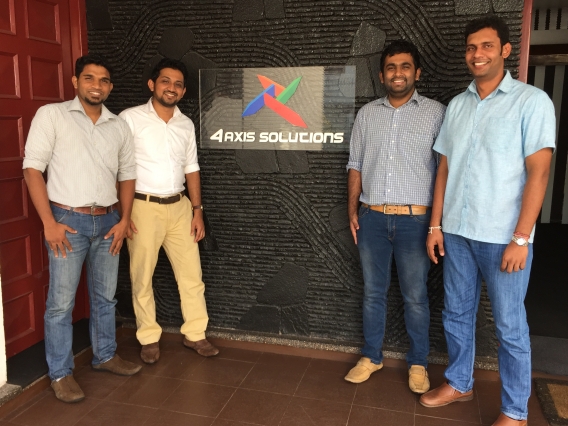 To be specific, 4Axis is the developer behind Drawing Desk and Colourgram, two of the most popular drawing and coloring apps on iOS and Android. The two apps have a combined user base of almost 20 million, and have been featured by Apple on the iOS App Store.
With our minds overflowing with questions, we settled into a chat with Dumindu and Madhawa.
Q: What is 4Axis Solutions?
In short, we are a company which develops mobile apps, and currently we have two products which are listed on both the iOS and Android app stores: Drawing Desk and Colourgram.
Q: How did you guys start?
If you really look at it, everything started while we were studying at the University of Moratuwa. We had a founding team of four: Kapilan Karunananthan, Anuruddha De Alwis, and ourselves. We were all third year students at the University of Moratuwa and all of us had chosen mobile applications as our stream. That's how we found each other. If memory serves me right, this was in 2012.
In the beginning, we built a lot of things. It was hard, but being passionate about mobile apps, we didn't really feel it. And somehow, we set our minds on building mobile apps which enabled creativity. That's how we came up with the idea for Drawing Desk, and we released the first version of the app in 2013.
Q: Can you tell us a little bit more about your products and what makes them unique?
Well, first of all, we are purely a product company, and not a project company. Most other companies in this industry build apps for others. Not us. We really wanted to build something on our own.
And build we did. Our first product (and flagship) is Drawing Desk. It's available for both iOS and Android, and is built to cater to all types of drawing. Doodling, sketching, colouring — you name it, Drawing Desk can handle it. It's our oldest and most popular product, and today, 70 percent of its users come from the United States and Europe.
Colourgram, on the other hand, is really a colouring therapy app meant for adults. We only launched it in October 2017, so it's quite new compared to Drawing Desk. There is a new mindfulness movement coming to the fore, and meditation apps, journaling apps and the like are proving to be effective aids to help people deal with a stressful modern world. That's why we envisioned Colourgram as a colouring therapy app.
Given the way it is meant to be used, we imparted a community aspect to Colourgram. Users can create a timelapse video as they colour, which they can later choose to share with other users. And watching a video of say, a mandala being coloured in, is very therapeutic.
Q: 4Axis has never taken any venture capital funds. You were completely bootstrapped from day one. How?
During the development stages, it did take a lot of penny pinching, but in a good way. When we were looking to make our first hire, we didn't have enough money to both pay ourselves and also meet the payroll of an employee. So we decided to underpay ourselves for a while, so that as a company, we could afford to pay our first employee (and later others) a competitive salary. Back then, as founders we drew a salary of only around 2,500 rupees, just enough to pay for transport.
The early versions of our app (i.e. Drawing Desk) had an ad-supported revenue model, which we persisted with until 2016 or so. And since we managed to gain a good user base, the ad revenue was pretty good, which helped us stay afloat. We even went on to become a Google Strategic Partner since we ended up becoming the largest mobile ad supplier in Sri Lanka. Of course, we shifted to a subscription-based model afterwards, but I think the key is that we lived within our means, and didn't get too ahead of ourselves.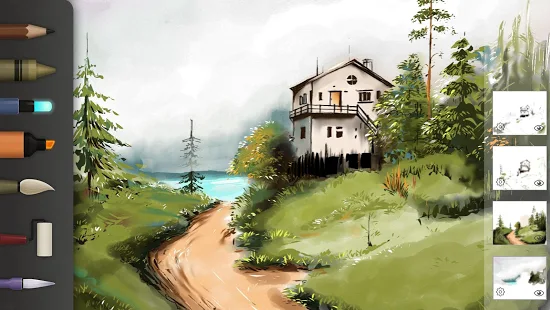 As a result, we have been profitable for 6+ years now, and last year we managed to surpass a revenue of USD 1 million.
Q: What are the biggest challenges you faced as a team?
The biggest challenge was believing that we could. Developing a product or a mobile app is not easy. But to keep on believing that it will grow to be something big enough, now that takes a lot. You need a lot of mental resilience.
Of course, there were other challenges like not being able to collect our ad payments from Google due to regulatory issues. But we managed to solve those.
When things get tough, it is tempting to look towards project-based work to pad your revenues. There's nothing inherently wrong with that, but it can shift your focus away from your core product. In a way, we are happy that we never had to go down that path.
Q: What was it like in the early days?
Those were scrappy, frugal times. While we were in university, we managed to work out of the computer lab. Then we shifted to the house of one of our co-founders. While we were in our final year, we rented out a small room in Mount Lavinia, since it was closer to the university also.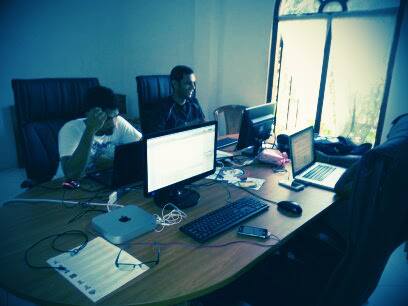 The room wasn't anything much. You could just about fit a table and four chairs. It was tough balancing studies and developing apps. We had to work 18-hour days.
Once our exams were over, we moved to a proper office in Bambalapitiya, and hired our first employee, who also happened to be from our faculty at Moratuwa. That employee is still with us, which is great.
But we had to get past so many obstacles. When we came to Bambalapitiya looking for an office (we had managed to save up some money), landlords did not expect to see a group of students in t-shirts turning up. They probably expected to see someone who was middle aged, a corporate type probably. Funnily enough, we remember someone looking at our attire and asking us, "Is this how you come to Bambalapitiya to look for an office?"
Looking back, you could say that things were getting somewhat better but back then, we just tried not to get carried away. We kept our heads down and focused on our next milestone. There've been times when we planted ourselves in the office for four days straight. Thankfully we were a good team, and we gelled well, which was a blessing.
There were a lot of things that helped keep us going, and celebrating the little wins was a big part of that. On the day we launched Drawing Desk, we got 3,000 downloads, which is very rare. That inspired us to work towards our next milestone.
Q: Once you graduated, did you face any pressure from friends and family to take up a 'safe' job?
Not really. We were very fortunate in that aspect. Our parents didn't exert that kind of pressure on us. Also, since we had already launched Drawing Desk by the time we graduated, and the company was essentially up and running, it was pretty easy to navigate that (potential) storm.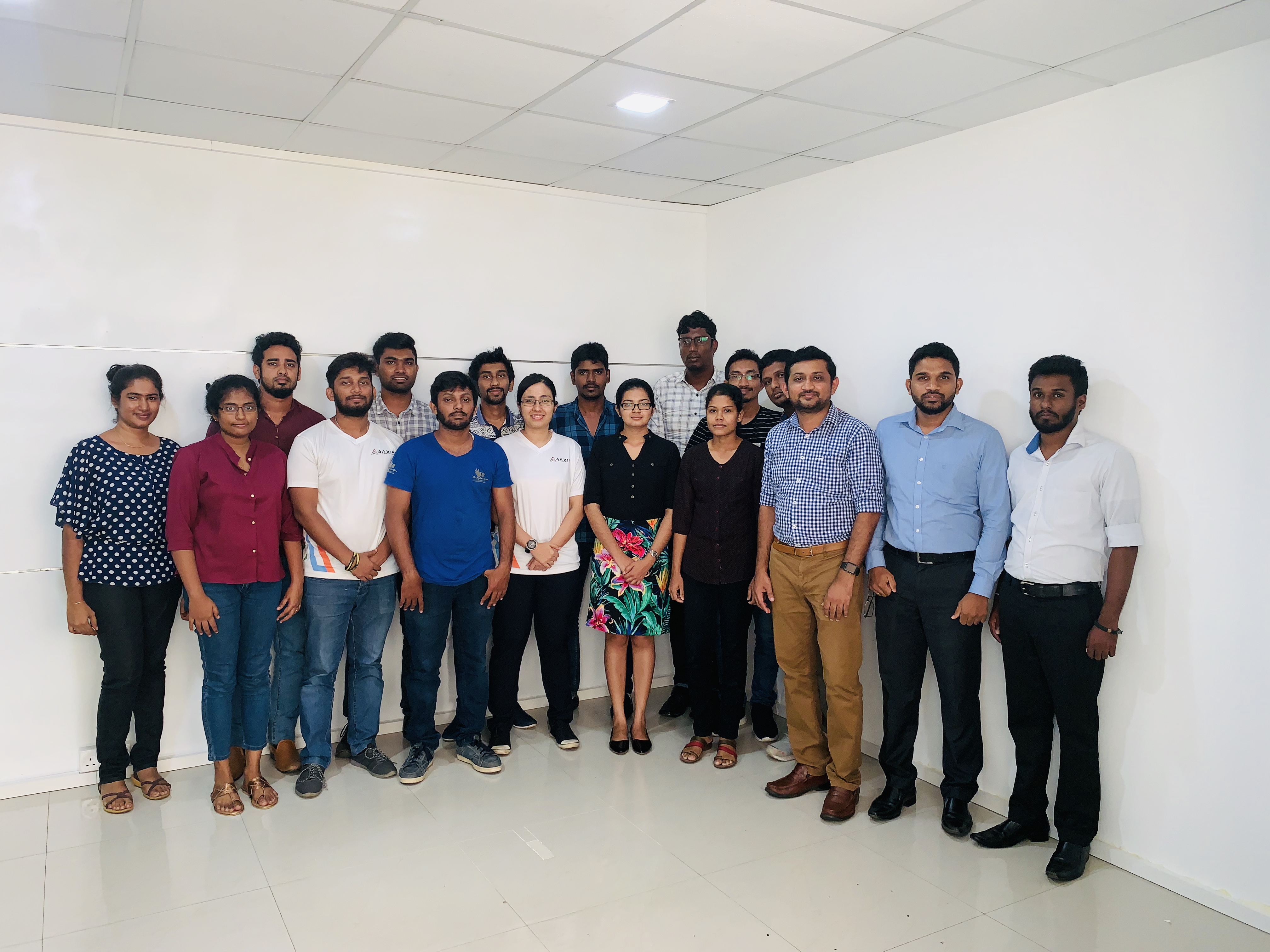 Q: Do you think being at a place like UoM, which is famous for the quality of its IT talent, helped you?
Of course. UoM's high performance culture is a good place to be. There is some positive peer pressure to try and do your best. That kind of environment is quite hard to find, especially in Sri Lanka.
While we were there, universities like MIT (Massachusetts Institute of Technology) used to visit and conduct various programmes. They still do. We were fortunate that we were at UoM, and so were able to take advantage of such programs.
Q: Would you encourage someone to follow the path you've taken?
Yes, but subject to a small disclaimer.
Finding success by following this path is hard. There are millions of apps out there, and the more money you have, the better you can compete as a developer. Technically, we ourselves are competing with companies like Microsoft and Adobe. So, it's very competitive.
But, there is opportunity. If you can come up with something unique to the app store, something that is different, then there is potential for the app to go viral. The good thing is that it is a meritocracy to a large extent. If you have a good product, you will definitely succeed.
Q: What's next for 4Axis?
Our next goal is to launch a new, revamped version of Drawing Desk, most likely within the year. The new version will be able to take advantage of the newer hardware and will be built to leverage capabilities like GPU acceleration.
Apart from that, we do have plans to build a few more creative tools, hopefully with AR/VR functionality. But at a broader level, we will stay focused on the creative tool space.