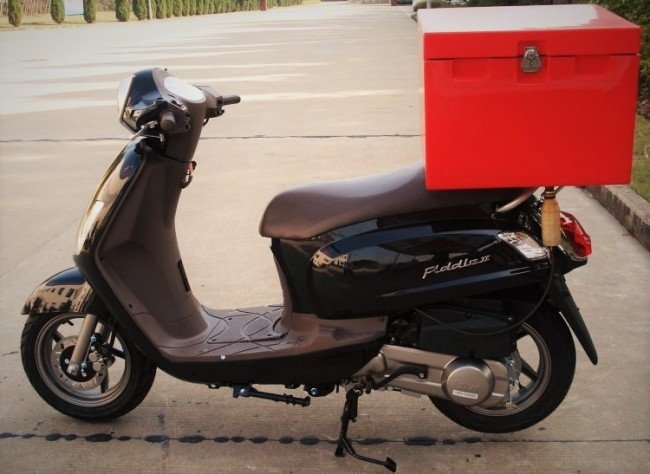 We all know what happens when hunger and exhaustion are combined, too hungry to act nice, too tired to cook or go out, we've all been through that at some point. And although most of us are used to going out in this scenario, come rain or storms and even braving the worst traffic jams to get some grub, turns out you don't have to anymore. Sri Lanka as a whole, or Colombo in particular has seen the numbers rising in the online food delivery sector and we at Roar thought we'd slap up a quick list of the places that are in the business.
Menu.lk
Here's a site that's keen on keeping things simple and clean. The moment you enter, there's a search box where you can enter your area or restaurant and perform a search. They work with 20 restaurants in and around Colombo, and the choices are decent. Apart from the search, if you scroll down there's a section for special offers followed by popular menus. Menu.lk accepts payment through credit/debit cards and cash on delivery.
What's missing: The search page would be a lot more intuitive with the inclusion of a sort feature. We had to do some extensive scrolling to figure out the lowest minimum order amount for a certain area. Also, the FAQ page has a blank where the phone number for order enquiries are supposed to go.
What we liked: The clean interface and how search results include user reviews. Although there aren't that many reviews on menu.lk, our guess is it will pick up once more people start using the service.
Favorites: DineMore, Giovanni's and Cherine's Quench
Foodie.lk
Based purely on the landing page, we felt as though foodie.lk has a bit too much going on in their welcome page. Although it offers a decent set of options, one has to really look around before finding what they are after. For delivery alone, these guys have partnered up with 23 restaurants, but they also function as a portal into dining-out options with a number of other restaurants.
What's missing: As mentioned before, we feel as if the site could use an interface that's a bit less assaulting on the eyes. After all, pretty much anyone visiting an online food delivery portal is there to order their food and go; and getting stuck squinting at a screen trying to figure out which button does what is not on that list.
What we liked: Once you get over the clogged up interface, foodie.lk does have quite a lot of choices to offer and they make your quest somewhat easier by categorising everything they have into the menu.
Favorites: Domenico's, Paan Paan, Kaema Sutra and Calorie Counter
Lets-eat.lk
The landing page gives off the same clean and simple vibes of Menu.lk, there's a big search box right when you open the page and if that's not your thing, you can browse through their full list of restaurants by scrolling down. Lets-eat.lk features 11 restaurants within Colombo.
What's missing: Compared to the competition, lets-eat.lk features a lower number of choices/restaurants.They have a relatively user-friendly interface which is easy to navigate, but what seems not-so thought out is the error message that's supposed to let you know your location is out of range for a restaurant to deliver to you. Lets-eat.lk does let you know, but only in minuscule red letters that are really easy to look over.
What we liked: Apart from the conventional debit/credit payments, lets-eat also features a cash on delivery option. Their site is easier to navigate around and is also mobile friendly.
Favorites: Caffe Michealangelo and The Paddington
Orderfood.lk
Their website might not be the cleanest, or the most credible, but one area that orderfood.lk excels in is its reach. Yes, they are not just limited to Colombo, as they serve Gampaha, Kandy, Trinco, Matara and even Jaffna. and there's a whole bunch more. A quick count reveals more than 50 restaurants in Colombo alone, but it is worth noting that contrary to their name, Orderfood, this site also features a gift shop and the likes.
What's missing: The order process proved to be a bit tiresome as it kept rejecting a Facebook integrated login. Although we were quite ecstatic at seeing a banner for an android app, it was short lived upon finding the link led to a 'URL not found on server' page.
What we liked: The set of drop-down menus that let you select your district, area and preferred taste is a nice touch. This helps in narrowing down choices and saving time, as orderfood.lk features quite a bit of selection and not all of it might fall into what you're looking for.
Favorites: Steam Boat, Lemongrass and Hotel De Pilawoos Bamba.
Quickee.lk
Apart from the rather dodgy sounding name, this seems to be one of the sites that have risen to the top among consumers in terms of reputation. This is visible on their homepage as well, as it answers all the questions a visitor might potentially have: Their hours, service grid, hotline details, all of which are visible without having to look around. Quickee.lk works with 11 restaurants around Colombo.
What's missing: For a reputed website, we would love to see a bit more stability/user friendliness. For example we had to re-check a couple of items while adding items to the cart, and to do that, we had to scroll all the way to the top. Maybe a cart that's perpetually visible with the items in it to the side of the page?
What we liked: Once you figure out the works, placing an order is really simple with quickee.lk. There's also the added advantage of it being not just a food delivery service; there's grocery, pet care and a whole bunch more, including, ahem- a smoke shop.
Favorites: Calorie Counter and Pilawoos Colpetty
Speedee.lk
They feature a rather busy landing page with bright tiles and animations that swipe to the left, cool, albeit a bit too fast for our liking at times. It's not fun when what you're reading keeps perpetually disappearing to the left. They function as a cash on delivery service and are partnered with 10 restaurants in the Colombo region.
What's missing: The categories page seems to be down, and we had some trouble with page load times. And try as we did, we could not find an order online option with these guys (or it's well hidden).
What we liked: Just as with Quickee, Speedee's forte seems to be in delivering, and not just foods. Adding the open/close hours for their restaurants on the icon itself is a nice touch.
Favorites: Tom Yum and Acropol
Conclusion
Considering the big picture, we can see a couple problems here:
The lack of native mobile apps:
It's one thing to use the mobile web browser to access a mobile friendly website, but an app takes you a lot further in reach. If there's anything we can take from internationally acclaimed food delivery services, it's their dedicated apps. We strongly feel that a user should be able to order food without going to a computer or picking up the phone to make a call.
Hours:
What's disappointing is how the number of available options slowly wane away into nothing after 9 p.m. What would be nice is if some of the partnering restaurants could offer their wares to the late crowd, especially seeing as there's going to be an increase in the food services as the online food ordering scene picks up.
Areas of service:
Most of the above startups cater to and are saturated around the central area of Colombo. There's quite a big market waiting outside and it's untapped so far.
When you look at the overall market, the same pattern emerges. Currently it's heavily fragmented with each of these food delivery startups holding on to their bits of the market. But eventually, some are going to rise above the others and it will be interesting to see who does it and how they do it.
Know of a cool food delivery startup that we missed out on? Let us know in the comments section.