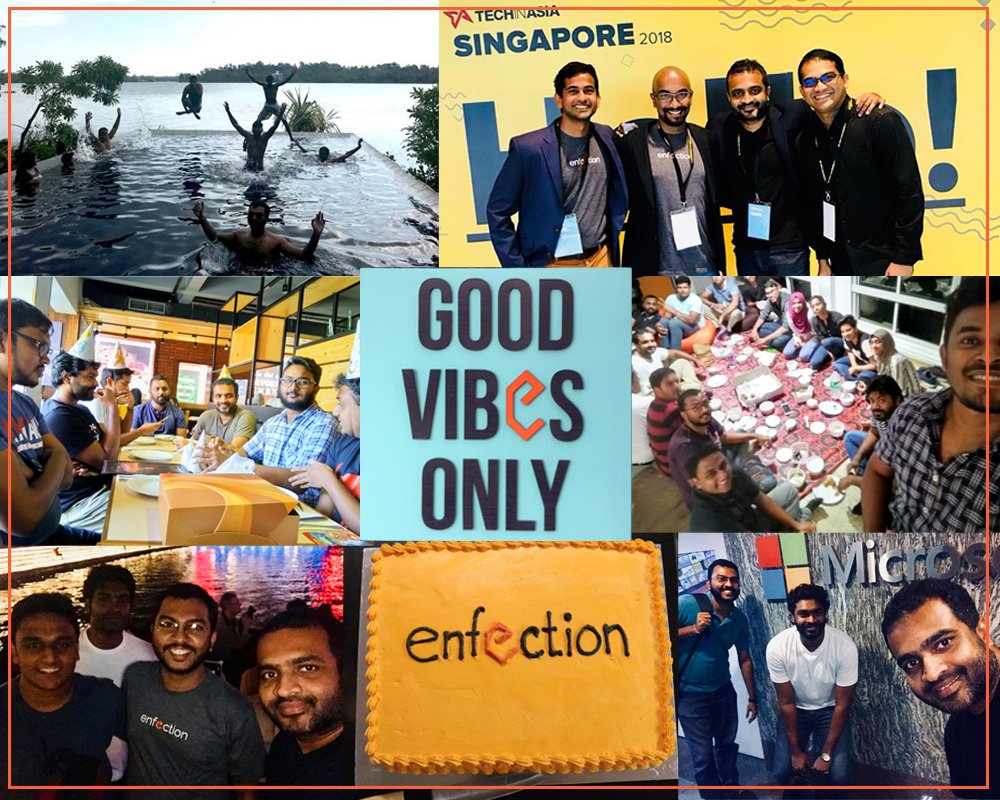 Digital Marketing companies are a dime-a-dozen. They're always loaded with the latest buzzwords and promises of "expanding your portfolio" or "hitting your bottom line". They tend to get a bit tedious.
But every once in a while, a new company, or as they might put it, "movement" comes along that warrants attention. At present, that's Enfection.
Only just coming up to their first anniversary, Enfection is a startup that has grown fast whilst thinking way-outside-of-the-box. CEO Saliya Withana intends to make Sri Lanka a "KPO" (Knowledge Process Outsourcing) for creative performance marketing.
Roar Tech sat down with him to find out more.
Heard It All Before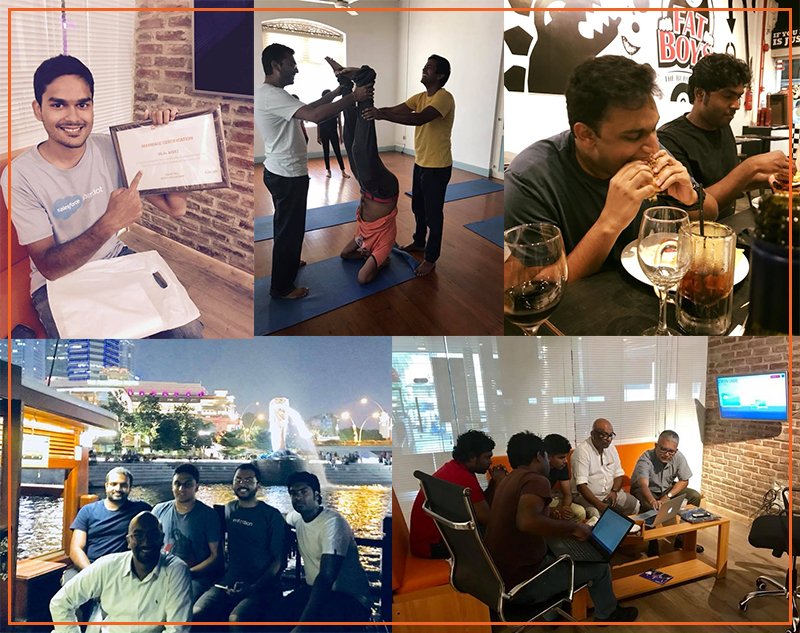 Funky office space in downtown Colombo – Check.
Quirky business catchphrase: "We don't like the word customers. We have a belief network instead" — Check.
So what sets them apart?
It has to be the passion and ambition that embodies Withana.
"What separates us from everyone else is simply the fact that we all have been in the shoes of our clients. The team has been handpicked from some of the world's leading organisations—Intuit [a software company in California] and Ogilvy & Mather [New York City-based British advertising agency]—and some of Colombo's most prominent businesses: WSO2, Unilever, Neilson, and Leo Burnett".
That means, he continued, that his team understands real business pressures and requirements.
Lofty Ambitions
The overall goal, explains Withana, is to make Sri Lanka a KPO for creative marketing.
And to do that, Enfection has initiated quite a radical business process.
They operate like an open source company meaning their work, their challenges and their successes are transparent and open for public consumption.
Evidently, Enfection takes a scientific approach to their marketing.
Big data and actionable insights are the latest trend that most of us have heard of, but don't necessarily understand.
And it's because of this lack of knowledge that Enfection was happy to share their know-how and process: so everyone can learn from them and make Sri Lanka a creative marketing powerhouse.
"It's because we believe the power of collective knowledge is far greater than the knowledge of one person" says Withana. "We are on a mission to educate and share our knowledge".
To back up their community-mindedness, they have founded a digital marketers of Sri Lanka meetup group that has 500+ members. Elsewhere, the senior leadership team is constantly engaged with University of Moratuwa, Colombo and NSBM; providing guest lecturers and inspiring the creative marketers of tomorrow.
Self-Funded Is Best
Before the global brands—such as Braun, Invisalign, Toyota, PriceWaterHouseCoopers, ACCA, Stax and CooperVision—entrusted Enfection with their work, the question remains, how did they fund their early stages?
"We are completely self funded and have gone beyond the traditional big investor mentality," proclaims Withana.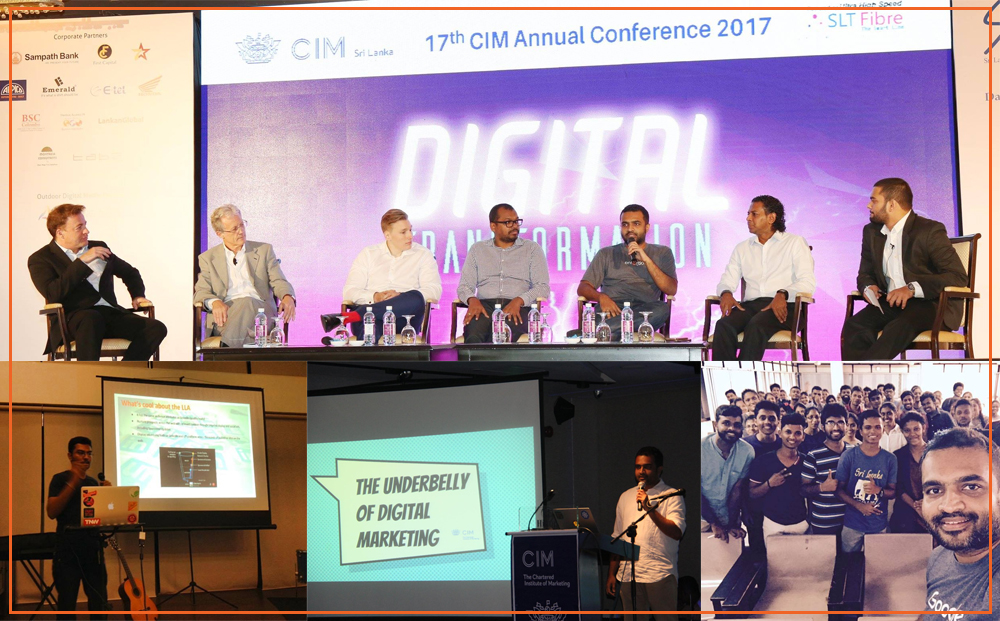 Which is crucial for Withana. Operating an ethics based organisation is central to Enfection's business philosophy. There have been occasions, he continues, when they haven't worked with certain type of brands because they are out of sync with their personal beliefs.
Not wishing to elaborate on who or why, Withana does however explain that if they were backed by large investors, then choosing who you work with would not necessarily be your choice.
Lean Test Marketing
Stemming from lean startup principles, Enfection operate to their own marketing methodology called Lean Test Marketing.
We understand that no one wants to part with money and for it to be wasted, says Withana. That's why they offer "lean testing", allowing brands to take calculated risks before major product/campaign launches to ascertain what channel mix will bring about the best bang for their buck.
Withana concludes, "We don't want our clients to burn their hands and go back on the endless loop of looking for another marketing agency" hence why we want to make it an experience for both parties that's based on iterative learning, testing, experimentation and creativity with the end objective of being a true growth partner.
Another fact that sets us apart is that we don't believe in glorified mouth pieces as account managers as per the traditional advertising model. All our AM's are marketers who are google analytics certified and go through a rigorous internal training and are positioned to become advisors to clients. We have taken off that additional 'client management' layer, so a customer would directly speak to a marketer.
It is refreshing business management processes like this that sets Enfection apart from the other digital marketing agencies out there. And it is very good news indeed for the local ecosystem.
Maybe making Sri Lanka a KPO for creative performance marketing is achievable after all.
All images courtesy: Enfection (Pvt) Ltd