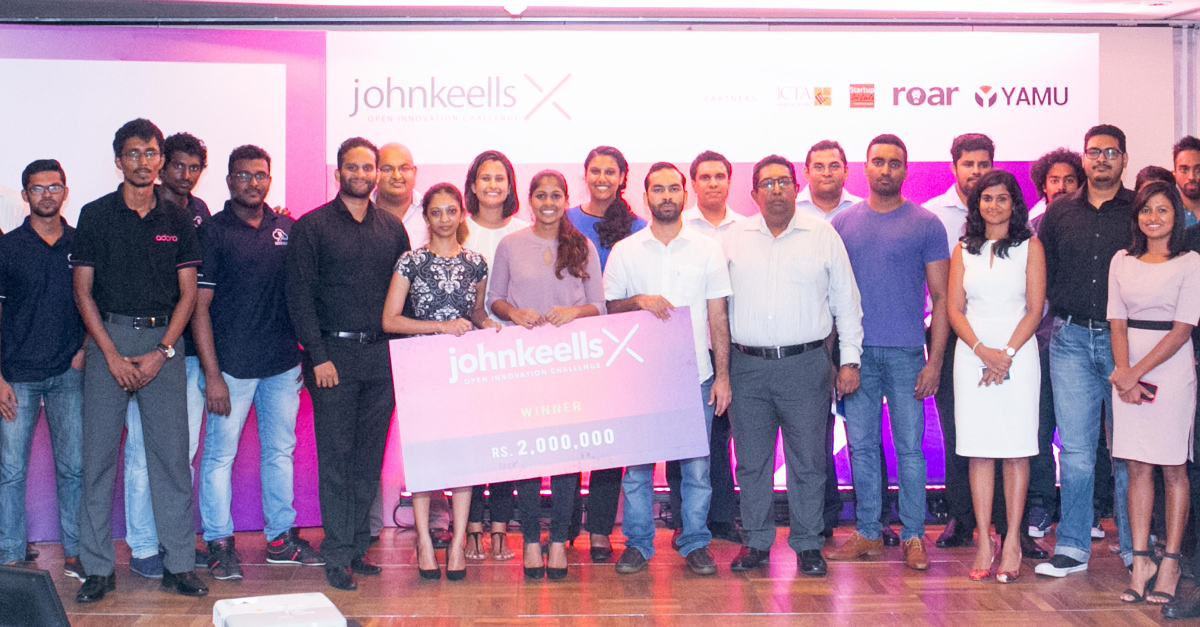 Sri Lanka as an economy is an exciting and promising prospect for a whole new generation of aspiring entrepreneurs looking to create their own startup. However, to get your new startup off the ground takes meticulous work, planning, and execution. To sustain all of these things takes more than passion and commitment on your part. You will need help, lots of help! Ideally a programme designed to provide you with the fundamental training, investment, and connections necessary to give your startup business a quick and solid start.
This is exactly why you should pay attention to the John Keells X startup accelerator programme. It is a programme designed to provide the best available all-round support to prospective entrepreneurs in Sri Lanka through step-by-step training, mentorship, investment, and connections. Here's how:
Phase 1 – March to May 2019
The first step is to apply. This entails sharing elementary details about yourself and your startup idea including a short video introducing your team and your idea. With a little luck, you will be one of up to 30 teams that will be selected to go through phase one of the programme – pre-acceleration.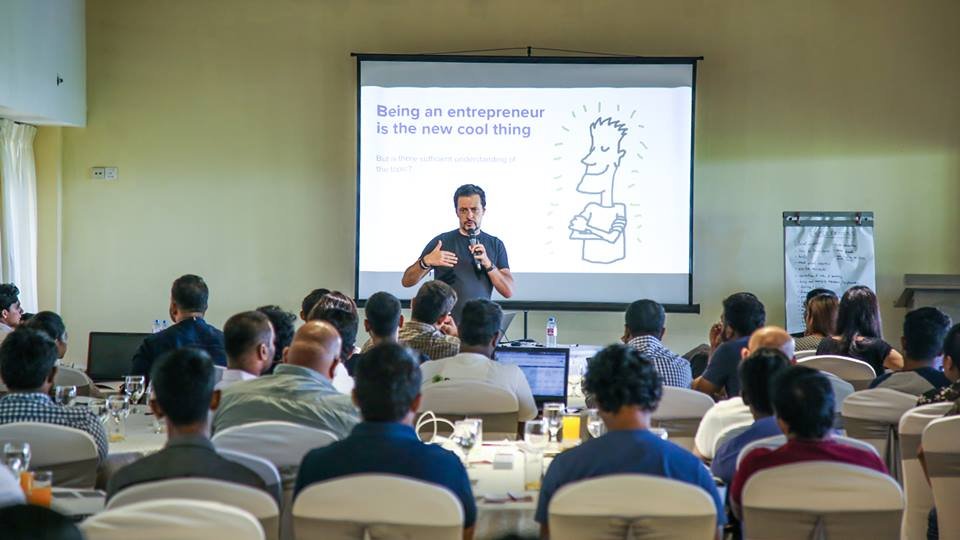 From here on for the next 3 months, you will be following an itinerary of weekly meetups with the John Keells X leadership and mentors, training based on Disciplined Entrepreneurship, and various workshops on basic accounting, finance and legal, all of which are crucial skills to develop before creating a startup. This is all in preparation for DEMO Day when you will pitch your startup to a panel of judges and hopefully be one of up to 7 teams selected to enter the JKX accelerator and receive a highly resourceful seed round investment of Rs. 2.5 million each. This can be used to build on your MVP thereby setting up your startup for the next phase of the programme.
Phase 2 – June to December 2019
From here on, you will enter into the second and final phase of the programme – the JKX accelerator. This is where the training gets much more specific to your startup. You will receive comprehensive customized training on customer development, products and roadmaps, building and managing teams, growth, marketing, sales, business model selection, unit economics, execution and planning delivered by leading international trainers, Marius Ursache and Vlad Bodi.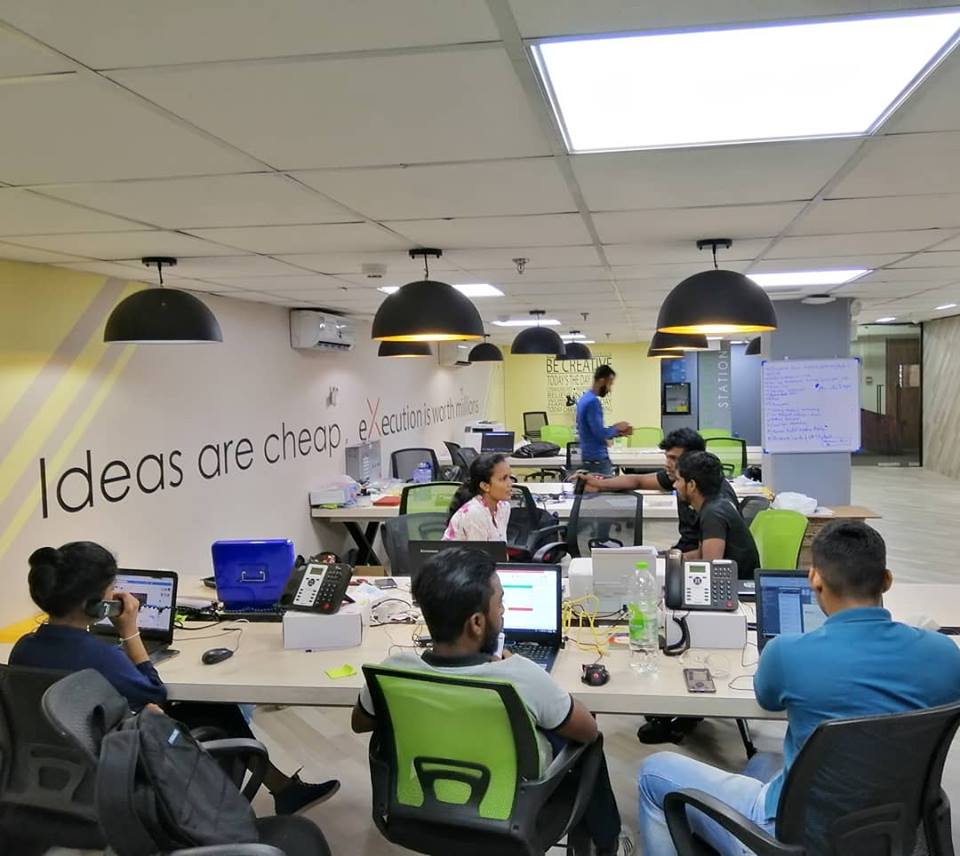 Your team will receive office space, which is an immense luxury in Colombo presently, and direct access to JKH companies and corporate services. This will be a great chance for your business to gain traction and interact with more customers. It is essentially JKH giving you the freedom to enjoy as well learn about your product as much as possible by receiving constructive and thorough feedback. Weekly progress reviews will be conducted to help you stay on track with the programme.
You will also encounter the Growth Marketing Curriculum where experts from Growth Tribe (Netherlands) will train your startup on how to create and manage rapid growth. Unlike traditional marketing that focuses primarily on driving traffic to a website or service, growth marketing is data driven, full funnel marketing based on rapid experimentation. It is an important skill to master as it takes into account the full customer experience; everything from whether or not customers will engage with the service, have a great first user experience and be well informed about the service, come back to reuse the service, various pricing strategies that can be experimented with, and how to develop positive virality in the product or service. Here's a look at what Growth Tribe had to say about the JKX training programme last year.
Here's the ultimate prize! The final phase in the programme is the Board/Investor pitch. Your team will get a chance to present your company and vision to the JKH board and receive up to Rs. 50 million in follow-on funding. Moreover, even after this, John Keells will continue to support and grow with your new company.
Preferred Industries of the JKX programme
The training and support offered by the JKX startup accelerator programme – while not exclusive – mostly benefits startup business focused on sectors such as leisure and travel, transport, consumer foods, insurance, retail, property, banking, plantations and IT.
Deadlines
Applicants are encouraged to apply before the early applicant deadline to be eligible for benefits such as feedback on their initial application and the option of re-applying based on that. Moreover, the first 60 applicants will receive invitations for an exclusive meetup with the JKX team, judges, mentors and JKX alumni. The deadline for early applicants is the 6th of January 2019 and the deadline for all applications is the 6th of February 2019. Consider it a productive and fun activity to get involved in during the holiday season.
The JKX Journey So Far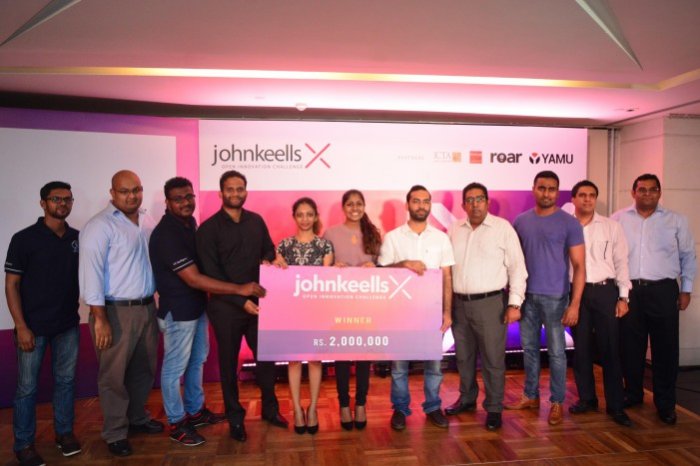 After being active for just 2 years, the JKX startup accelerator programme has helped give rise to some truly remarkable start-up businesses. Here are the winning teams that have emerged so far from 2016 and 2017 and here are a few of their testimonials:
"We were fortunate enough to be selected for the John Keells X Accelerator as an idea stage startup and 6 months later we found ourselves growing fast with paying customers! We have been provided with access to mentors with industry knowledge as well as access to the finance and secretarial services at John Keells Holdings and most of all the office space based out of Crescat Boulevard. Much thanks to Wishanth and his team from JKX for supporting us on our journey." – Nuzhi Meyen – Founder/CEO, HeliosP2P
"JKX is one of the best corporate accelerators for a Sri Lankan startup who wants to grow fast. The programme provides support to overcome the many barriers an early stage startup could face such as finding that early adopter, dealing with clients in a formal way and especially to open up doors for that crucial first meeting! The John Keells name, brand, and accessibility allows any startup to have a strong footprint in the market. Highly recommended to give a shot." Miller Alexander – Founder/CEO, SenzAgro
"John Keells Accelerator programme has given us continuous support to grow our business. We also have access to industry experts who are also our mentors to get their valuable opinion on how best we could achieve our KPIs. We have been able to expand our business within a very short period of time!" – Niduksha Widisinghe – Founder/CEO, Greasemonkey
To learn more and apply, visit: https://johnkeellsx.com/