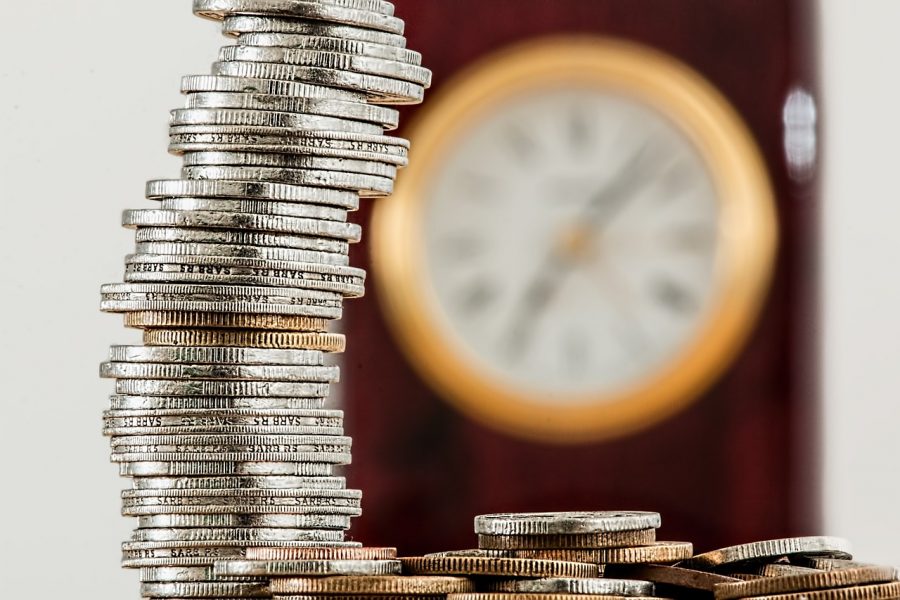 Lately, Sri Lanka has been working on creating a more favourable environment for business. A middle-income emerging market that has Free Trade Agreements with its biggest neighbours, the country is looking to draw in more foreign investment and market itself as a paradise for technologists. This present environment, along with rapid tech adoption, should make for fertile ground for a startup industry. But the very nature of the industry means that whoever creates a startup is basically doing something that has never been done before, and that's doubly difficult in Sri Lanka ‒ a country conservative by nature and averse to risk in business. That frustrates people.
There are, however, increasing incentives for growing a startup in Sri Lanka ‒ the John Keells X challenge seeks to create a launchpad for startups this year and the Janashakthi Appathon is seeking to do the same in a slightly different sector. While opportunities are available, the process can be frustrating because it's all very new and different, and startups inherently don't follow the usual rules of engagement.
With the expectation of a whole new breed of companies emerging from these competitions this year, we've put together some helpful advice drawn from industry leaders both in Sri Lanka and internationally. The advice may seem basic, but a startup with strong foundational principles can grow while maintaining stability. Once you've got your basics right, everything else can be built on top of them. These pointers may put things in perspective for founders and help them weather the chaotic excitement that is the startup industry.
1. Focus on solving a problem
According to Ruwindhu Peiris, Director of SLASSCOM, the intention behind creating a startup is as important as the idea itself. Some people may take to the industry as a lifestyle choice, imagining that it would be a way to get rich quick. But building a startup involves a lot more work than people imagine. You may end up spending ten years of your life in the company, investing blood, sweat, and tears in it, so you really need to choose something that's important to you.
The key to creating a startup is to aim to solve a problem. If there is an issue that most people have and you have an idea that can solve it, then people would pay to have that solution. Successful companies meet the needs of their users, and companies that survive in the long run are continually working to meet these needs.
2. Find your niche…
…and don't try to spread your company over too broad an area. According to the 2016 SLASSCOM report on startups, companies generating revenue within the range of LKR 12M – 150M served less than two sectors, while companies that served three or more sectors generated LKR 0–12M in revenue. Focusing on one vertical helps you channel your resources into creating a better product, which will draw users to you.
To find your focus, look at areas that are new and need work. Kevin Kelly, the founding executive editor of Wired, wrote a book called The Inevitable, about 12 technological forces that will shape the future. The book explains technological trends that Kelly sees as inevitable in the future, and that will greatly change the way we live our lives. Understanding and engaging with things like VR, AI, and embedded technology will make it easier to stay on top of the technological curve. Read books like Kevin Kelly's, to be able to find your focus in an area that will be very important later.
3. Raise money before you need it
Rukman Sivaloganathan, founder of Trekurious, suggests you raise money before you need it. He says that the primary job of a CEO is to raise funds and manage investors. Raising money from a position of strength is always better than rushing around trying to fundraise at the last moment.
Sanjiva Weerawarana, founder of WSO2, says that the only way to get better valuation for your company is if there are multiple investors interested in your startup at the same time. That way, they will fight to own a piece of it. The only way this is possible is to constantly keep an eye on your finances, and make sure you have enough funds to develop your business and your product. Keep focusing on growing and scaling your company, thinking ahead, and creating enough space so you can pivot if necessary, or at least have a cushion for rough times.  
4. Persevere
The startup business is not for the faint of heart. One needs an enormous amount of perseverance to succeed. Sanjiva Weerawarana advises founders to pitch to lots of people. He says there are plenty of people with money who want to meet people with good ideas, so it is important to keep pitching even if investors do not react positively. Sanjiva pitched his company 120 times and only got five investors to say yes.
Perseverance does not mean you need to be hard-headed. You need to listen to good advice, be willing to make changes, and admit when you are wrong. But you also need to keep moving forward, keeping your eye on the bigger picture. That's where perseverance leads to success.
5. Research your market  
Research your market thoroughly before entering it. Each market reacts very differently to a single approach. India, for example, though Sri Lanka's closest neighbour, is still a wholly different ecosystem and requires a very different style of thinking. Networking comes in handy, in these instances. Talking to, and approaching, investors even before entering a market lets you get a handle on what works and what does not. Investors and other founders can lead you in the right direction and introduce you to partners who can help you grow your business.
6. Build the right team
The startup business is a marathon, not a sprint. So build a team that you can work with. Jared Kim, CEO of Forge, advises founders to surround themselves with people they'd want to work with for the next five years or more. Gleb Budman, CEO of Backblaze, likens having a cofounder to getting married. So pick people who can work together, and complement each other's styles of work ‒ it's going to be a long ride. A good team creates a good culture for growth over time, and diversity is the key to creativity.  
7. Be adaptable and fail fast
One of the more popular pieces of advice to founders is "fail fast". Though simplistic, it is an important part of growing fast. The key is in iteration. According to Mark Otero, founder and CEO of KlickNation, you start with a working set of assumptions and test them out in the real world very fast. If it doesn't work out, then your assumptions were wrong and you need to rethink and change your game plan. If you are as aware of your weaknesses as you are of your strengths, you will be better able to create something that will be sustainable.
While tenacity is good, you also need to be smart. If your way isn't working then maybe it needs to be adjusted, and being able to adapt is good business.
Conclusion
The startup industry is fascinating and important because it really is the future of the economy. Startups are responsible for the majority of new jobs created every year; big corporations just don't contribute much anymore to job creation. Of course, there is no one right path, and no single correct way of building a successful company. There are multiple paths to success, just as there are multiple paths to failure, but these basic principles used by founders and CEOs to grow their own companies are a pretty good set of guidelines to keep you on the right track.