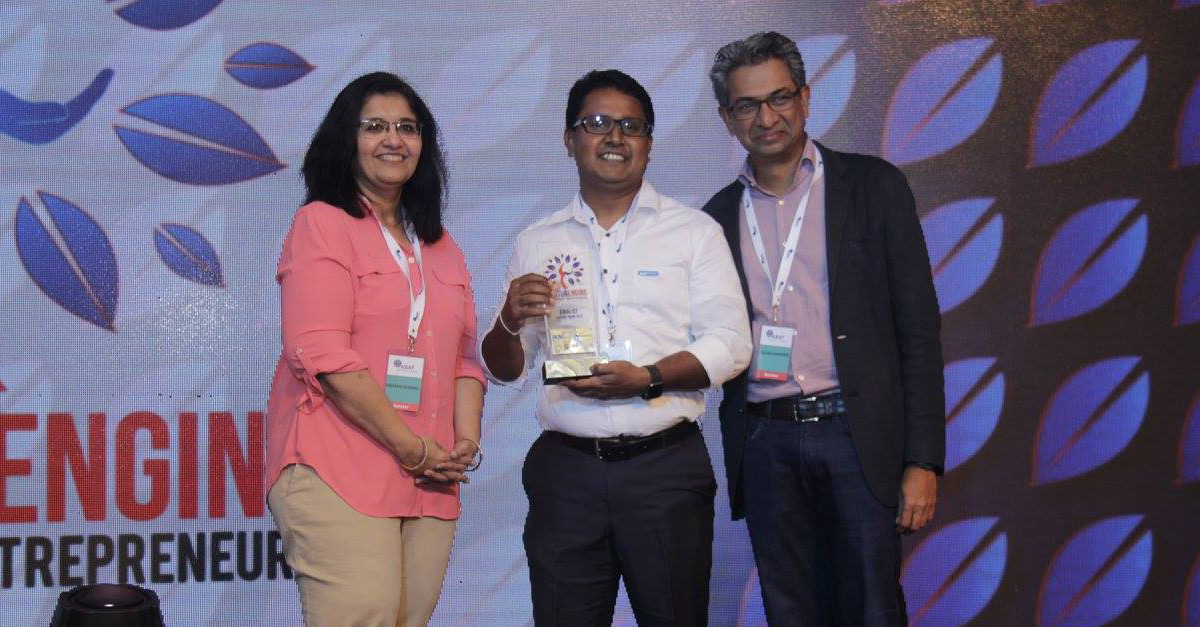 You've probably read about how 50% of all start-ups fail, and all within the period of the first five years. A daunting realisation, sure, but these statistics shouldn't scare you away from exploring all those wonderful little ideas in your mind. They should keep you grounded instead. Let me tell you why.
Sri Lanka is suffering from trade deficit, massive debt, and a lack of economic growth overall. At this crucial juncture, it's time we accept that start-ups are the life and soul of a country's economy. The correlation between start-ups and national development is a well-researched premise. From providing jobs to promoting innovation, entrepreneurs play an important role in helping the nation keep developing.
Funding is one of the main reasons as to why startups fail, among others (to varying degrees). Getting funding in Sri Lanka, especially, is arduous as the country has only just realised the importance of start-ups. There aren't many routes through which to realise all the great ideas we've incubated. A survey of Sri Lankan startups by SLASSCOM revealed that "access to credit is consistently rated by small and medium firms as one of the greatest barriers to doing business in Sri Lanka". A still-debated claim suggests that those with external sources of funding had higher growth rates compared to those funded via internal sources.
In a situation where you don't have a rich aunty who dotes on you incessantly nor a friend with bottomless pits for pockets, to whom would you turn to?
Perhaps your own life savings. To save enough to fund your business for a single year may take you several years. This is usually when people turn to external sources for funding.
It also highlights the semantic difference between "starting" and "establishing" a business.
Stability is a station hard wrought.
Venture Engine
On 1st November 2018, Venture Engine (VE) commenced its annual entrepreneurship programme for the seventh consecutive year, where local entrepreneurs are called to present their early stage businesses or new business ideas and stand a chance to receive a much-needed capital and educational boost. It is the most popular investor-driven startup competition in the country.
Founded in 2012 by BOV Capital and the Indian Angel Network (IAN), VE has since then been a key driver in enabling and empowering local entrepreneurs. What VE does, aside from coaching and helping polish up new business ventures in becoming investor-ready, is providing a platform for budding Sri Lankan entrepreneurs to build and scale their businesses, and enter the radar of investors within the region and beyond.
Along with Indian VC fund – Aavishkaar, VE introduced a new award category in 2016 to recognise for-profit startups with positive social and environmental impacts. Last year's award went out to Igniterspace.
How it works
VE calls for business plans before the programme begins, usually between 4-6 weeks. If you've got a new business idea or an existing business, and you're over 18 years of age, you're eligible to join the programme. Plans will be shortlisted to be pitched to a panel of investors. The 2-5 minute pitch will be followed by a round of Q&A with the panel. The number of plans you pitch is not limited.
The best plans will then be shortlisted and move on to the following rounds of screening and workshop sessions for selection and grooming as Sri Lanka's top fundable new ventures.
Workshops
During the filtering process, up to five workshops will be held in conjunction with mentoring sessions to help you improve your business plan for the following rounds of pitching.
The finale is where the top fundable startups pitch to a panel of leading international and local investors. There is no limit to the number of businesses which get through to the finals either. Three business plans will receive the main prizes – but here's the best part.
During the preparation and presentation periods, all entrepreneurs in the finale have the freedom to connect with and persuade potential investors to invest in their startup, regardless of whether they are selected or not within the top 3 winner categories. Finalists will be given media coverage through the programme.
Who's eligible?
If you're 18 years or older and are the owner of an existing business or an idea for a business (accompanied with a plan), then you are eligible to apply. Provided that your startup is innovative and has the potential to scale, startups from any sector (tech and non-tech) can submit their business plan.
How to apply
The deadline is 10th December 2018. To apply, visit Venture Engine and fill in the online form.
Further details regarding the application are available on the website.
So, go ahead. Take that wonderful little idea of yours and pump some cash into it.