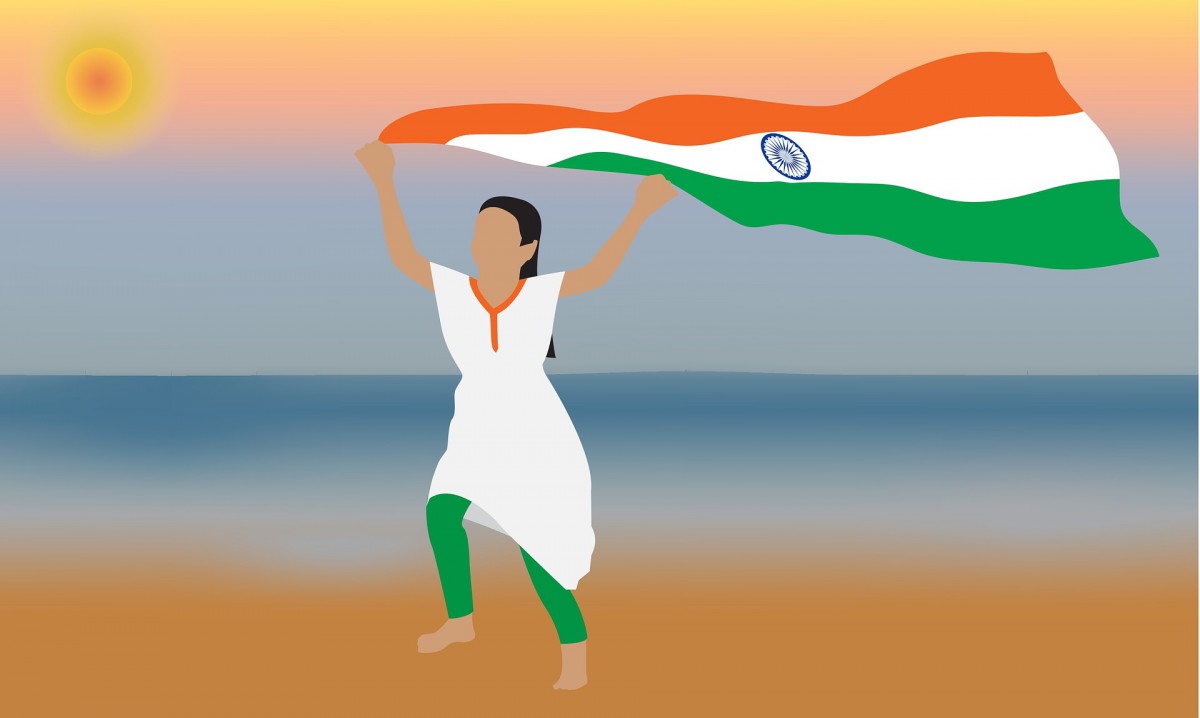 India has established itself as a hub for outsourcing information technology services. However, of late, an interest has peaked in both local and foreign investment in Indian startups, as the rallying call has been made by their Government, causing disruption in all their major industries.
A case in point, the mobile payments startup, Mobikwi, is looking to raise around USD 100 to USD 150 million in a move which would raise its value to USD 1 billion and help outrival competitors such as Paytm. Lesser known entities, such as health tech startups, are following suit, with Lybrate recently raising USD 3 million, which is an astronomical figure, given that it is still at an MVP stage.
With these colossal investments, Sri Lanka's own IT workforce may consider India as a potential place for new employment. However, as India has a population of over 1 billion, competition for resources is fierce, and if at all it was interested in swallowing Sri Lanka's startup scene, it would have already happened.
With this continued surge of interest in investing in Indian companies, it raises the question of whether all is sparkles and champagne as it seems, or if the push to make a silicon valley replicant in India is simply a misguided venture of US and European investors.
India's Startup Problems
While startups failing is nothing out of the ordinary in any ecosystem (around 90% of startups fail in the US), most of India's startups rake in millions of dollars in investments. Yet, most of their promising startups have been liquidated in a year.
One of the key problems continuing to plague Indian startups is that they are not given the reality check that foreign investors would apply to their own ecosystems. The promise of funding keeps startups going, but they are poorly managed and have no long-term goals in place. It's easy to think that with a growing population of 1.3 billion people, you have access to a seemingly never-ending customer base, but such a large population also makes competition incredibly fierce.
Most Indian startups begin optimistically with the funding and the honeymoon period, but this  is followed by stuttering growth, resulting in heavy losses and the inevitable liquidation of the venture.
While investors keep throwing cash at Indian startups, hoping that they'll see a great return on investment by a perceived law of population metrics, this is simply a false truth and is responsible for causing India's startup ecosystem to be a have or have-not culture. It is not quite toxic investment, but Indian startups are perhaps lured into creating an identity that tries to replicate Silicon Valley, instead of staying true its cultural roots, and above all, working towards bringing a change to the people of India.
Should Sri Lanka be worried?
The main cause for concern lies in the fact that all these investors, while focusing heavily on India, could overlook startups in Sri Lanka with potentially more innovative products, resulting in stunted growth for our own ecosystem. Ultimately, where Sri Lanka's startup economy heads is dependent on how we manage our own ecosystem, rather than on being overly anxious about what is happening in India.
Unlike a small market nation like Singapore, which constantly ranks as one of the best global startup ecosystems, India's startups don't have to worry about finding a global customer base to find steady growth. Thus, competition wise, India poses no immediately recognisable threat to Sri Lankan startups, as the two cater to different markets.
The potential of Sri Lankans seeking employment in India is also, at present, a non-issue. The overall workforce in India is expected to hit 900 million by 2020, thus there will be a diverse talent pool at their own doorstep for startups to choose from, in order to fulfil the varying roles required (Devs, Designers, BAs, QAs etc). Considering this, a Sri Lankan applicant would have to be particularly outstanding so as to be chosen over a local applicant.
We had a chat with Sri Lankan business analyst, Mayun Kaluthantri, on whether our workforce can compete with that of India:
Bangalore has been dubbed the Silicon Valley of Asia, and Indian labour being infamously low cost, there's the potential of them overshadowing us as they always tend to do, unless our talent offers more value. [Our talent pool] needs to be highlighted through more events like the recent Disrupt Asia, accelerator programs, mentor programs, [as well as] other platforms and infrastructure that will highlight the local startup culture.

There is also the lack of connection between the business world and corporate world. I personally know some really smart engineers from the University of Moratuwa, who are held back because they haven't found their [match] in terms of business and finances, to get their startup off the ground.
Lifestyle can be a factor in any decision to move overseas for employment, and in India's case, it doesn't necessarily offer a high standard of living. In contrast, Singapore ranked as one of the best in Asia in terms of standard of living for Sri Lankan IT workers.
This means that the negative impact that Sri Lanka's startup ecosystem may face as a result of the Indian startup culture, is minimal for now. The only foreseeable issue is the risk of Indian startups buying out innovative Sri Lankan startups, and consuming them as part of its own ecosystem.
In Conclusion
Sri Lanka's startup ecosystem, which was valued at USD 32 million, is a dot on the map, when around USD 4 billion is being pushed into India's startup ecosystem annually. India has major issues to resolve in its own startup culture, before it even decides to buy out any neighbouring ecosystems. With a 72% failure rate of pedigreed startups, the idea of India being an El Dorado is quite far-fetched.
While we may face a threat of large Indian companies trying to take over our space, this seems unlikely at the moment.
Kaluthantri reiterated that India, too, had gaps in its own ecosystem to fill, as did Sri Lanka:
The Fintech scene and de-monetisation efforts of India are interesting, because Sri Lanka is similarly far behind (barely 5% of our transactions are electronic), and there's a lot of potential for disruption from startups here, if they can get around the aged legislation and CBSL.

Basically what Sri Lanka needs to do is the first plot of The Avengers. We need to signal to the rest of the world that our startup scene is a force to be reckoned with, which will, in turn, attract smart investors, partners, talent hunters, [as well as] some healthy competition.
Kaluthantri added that we must also look at exploring joint ventures without necessarily alienating our ecosystems:
The concept of collaboration between India and Sri Lanka in the startup scene has not been explored anywhere. There is so much potential here, where Sri Lanka could be an offshoring hub for India. We do have a workforce that is proficient in English, as well as one of the most educated white-collar workforces in South Asia, and like I mentioned earlier, we do make a great test market.
Venture capitalists and angel investors are throwing large sums of money at India, in hopes of striking gold, as the country pushes towards increased digitisation. The growing likelihood is that all this investment could accumulate, creating a toxic startup ecosystem if not closely monitored. This could serve as an opportunity for Sri Lanka to learn the consequences of "freely" accepting investment without putting together a plan for success. At the same time, it affords us the chance to participate in potential collaborative efforts with our neighbours.