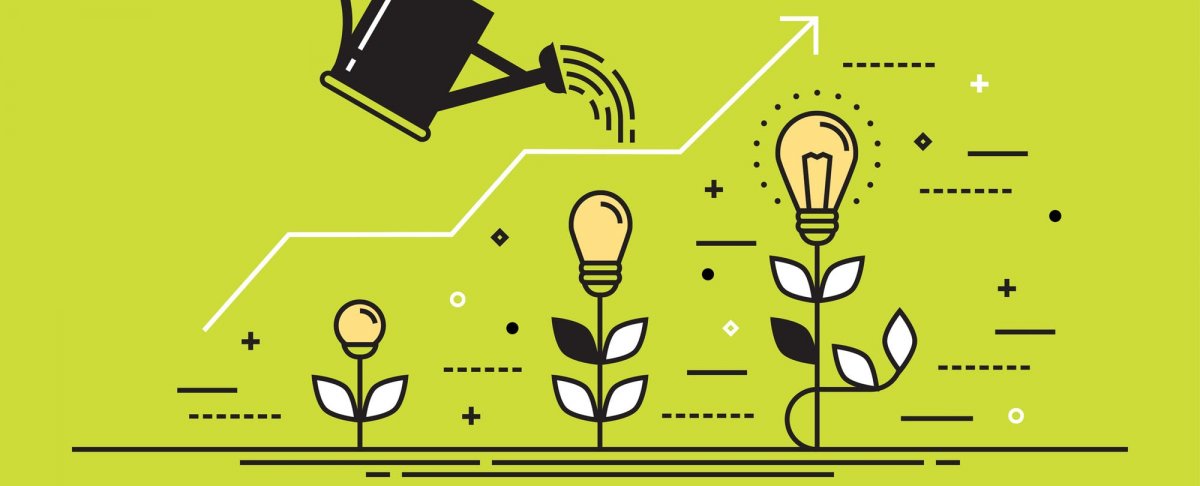 It's August, which means we have now truly passed the halfway mark for 2017. As the end of the year gets closer, the newest offshoots emerging from Sri Lanka's startup ecosystem are getting much more diverse and interesting.
This month, we have a startup looking to revolutionise the way we make our payments, another that aims to bring out the best ruggerite in us, a kid's makerspace that hopes to create the next line of tech geniuses, and an app development startup that wants to build tailor-made solutions for its clients.
DirectPay
The demand for cashless transactions is increasing, and Sri Lanka is still on the search for a solution. That's where startups like DirectPay come in, as they look to disrupt the scene by introducing a solution for cashless transactions.
DirectPay plans on utilising QR codes in an array of ways, which include displaying a QR code at the merchant's counter, on the receipt you receive from a POS machine, and even on table tops. It also plans on having bill splitting and tips.
Even though the choice of having a QR code on a paper receipt may go against a fully paperless form of payment, it's still a convenient option, given that some of the other alternatives can be costlier. There is no mention of transaction fees, so whether a transaction is potentially going to be more expensive through DirectPay or not is still a question mark for now.
The ability to walk into a restaurant or shop and not having to carry cash or even cards basically means you don't even require a wallet anymore. While integrating this technology and creating the infrastructure to prospectively handle millions of simultaneous transactions is a huge task, the potential here is enormous.
The Rugby School
Sri Lankans love their rugby. Rugby is arguably up there with cricket when it comes to the sport's popularity among its fans here. That's why The Rugby School aims to bring rugby to kids who are interested in the sport or want to improve themselves outside the coaching they receive at school.
The Rugby School has a coaching team of four individuals with two additional interns, to ensure that they have the highest possible coach to student ratio, which at present is 1 to 5. This allows for a more personalised and focused training regime. They also host classes to teach kids about the ins and outs of the game, and help improve not just their physical skills, but also their awareness and IQ when they take to the field.
The technology here isn't anything revolutionary. The Rugby School is at present mostly utilising Facebook to bring awareness to their startup. However, with more backing, it would be able to further utilise the advancements in sports tech to potentially bring a new kind of training experience to the many budding ruggerites in Sri Lanka.
Igniter Space
While your kids staring all day at a smartphone is definitely a concern, it's also important that they are exposed to the many fascinating and creative elements of technology. This is where Igniter Space comes into the picture.
The makerspace startup teaches kids about electronics, computer programming, mechanics, and robotics, by pushing them into situations where they need to use technology productively to solve problems and work in groups to come up with solutions, rather than just for aimless entertainment.
The startup caters to children between the ages of five and fifteen. They are presently located in Narahenpita, Gampaha, Negombo, and Moratuwa. Further expansion would provide kids from all parts of the island with the opportunity to learn tech in an environment that's looking to challenge them, rather than mindlessly feed them.
It's important that we create a strong startup ecosystem by encouraging present startups to push ahead, but we also need to make sure we provide the tools and the platform for the next generation of tech gurus, who may well make, create, and innovate the next major disruption, not just in Sri Lanka, but globally as well.
Tekhinno
It does take a couple of tries before you can quite pronounce their name correctly, but their unusual name is not the only interesting thing about this startup. Tekhinno aims to develop focused solutions for consumers.
Tekhinno apps solutions include the myglukose app that helps in the prevention and control of diabetes. The app allows users to record metrics such as their glucose intake, weight, exercise, medications, and food intake. Utilising all this data, the app can then provide insights, as well as prompts and notifications, to ensure that you maintain a healthy diet and overall regimen.
App development is nothing new and it's also an incredibly challenging field, therefore startups like this can quickly fade away, so Tekhinno will have to plot their course carefully to ensure long term survival. However, by taking a consumer focused approach and building healthtech apps such as myglukose, they definitely have the chance to build a base of unique apps that will not just assist clients, but also aid in important issues like diabetes prevention and monitoring.
In Conclusion
The potential of not having to carry around a wallet is absolutely intriguing, and if DirectPay can help us achieve this much-awaited eventuality, it would become more than just a startup in no time. EdTech startups like The Rugby School and Igniter Space have the potential of being instrumental in educating and inspiring younger generations, indicating that the startup space is growing beyond merely creating products. It's also great to see development startups such as Tekhinno building apps for the healthtech space, where there is still a great void to fill.
This month has shown us that Sri Lanka is on the cusp of a digital revolution, therefore we need to make sure we support our startups so they can achieve their intended outcomes.
Featured image courtesy edsurge.com