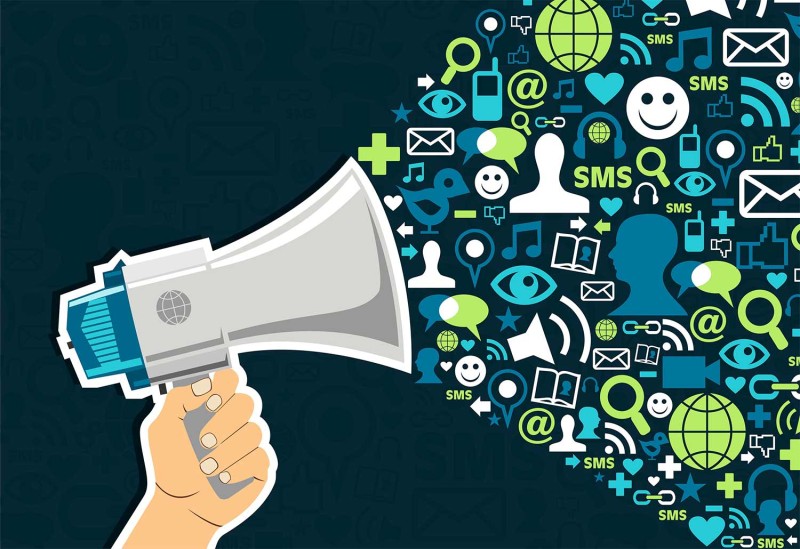 The startup scene in Asia is exploding, and the same can be said for the Sri Lankan startup scene. February saw a brand new crowdfunding platform being launched, and even more startups popping up on our radar, while the ones that have been around for a while keep rolling out new features and reaching more new ground.
Here's a list of startups we handpicked for the month of February. Some have been around for some time, while others are just starting out ‒ either way, they are all an integral part of the Sri Lankan startup ecosystem.
Emojot
Emojot specialises in real time analysis of customer/client perceptions via an engagement platform. And it's okay if you didn't understand a word of that, let's break it down.
Emojot is a Sri Lankan startup that's been around since 2014 ‒ not exactly something fresh out the oven ‒ but, what they are doing can be described as both innovative and futuristic. The crux of Emojot lies in capturing customer/viewer/end-user perceptions through emojis. Now if you've been following the UI/UX development branches of Facebook, you might be aware that even they are moving in the same direction.
Founded in 2014 by Shahani Markus, Manjula Dissanayake, Andun S. L. Gunewardena and Sachintha Rajith, the standard functionality of Emojot revolves around people using Emojot mobile to express their emotions to a company/event organiser. This in turn works as a two way communication channel for both ends as it's real time and statistics are made available in a context specific manner. This was demonstrated when Emojot participated in the Top 3 Event Technologies tech-talk in Australia last year.
So what of their competition? The good old survey applications can't hold much against Emojot it seems, as a survey is limited by its static nature and is incapable of capturing on-going emotion shifts in the audience. Emojot recently joined hands with Sri Lankan online platform #HAPPYSRILANKANS in an effort to raise emotional awareness within their services.
The concept of 'emoji' is now starting to tie itself with communication as a whole ‒ after all, emojis are starting to earn a reputation as one of the fastest growing languages online.
Kaawo
A project that came into being last year with the recently concluded series of Code4Good hackathons, Kaawo (now in private-beta) has an interesting take on crowdsourcing ‒ an oft-used phrase nowadays with regards to startups. But Kaawo uses crowdsourcing for storytelling.
Forged out of a joint collaboration between Vimukthi Liyanage, Githanjana Ishara and Shameera Weerasinghe, Kaawo is all about getting the users of the app involved in an ongoing story to which anyone can contribute. Dubbed as a platform where multiple writers collaborate on a single story. Kaawo also partook in the IBM 4YFN London Demo Day.
One potential downside we see here is the fact that anyone and everyone can contribute to an ongoing story, which leaves the doors wide open for vandalism and spamming. But on the same note, an app like Kaawo could come in pretty handy in reporting live events where the reader can simultaneously access input and feedback from multiple sources.
You can go to their homepage to get yourself an invite to try the app.
Onsbay
Onsbay is a good place to start if you're looking for a place to get a haircut, or your lawn mowed. Get the picture? It's equally useful for people who are offering services like the above but are having trouble reaching their target audiences. The services they have on offer are categorised into four larger groups: Home Related, Personal, Event Specific and Rental.
Onsbay can be accessed through a nifty mobile app which is available on Apple, Android and Windows.
Signing in and setting up is simple enough, especially with the integrated login option which allows you to use an existing Facebook/Gmail account to connect with OnSbay. The app uses geo-location and analytics to further enhance the user experience with suggestions.
Another somewhat interesting aspect of this app is how anyone can use it to generate income on the side. Aimed at empowering small service providers throughout the country, Onsbay allows said service providers to reach out to a larger audience while allowing clients to seek out the services they want from the comfort of their smartphone.
We did however feel that the mobile interface could use a bit of tweaking. Although it's clean and simple, more than 50% of screen space is left untouched in the home screen ‒ which in turn makes the navigation buttons rather inaccessible due to size constraints.
Crowdisland
A startup in itself that's looking to 'energise the startup ecosystem', Crowdisland is an online platform that will allow startups to access funders and help investors find promising startups that they can invest in. If you're at all familiar with the concept of Kickstarter, Crowdisland isn't far from that in terms of functionality and the intended end-result.
Founded in a collaboration between Jeevan Gnanam, Nathan Sivaganathan and York Street Partners, Crowdisland aims at facilitating at least Rs. 100 million in the first phase, according to CEO Shehan Ramanayake.
Do keep in mind that they use a filtering system when registering members ‒ a security measure if anything, to deem if the startups and/or investors are genuine.
It's a neat concept, you've got to give them that, but we feel that their one big shortcoming is in the design and execution of the website. The design is cluttered and the way it's laid out you spend more time scrolling and looking for information instead of reading.
And forget browsing Crowdisland if you're on a mobile and have data restraints. The high resolution images used in the tiles and the landing page make it feel as if you're waiting forever for it to load. Despite all this however, we do realise that it's still in the early days and are hoping to see these minor glitches fixed soon.
EventBox
Entering the scene late last year, EventBox is a local startup that aims to provide an e-ticketing platform with a polished back-end, and apps on both Android and Apple App Stores. EventBox hosts a bunch of features that makes way to easier online sales, secure admissions to events, and availability of sales data, all in real-time.
It is an ideal tool for event organisers, with its secure e-commerce platforms and well thought out email and SMS based delivery of tickets to customers. The mobile app allows for monitoring of all ticket-related data, plus doubles as a ticket verification device.
Event management systems are all the rage in developed markets, and make life easy for anyone who is looking to organise/manage an event.
And that concludes our roundup of startups for the month of February ‒ know of any cool startups that you would like featured in here? Give us a shout in the comments section below.
Cover image credit: creativedigest.co.uk