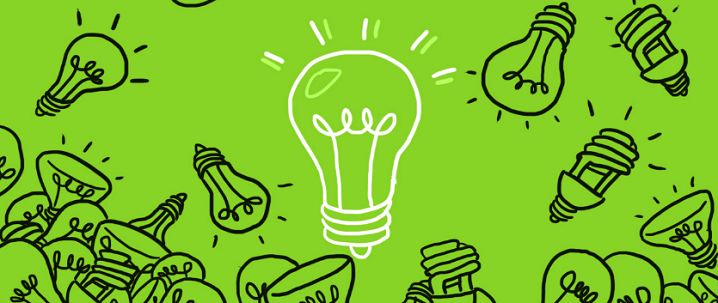 This month's bundle features startups that are so new, they've barely launched in some cases. Taxi- and ride-hailing startups are still popular this year despite the industry nearing saturation. Insurance startups, however, are the new kids on the block. The insurance industry is pretty big in Sri Lanka, but has been following the same delivery model for decades, so there are a few companies looking to change things up. E-commerce, as always, remains a strong attraction for startups in Sri Lanka, though a startup targeting universities is looking to tap into an untouched market.  
Save Your Monkey
Despite its unfortunate name, Save Your Monkey is not an environmental startup trying to get you to adopt a monkey, but rather an insurance startup that helps you trawl through the myriad insurance policies available online and pick the one that best suits you. The platform lists insurance quotations from a variety of providers, and allows you to compare them to each other. Once you choose your policy, Save Your Monkey (SYM) ships your documents to you within 11 working days depending on how long the provider takes to process the application. Payments can be made online through credit or debit cards. The entire process is geared to help you save your mon(k)ey (We wish we knew who came up with that one). SYM has partnered with a number of the top insurance companies on the island, so you should have plenty of choices.
SYM will also offer additional services besides insurance comparisons, having partnered with several automobile service providing companies. They have an app under development which would allow you to request roadside assistance, such as towing, tires, repairs, and servicing, through the click of a button. We can see that becoming popular.
Bundlhub
Bundlhub is an interesting take on getting things online. Unlike eBay, for example, where you straight up purchase new or used stuff, Bundlhub is a peer-to-peer exchange platform, where you can swap one item for another. You've got three options on the Bundlhub platform: you can put an item up for others to bid on, swap it, or give it away for free. All users have to do is log on, post a picture of the item, and decide how they want it to be exchanged. Items will be shipped to the buyer.
Bundlhub ostensibly wants to reduce the amount of waste and clutter people have by giving it to someone who needs it. They believe that it can be a way for traders to get rid of dead stock on their shelves, and for people to make room for things that are more important for them. They work on the principle that "One man's trash is another person's treasure."
Bundlhub is co-located in New York and Colombo, and will be officially launching in Sri Lanka on the March 16.
Jumpin
It may seem that Colombo is already pretty saturated when it comes to taxi companies, but Jumpin seems to think there is space for one more. Jumpin is a "live taxi" booking app that links passengers and drivers through Google Maps. The service is pretty much like any other app-based taxi service in Sri Lanka ‒ you open the app when you need a ride and simply request a vehicle. You also get to book a vehicle and driver in advance, using their rental packages. One thing that does differentiate Jumpin from the others is the ability to choose your own driver based on the ratings that drivers get.
Their website looks a bit dodgy because of all the stock photos they use, but their Facebook page looks more legitimate.
Gradchat
Gradchat aims to tackle a niche that not many companies have thought to focus on. The service seeks to streamline communication between alumni, university administration, and current students. A sort of Yammer, but for educational institutions. Gradchat wants to move away from the email-based communication between alumni and universities, towards one more engaged and collaborative.
Users communicate through quick, short messages on a private network. Chat groups can be created with groups of friends, and around clubs and societies, or users could converse one-on-one. The app allows for direct calling through the service, or for engaging in forum discussions. Users could also see a live feed of administration- or alumni-created events, and voice opinions and engage in discourse on matters that concern their alma mater. Job feeds posted by alumni are also accessible by students in the institute. Gradchat also streamlines the ways the alumni can support their university financially. Users can donate money straight through the app.
The service works through a subscription model, where the institutes pay an annual fee to use the service. Gradchat is currently raising funds through the crowdfunding platform, crowdisland.lk.
Conclusion
Of the startups listed here, Bundlhub has the most interesting premise, but perhaps the most difficult execution. How would one decide whether a swap would be even with both parties receiving equal value, and how would you even resolve a dispute, should one arise? If they build themselves a niche in a collectors market, they might have a chance, or else will have to fall back on bidding or outright sales. SYM on the other hand, will make getting insurance so much easier, if they can actually work around insurance brokers, but Jumpin has an uphill climb against established taxi companies. Gradchat, though, is working in new territory, so their success depends a lot on how they adapt themselves around university needs. Either way, it is a good thing to see startups taking gambles.
Featured image courtesy techstars.com
---
Brought to you by Dialog