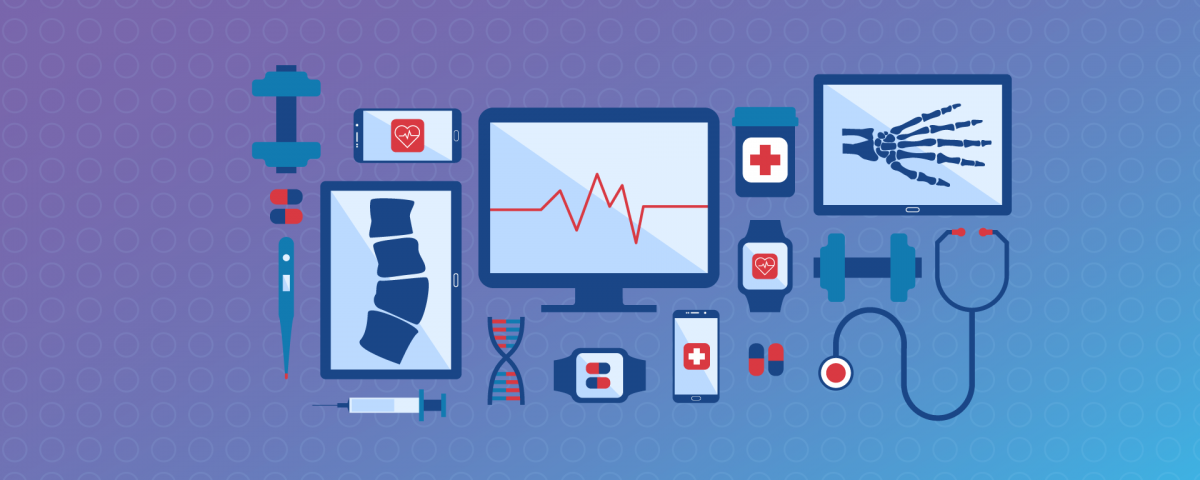 While the first half of 2017 brought us some new and exciting startups, these past couple of months have shown us that Sri Lankans are now diversifying into new industries.
This month, we have four very different startups that deal with industries that have had little exposure in Sri Lanka. We have an app developer that builds big data apps focusing on a family dynamic, a telehealth app, a startup that's built a cricket fanatic's dream sensor, and an app looking to put some fun into creating your company's wiki.
Olivescript
Olivescript is a development agency that has a diverse portfolio of projects to their name. While app development agencies are a plenty, Olivescript has some interesting projects that have scope for growth.
The primary product is Clardia, a health tech app, and winner of the recently concluded Hemas Slingshot startup battle. Clardia analyses patient data to provide disease predictions. It may not be advanced AI, but the app performs deep data analysis to provide key health indicators for your whole family. Think of it as a sort of ancestry.com for your family's health history. Perhaps somewhere down the line you could use Clardia to find out which family members are responsible for your stunted growth.
The other app they have is KIN, which is another family data-oriented app. You can share events, to-do's, shopping items, etc. to make your family a cohesive digital unit. This could be valuable for younger families, and, we imagine, most of the to-do tasks aimed at kids will be about chores and homework.
Both these apps have scope for growth, and Olivescript probably just needs to push to have expansive usage amongst their target demographics. Family-based data apps when done right can be very valuable, but like with any major data sharing app, Olivescript's success will largely depend on how secure all the information will be, especially those related to a family's health.
oDoc
If you have not heard of the term telehealth, in a nutshell, it's a category of Health Tech. oDoc is looking to remove the need to visit a doctor and instead use video conference technology to bring the doctor to you. By utilising telehealth, there is a strong potential to reduce queues at hospitals, as patients may no longer have to travel to see the doctor in person when all that's needed is some panadol or cough drops.
oDoc has a  three-step process to its system: first, the patient selects a doctor, then proceeds to enter notes such as the ailments they have, and once they confirm their request, the doctor is ready to see the patient. The second step is where video conferencing is utilised, as the doctor calls the patients and proceeds with a consultation. The final step allows the patient to rate their experience, receive their e-prescription, and have their payment made automatically without the hassle of dealing with cash.
While we were unable to use the app (none of us needed a consultation), on observing the site, we noted that the key to its growth could be how well they present themselves to the non-English speaking populace. Telehealth's main benefit comes from how it brings healthcare services to those in remote areas, and with the likelihood that Sinhala or Tamil will be the primary language used in these areas, having the app accessible to non-English readers will be vital if it is to be accessible to all Sri Lankans.
Hybriteq
Hybriteq isn't a sole product, but instead defines itself as a tech-conglomerate that primarily focuses on sports tech, security tech, home, and industrial automation and application development.
Their primary product at present is the Stroke Master 1.0, a sensor that is perhaps the dream of cricket fans, especially batsmen. The device can measure the power of the batsman's stroke, bat speed, and timing analysis along, with several other metrics any budding batsman (or even superstars) would love to have. While sensors in sports aren't a totally new thing, cricket bats have not used sensor technology until very recently at tournaments such as the ICC Champions Trophy.
Sports tech is a large and growing industry, and while the Hybriteq portfolio is small at present, the potential to tap into not just Sri Lanka's sports market, but a global market that's increasingly on the lookout for ways to display big data in sports should give Hybriteq room to grow. Perhaps making sports tech their bread and butter first may be the way to go before they do diversify, given the scope that sports tech offers.
Maturify
Wikis or content management systems are vital for any business, whether they are in the techsphere or not. Maturify aims to bring a new level of interactivity by introducing gamification and social interaction into content creation. For anyone unfamiliar with gamification, it's an increasingly popular method of bringing game elements, such as points and leaderboards, into our workplace apps.
Signing up is quite easy: you provide your email and other basic credentials, verify your account, and you're in. If you registered under a public email address e.g. [email protected], you're directed towards a test domain. Here, you can play around with the system and learn it before you go ahead with it, perhaps with your team.
The app is definitely feature-rich, although for someone non-technical, it can be a bit overwhelming and the terminology used does create for a steeper learning curve. The other concern was that the site is not currently SSL enabled. However, there is certainly promise to the app, and given that there is no real competition at present, it's definitely a market that Maturify can control as they currently have the likes of 99x Technologies as a client.
Conclusion
This month proved that Sri Lankans are continually diversifying, and it's creating an exciting environment by pushing other startups and those thinking about their own startup to innovate new ideas into our ecosystem. While ultimately the life of these startups will depend on how they are marketed and adapted, it's great to see some fresh ideas brewing in industries that Sri Lankans have perhaps not had the means of entering previously.
Featured image courtesy samsung.com