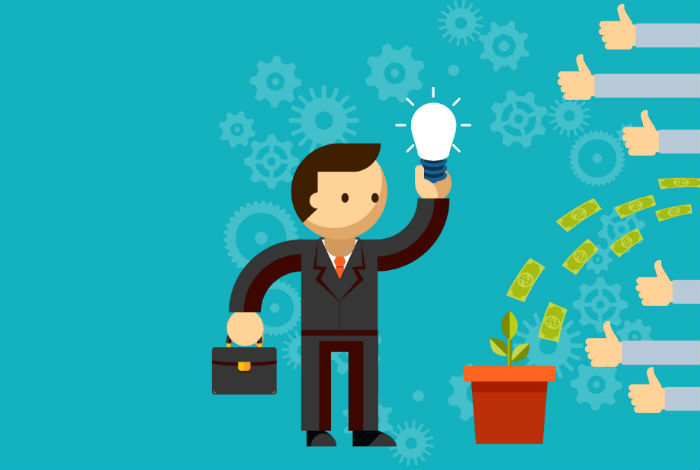 Startups in Sri Lanka are getting more diverse, expanding into fields beyond finance, and moving into IoT, virtual reality, health, and education. This new risk-taking attitude is good for the industry, helping it break new ground and solve new problems. This month's startup bundle features some great startups working in content collaboration, augmented reality, and education.
Mogo Solutions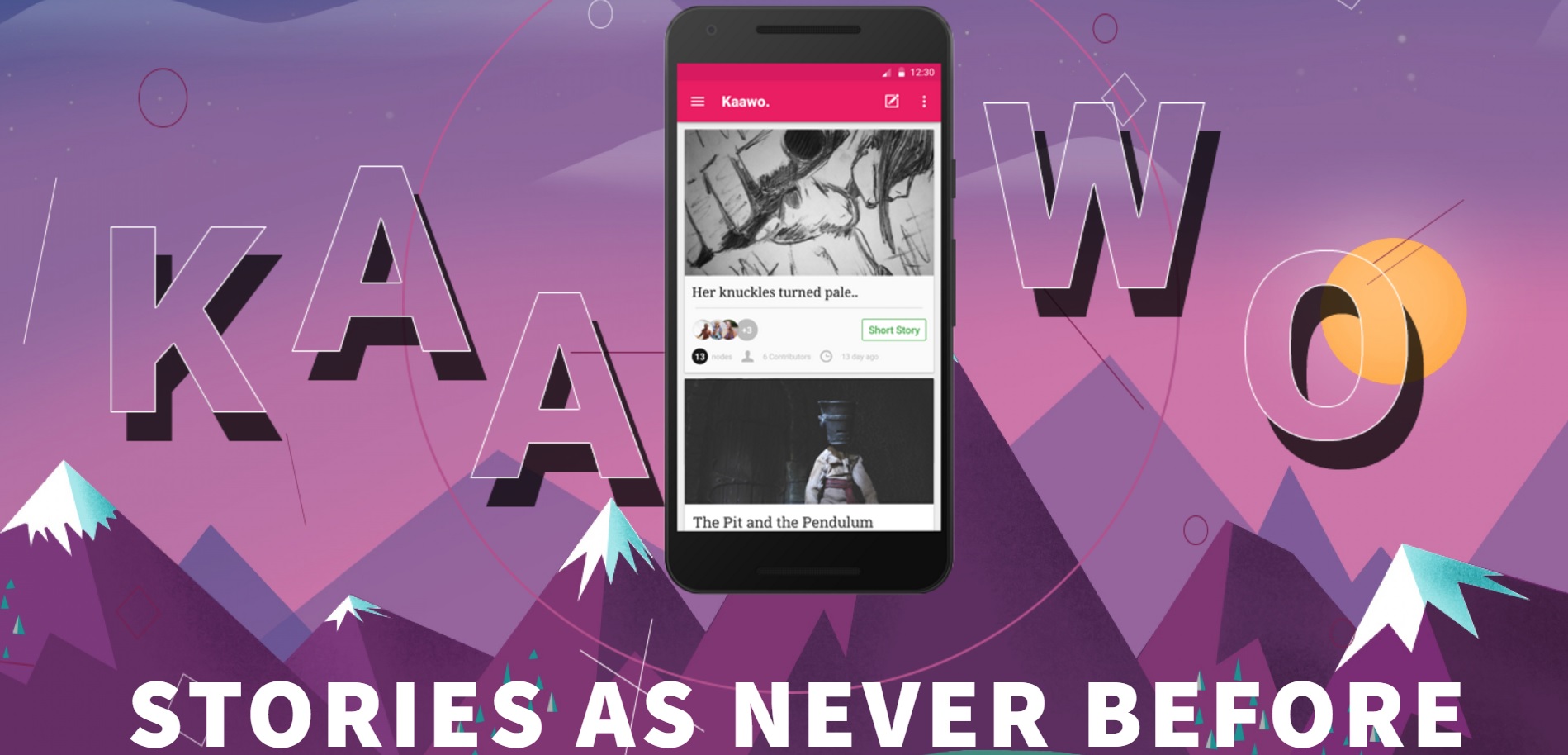 Mogo Solutions is not among the newest kids on the block, having been around for five years, but they are certainly one of the most prolific. It's like they just can't stop creating things. Since they began their company, their staff of 15 has worked on over 70 projects all over the world as well as created their own series of apps and services. Their Mogo Reader, for example, is a news reading app that you can customise to show you content based on your own topics of interests. Tech Guru, a news app, lets users stay in touch with tech news in Sinhalese.
Their latest offering, which is still in beta, is called Kaawo. Kaawo is a collaborative storytelling platform that multiple participants can use to work on a single project. You can use it to write news or for something more creative and then share it around the world. The app is still being worked on, but it may provide an interesting new way to collaboratively create content. Kaawo was also selected for the finals of Global Mobile Innovators Tournament earlier this year, and you can request an invite through their website.
Siplo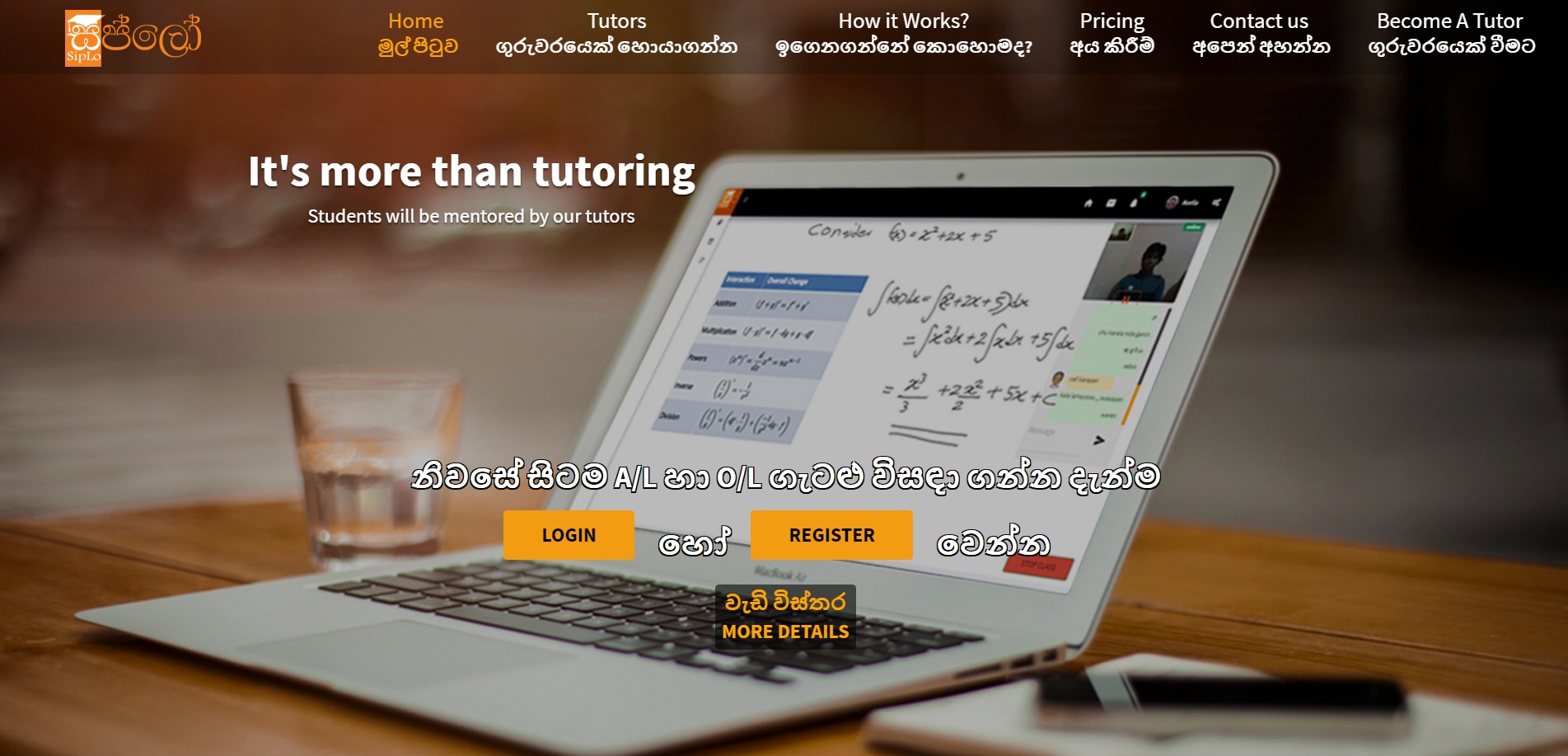 Siplo is an interesting concept. Their focus is not on the conventional areas that tech startups usually cluster around, but instead, looks at the education and tutoring sector. Sri Lanka has a huge industry based around tutoring, and Siplo is looking into switching things up in a big way. Rather that the traditional halls crowded with students, the startup is taking tutoring online. Students register on the platform and select a tutor based on what they want to study. Once a session is confirmed, it's conducted in a virtual classroom.
The website is bilingual, which is good, but text is in English and Sinhalese simultaneously, which can be a bit strange. Signing up is free, and classes can be scheduled any time of the day or night. The pricing model is affordable as well, with the classes starting off at LKR 350 per hour. Short discussions, for answering questions and such, cost LKR 7 a minute. Siplo appears to be made with budgets in mind, with even their online lessons being light on the data consumption (
LiveRoom
LiveRoom is an augmented reality startup that is using its technology for advertising and marketing, which is more interesting than your more usual methods of advertising. Merchants can create their "LiveRoom", and send pictures of the product to the company who will then create 3D models of it. People interested in buying the product can download the free app, scan a QR code for the product, and then, using their device's camera and screen, virtually place their product anywhere in the room and see how it looks. It basically helps you "try before you buy", but virtually. The concept is a interesting one, and is likely to be the future of product sales on the internet, especially since VR is growing so fast.
LiveRoom integrates with e-commerce platforms, is scalable, and provides business analytics for all the products on its site. But most importantly, it seems fun.
Layup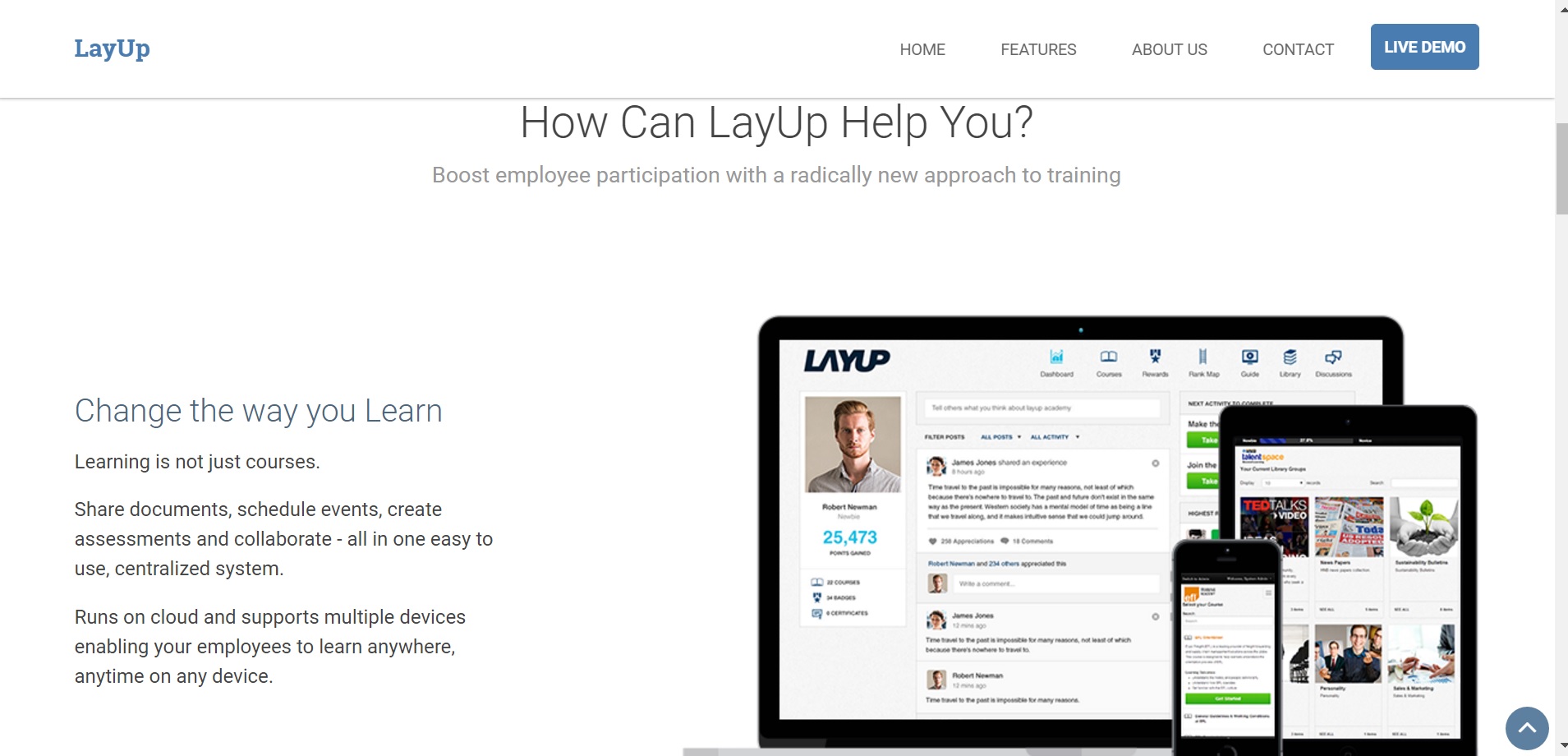 Layup was created in 2014 to be a better way to train people online. They use an approach they called "Engaged Education Methodology", which they say increases participation and retention. The platform is gamified, so users going through the activities accrue points in the system, as a sort of social currency. Completing challenges or exercises within specified criteria earns the user badges and certificates, and the top learners gain visibility within the ranking system.
Layup is largely focused on training within companies, and has pulled in a number of big names like HNB, MAS Holdings, and Expolanka. They currently have over 15,000 users globally and have pulled in more than USD 1 million in signed contracts. They were also picked as the best Sri Lankan startup this year by Seedstars World, a global seed-stage startup competition.
The platform runs on the cloud and supports access from multiple devices, making it easier for employees to use the platform at any time.
The formal education sector is one that needs a lot of change since it's built on models created during the industrial revolution, and has barely seen any changes since then. It's good to see companies working on turning things around, especially in Sri Lanka where the whole education system gets to be a thing of contention.
There are also several startup competitions, challenges, and hackathons happening in the next few months, which will be fertile ground for a whole new breed of companies breaking ground in the Sri Lankan startup industry.
Featured Image: http://timviectot.vn/