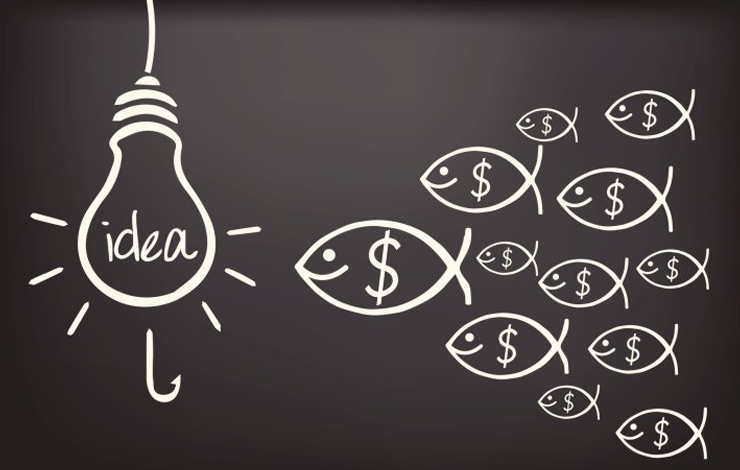 Having a brilliant idea and an MVP is often not enough to start up a company. You're going to need a good tech team, upgraded hardware, a marketing budget, and a whole lot of luck. You'll have to develop the product, convert customers, fix any issues that may, and will, arise, and perhaps start the entire process all over again if you hit a dead end. You can bootstrap as long as you can, but in the end, you're going to need that money to grow the company further. That's where investment comes in. If your idea is well thought out, your business plan is solid, and you seem like a dependable person, the chances are good that you could raise a round of funding to develop your startup. But first, you're going to need to find these investors.
The startup scene in Sri Lanka has been growing over the last few years, but it still will take a while for the culture to grow to a point that it is acceptable and positive to work in a startup; and perhaps more importantly, to fund a startup. Sri Lanka is not overflowing with venture investment, but the good news is there are some very forward-thinking individuals and organisations involved in funding startups. They are pretty open to good ideas, so we've listed them out as a number of good opportunities for startups looking to get funded.
Funding Platforms
Crowdisland
Crowdisland is Sri Lanka's first equity crowdfunding platform. That is, those providing money are actually buying a stake in the company. Startups submit their application, which consists of an overview of their idea, a portfolio of their team, and any other relevant details of their company. Crowdisland meets the team, and evaluates the idea, doing due diligence and valuation reviews. If standards are met, the startups are featured on the site and made available for investors. Investors can review startups through the site and pledge money for an idea they find appealing. They invest along seasoned angel investors, thus reducing risk. They can keep in touch with the businesses they invest in, while Crowdisland handles all the legal work and payments.
There are no time restrictions for startups on Crowdisland so they're pretty much free to proceed at their own pace. Crowdisland will eventually charge investors to join the network. They will also charge the startups a flat fee for valuation and a percentage of a successful raise. They are partnered with York Street Partners, a boutique investment banking firm in Colombo.
Lankan Angel Network
The Lankan Angel Network (LAN) is a platform for both angel and private investors to invest in early stage Sri Lankan startups. The LAN provides funding, as well as mentorship, to entrepreneurs, helps streamline deals, and gives guidance to investors until exit. LAN funds startups involved in a wide variety of sectors including ecommerce, gaming, tourism, fashion, renewable energy, logistics, manufacturing, and education. They've funded companies like Takas, Trekurious, Omak, and Katha, among others. Last year, LAN raised US$ 5 million for 20 startups and opened a new incubation centre.
Blue Ocean Ventures
Blue Ocean Ventures is a venture capital firm based in Sri Lanka and Singapore. The firm works with early stage ventures with investments ranging from Rs. 15 million to Rs. 200 million, and tends to make investments in internet, mobile, software, technology, travel, outsourcing services, education, fashion, retail, tourism, and hospitality sectors. Blue Ocean Ventures has funded startups like Ticketslk, Takas, Saraii, and Sunshine Travels.
500 Startups
This year, 500 Startups announced a regional fund called '500 Kulfi' focused on India, but including Sri Lanka and Bangladesh. The fund focuses on early stage startups in any sector, but there is a preference for FinTech, EdTech, Health & Wellness, Data Analytics, Content and SaaS/SMB. The fund is worth US $ 25 million, and 500 Startups has already invested in over 50 companies in India since 2011.
Programmes
Venture Engine
Venture Engine is an annual programme for entrepreneurs aimed at creating a platform to either launch or expand their business. An open call for business plans is generally launched in April or May for anyone with a new business idea or an existing business. The submitted plans are vetted by a panel of investors and the best ones are called in for a two-minute pitch. The teams with the best pitches move on to a workshop which prepares them for the next round. Round two is a detailed pitch to the panel, after which the top businesses are shortlisted for the finale. The top three are then selected for the prizes. The entire process, however, exposes entrepreneurs to investors who are encouraged to fund a business of their choice, regardless of whether they place or not.
Slingshot
Slingshot is a startup incubator and seed accelerator programme developed by Hemas. Entrepreneurs with a partially developed or prototype level product can apply for the programme. If selected, the teams get invited to pitch their idea, and then, if it passes muster, they get help developing their business plan. Once the concept is evaluated and makes the cut, entrepreneurs can get funding and support to develop the idea. The amount of funding is not mentioned, but will be upward of US$ 10,000 in exchange for 15-20% common stock. The catch is that the concepts and projects have to fit with Hemas business interests, which include hospitals, pharmaceuticals, hotels, travel, and aviation. The programme is run through the year, which is a plus.
Spiralation
The ICT Agency of Sri Lanka runs its own startup incubator at Spiralation. Applications emailed to them are evaluated according to their criteria and the proposals with the highest scores are awarded the grant. The funding goes up to a maximum of Rs. 750,000, and after the award the applicants will have to incorporate their company, if not done already. It's not a lot of money, but it's enough to get things started.
Disrupt Unlimited
Disrupt Unlimited is a seed accelerator, but focused on the apparel, textile, and accessories industries. Each programme lasts for four months and the organisers host hackathon-like events to drive ideas. Investments are upwards of US$ 15,000 but it is mainly to get you going till you get some venture capital.
Idea2Fund
Launched by MTI Corporate Finance, Idea2Fund is a platform for startups to gain access to funding and mentoring. Applicants fill in a form and email it in. Shortlisted candidates will be called in to present their concepts to the MTI panel. The candidates will be further shortlisted for the 'commercial presentation' to a panel of investors and venture capitalists. Those selected will be funded and connected to consultants who could help them develop further. Ideas in a majority of domains are accepted.
Investment Banks
York Street Partners
York Street Partners is a boutique investment banking firm based in Sri Lanka. They partner with Crowdisland to crowd-fund investments, and handle corporate finance, mergers, acquisitions, and equity brokerage. They aim at bridging the gap between investors and Sri Lanka in several areas that include venture capital.
Lanka Ventures
Lanka Ventures is a venture capital company owned by Acuity Partners ‒ a joint venture by DFCC Bank and Hatton National Bank. They are mostly focused on the energy and healthcare sectors, though.
First Capital
First Capital is full service investment bank, offering independent advice and investment solutions. They manage both individual and institutional asset management as well as valuations and project development.
Private Investors
Investment banks and funds are not the only places startups can get funding. A lot of entrepreneurs approach their friends and family to raise money to get things off the ground, and it works, to an extent. There's also the option of approaching angel investors and private investors who may be interested in funding a potential idea.
Support does not always have to be in a financial sense. A good mentor or advisor can be invaluable in helping guide a startup in the right direction. Similarly, bringing on someone with a skill that's essential to the startup is a great way of growing. A CTO, for instance, can make or break a tech startup.
It's hard work growing a startup without investment. A good funding base allows for the hiring of employees, the development of the core product, more polished marketing campaigns, and better conversion of customers. The better the investment, the better these processes will be and the faster the company can grow. Luckily, there are many investors in Sri Lanka open to new ideas and willing to invest in startups. No one investor will solve all your problems, but between all the programmes and funds available, a startup has a good chance of being funded. However, investors are not genies in bottles ‒ you really can rub them the wrong way, so make sure you do your research and don't end up giving one of the worst pitches in history.
Featured image courtesy: documentary.org