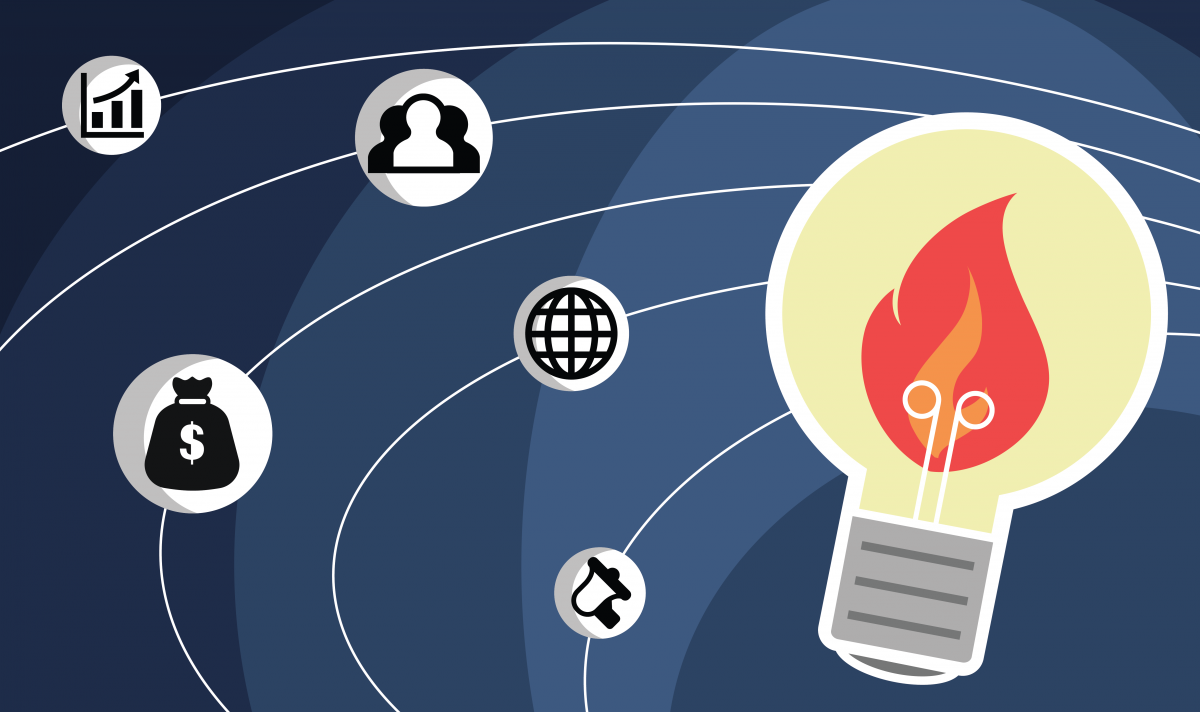 Brought to you by Ideamart
2016 has been a good year for the startup community, and for budding entrepreneurs. There have been several competitions with big prize pools, a number of hackathons and programmes aimed at giving founders the skills and inspiration they need to build their businesses well. Coworking spaces are becoming popular, Sri Lankan startups are taking part in international competitions, and investors are showing a greater interest in Sri Lankan startups, which is all pretty good news for the industry.
We've regularly featured startups in our monthly startup bundle, but for the end of the year, we are rounding up the hottest startups of the last twelve months. These are the companies that have generated the most buzz, had the most activity during the year, or have created products that change the way things are done in their particular industry.
Here they are in no particular order.
Layup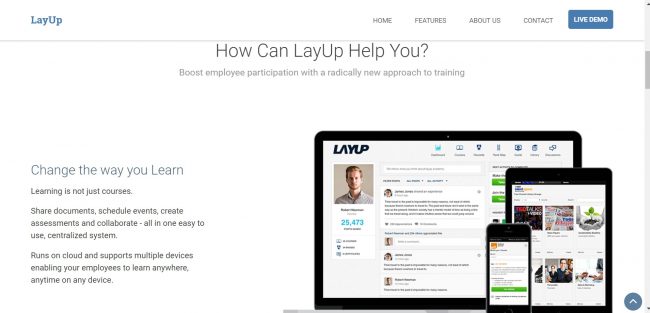 Layup was created to be a better way to train people online. They use an approach they call "Engaged Education Methodology" to increase participation and retention. The platform is gamified in a way that lets users go through the activities in the system and accrue points which are used as a sort of social currency inside the system. Completing challenges within the system earns the user badges and certificates, and the top learners gain visibility within the ranks. The platform also allows for sharing of documents, scheduling events, assessments and collaboration, all in one centralised space.
Layup largely focuses on training for employees in companies. They have over 15,000 users globally and have pulled in more than USD 1 million in signed contracts. They were also picked as the best Sri Lankan startup this year by Seedstars World, a global seed-stage startup competition.
The platform runs on the cloud and supports access from multiple devices, making it easier for employees to use the platform at any time.
The creators: Sheran Corera
Why they made the list: Education is an industry that's desperately in need of change, and while Layup isn't exactly  focusing on the formal education sector, they are making changes which we'd hope to see transfer across industries.
HypeHash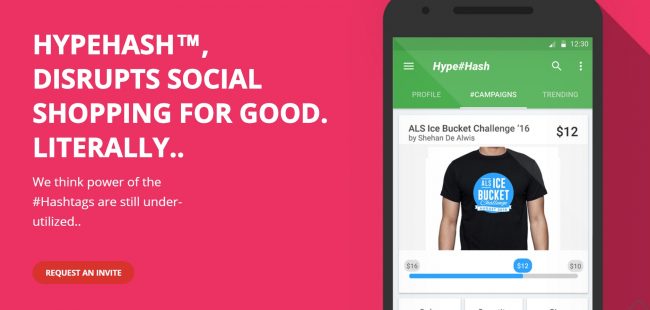 HypeHash is an e-commerce platform that allows designers to create things around a trending hashtag.  Take the ALS ice bucket challenge, for example: designers can create t-shirts about it, and users who support it can purchase them. Feeds are customised to each user's interests, and content like photos or text can also be taken and edited using existing templates to create new products.
Despite a slightly confusing website and business model, if it's one thing HypeHash does do well, it's create hype. They won AngelHack 2016 in Sri Lanka, were invited to the Hackcelerator progamme in San Francisco, and this November, they grabbed a Y Combinator opportunity with guaranteed investment from RightSide Capital in the Valley.
The creators: Ravihans Wetakepotha, Vimukthi Liyanage, Lahiru Rajapakse, Manoj Manathunga
Why they made the list: Despite having a product still in beta, they keep generating a great deal of attention and winning competitions.
Synergen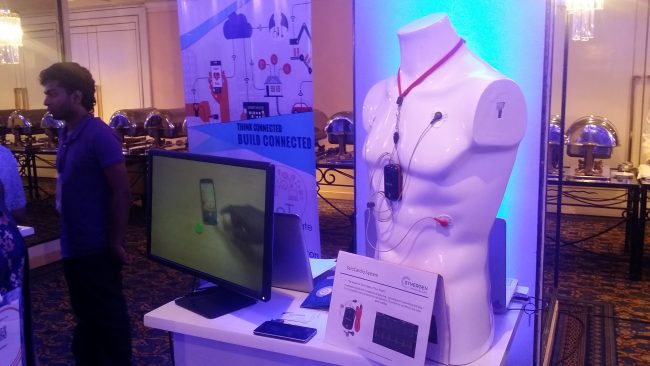 Synergen has been around for a while, but they've not slowed down on the product front. They have plenty of experience in IoT, and have been leveraging that knowledge to change how we deal with health and everyday things. During Disrupt Asia, they showcased a piece of wearable tech that monitors the electrical activity of your heart and transmits the readings to an app on your phone. During the recently concluded John Keells X Open Innovation Challenge, they demoed a smart ring that can be used to control computers and smartphones via Bluetooth, performing feats such as flipping PowerPoint presentations and responding to calls with a gesture.
The creators: Mel Gunawardena, Duminda Gunawardena,
Why they made the list: Creating hardware in Sri Lanka is pretty cool, especially when startups tend to favour software solutions over hardware. Their constant innovation in health and hardware places  them solidly on the list.
Aniwa.lk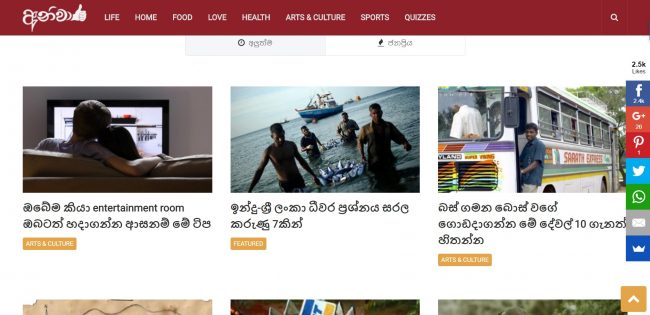 Aniwa.lk is a young media startup that generates original Sri Lankan content in Sinhalese. They write on topics that include lifestyle, fashion, arts and culture, and social issues, but steer away from the standard gossip sites full of celebrity news and scandals. Following an investment by the Lanka Angel Network, Aniwa.lk has grown quickly, pulling in a healthy reader base, and about 750,000 users for over the last month.
The creators:  Anisha Yasaratne, Nanda Abeysekera and Gehan Dias
Why they made the list: It's good to see young media startups publishing in the Sinhalese language, as an alternative to mainstream media.
Hire1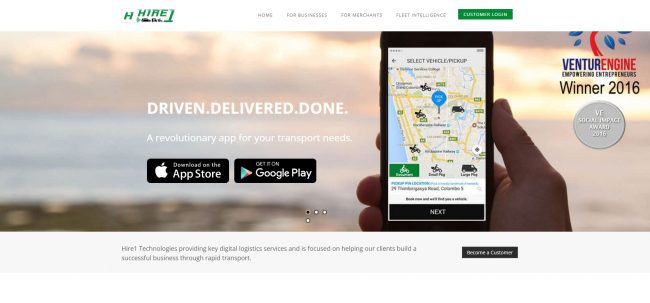 Hire1 is a startup that began as a sort of taxi service, but then switched their model to provide logistic services for businesses. Through their platform, companies can book couriers, get fleet-management solutions, and arrange for deliveries to  customers. For business users, orders are tracked and monitored via a business portal, and all payments are cashless and billed at the end of the month. Data is backed up daily to the cloud, and the system can be accessed and orders placed through the web or their mobile app.
Their clients include Wow.lk, Takas.lk, Abans, Laugfs and many others. Hire1 won this year's Venture Engine Awards, securing Rs. 30 million in startup capital, which they've been putting to good use.
The creators: Yeshanth Gunewardena, Indika Tantrigoda
Why they made the list: Hire1 shifted quickly from a model that wasn't promising to one that had a lot of potential. They pivoted quickly, and now partner with a number of companies who use their services with frequency.
WebxPay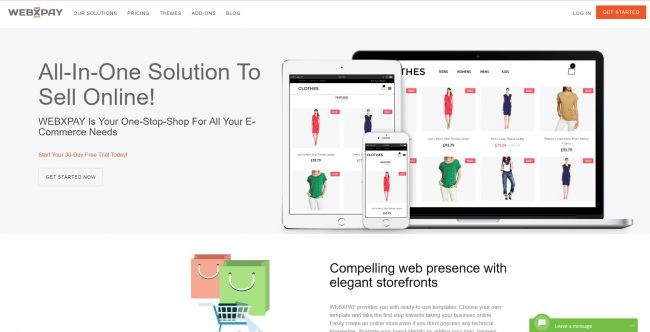 WebxPay is not just a payment processing system, but also a fully fledged e-commerce solution. They have a pretty comprehensive set of features with storefront templates, local bank payment gateway integration and SMS invoices. They've got integrated 'Buy' buttons for social media, plug and play websites, and email-based online payments. With more companies entering the online shopping arena, payment processing systems and online shopping carts are good business. Payment systems in Sri Lanka is still a shaky business, but WebxPay is still going strong.
The creators: Omar Sahib, Sajith Chanuka
Why they made the list: It's not easy creating a payment gateway or even a payment processing system in Sri Lanka, so it takes a lot to keep the business going in these circumstances.
Emojot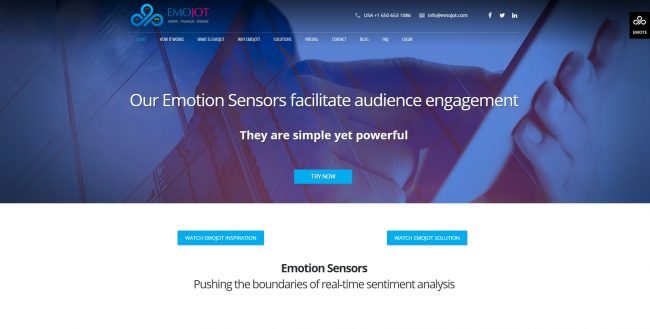 Emojot has been around around for a while, but what they do is pretty innovative and interesting. They specialise in customer relationship management (CRM) but through a real-time analysis of perception, instead of standard legacy methods. They capture emotions through the use of emojis, relying on the fact that people express themselves a lot more through emojis now than they ever did before. Using this capture of sentiment, their clients can respond meaningfully and quickly to client segments. The concept is a fun one, because who wants to waste their time filling surveys when you could just click a smiley?
Emojot also closed a USD 1 million seed round earlier this year.
The creators: Andun Liyanagunawardhena, Sachintha Ponnamperuma, Shahani Markus, Manjula Dissanayake
Why they made the list: Their concept of customer engagement is very young, and hip. Using emojis to get feedback is a much less painful method than what most companies use.
Arimac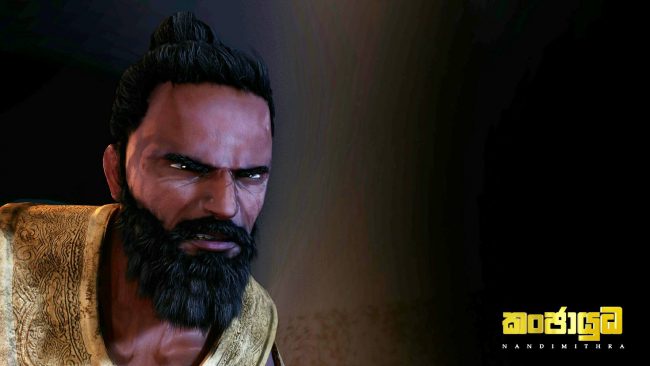 Arimac is a bit different from the rest of the companies on this list. They are not your typical software startup, and they've been around longer than most on this list, having been involved in digital media and design. But recently they've been behind the creation of some pretty impressive 3D games. In partnership with IMI Labs, they've been developing Kanchayudha, a combat game set in ancient Sri Lanka and built off the Unreal Engine. They are also developing a beautiful 3D game for mobile devices called the Adventures of Tia. Kanchayudha has been seeing a lot of media attention recently, as it's probably the most Sri Lankan of RPGs created here.
The creators: Chamira Prasad Jayasinghe
Why they made the list: The video game industry in Sri Lanka is a tough one ‒ there isn't a big enough market to support developers ‒ but Arimac has managed to develop two mass market games as well as several other projects for corporates.
Conclusion
There you have it ‒ Roar's list of the hottest startups of the year. The list is, of course, subjective, and based on the buzz these startups have generated over the last few months and the amount of action that's been seen. There have been a lot more startups working on some very interesting things this year, so if you feel they should have been included in the list, let us know in the comments below.
This article was brought to you by:
Featured image credit: Roar.lk/Kyle Sampath Valentine