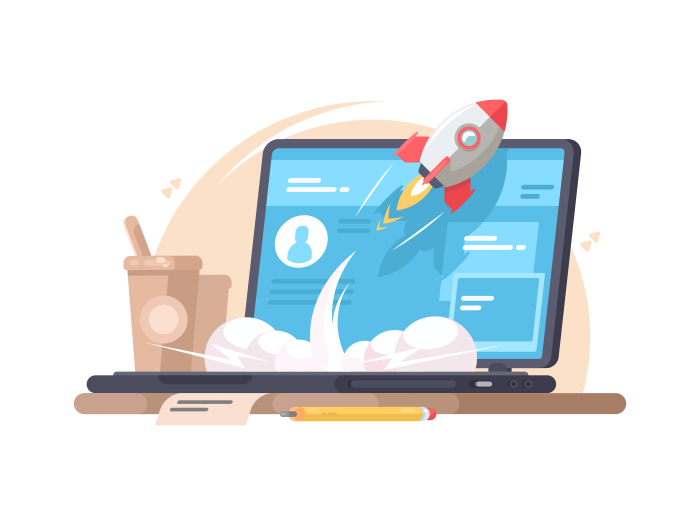 2018 is just a few days away, and this has been a rather positive year for startups, at least when it comes to idea generation. While a lot of them are still in an incubation phase, we definitely saw plenty of diversity emerging in our startup ecosystem this year.
Here are a few startups that seem to have the right ingredients in place to make for a successful 2018.
oDoc
HealthTech/MedTech has become one of the hottest areas for technology. With the demand for healthcare expected to reach around $9.6 trillion dollars by 2018, tech startups will play a massive part in providing ways to reduce expenditure on healthcare and also allow for better access to it.
oDoc sets its sights on addressing these two key issues. If you aren't familiar with them, the app is basically a way of connecting patients with doctors online, without the need to travel or have a consultation at a hospital. This can benefit both doctors and patients, and if Sri Lanka strengthens its internet access, those living in remote areas stand to gain the massive benefit of having access to specialists that they may otherwise not have.
What's great about oDoc is they are proactively engaging with their user base. Many startups tend to build a product and sit there waiting for users and investment to show up. From conducting live streams on Facebook to offering their services in times of need, they've set themselves up well and it's no surprise that they receive $1 million in seed funding this year, and got featured in Tech in Asia.
Also important is that oDoc's concept is not totally Sri Lanka centric; its premise can be used globally, and that's why they are definitely a startup that's worth keeping a track on. If they continue to play their cards right, and add more features to their product, they can certainly compete with other e-consulting apps in larger markets.
InsureMe.lk
Insurance has become a big part of Sri Lankan's daily lives. The competition amongst providers is fierce, and finding the right option among the many available is difficult. That's why having a central site for your insurance needs can be a game changer.
While comparison sites aren't a new thing internationally, Sri Lanka has generally been behind in this area. There have been a fair few startups that have cropped up since InsureMe that offer similar services, but InsureMe is an originator of sorts, and has one of the biggest arrays of partners, from the likes of Janashakthi to LOLC, Softlogic, and Ceylinco. It currently has the infrastructure to be a vast insurance comparison hub.
There is definitely room for growth and there are still areas which aren't quite ready on the site, but at present, it's got the edge on other insurance-based startups, and perhaps InsureMe's presence is a reason why the space has seen an increase in competition this year.
Igniter Space

Students of Igniter Space displaying their creations. Video Source: Igniter Space
There is a lot of debate on whether Sri Lanka needs to start thinking forward when it comes to its education system. Steps are being taken, but in an increasingly digitised society, it's key that the next generation of Sri Lankans isn't caught behind their global counterparts.
The folks at Igniter Space have a goal to push for more creative thinking amongst children, and given Sri Lanka's tendency to have a more traditional form of education, it's vital that EdTech startups like this do offer a variant to draw out the curiosity of the next generation.
Not everyone is going to end up coding, but it's become such a vital skill that online EdTech solutions for programming are in abundance these days, as the skillset behind coding extends beyond simply knowing the syntax of C++ or Java. While the opportunity to access online material from across the globe is great, the experience of learning about engineering, or coding in a classroom setting can also engrain other values in students, such as teamwork and project management, as they move into higher education and the workforce.
With EdTech starting to get more support globally, despite some differences, the likes of Igniter Space could well challenge the status quo and bring about a change in our public and private education institutions, and that's the kind of disruption our education system desperately needs if we are to compete in Asia and put a stop to our brain drain.
Pay Here
FinTech continues to be disrupted globally, but Sri Lanka has been sorely lagging behind. We have been waiting for a proper digital payment system, and businesses have had to rely on cards and cash for payments, as POS machines still maintain their relevance, despite their scratched displays and the annoying need to sign receipts.
The likes of Pay Here can hopefully bring about change. Though it's not quite PayPal or Stripe, it offers an online solution that businesses can set up to receive online payments from customers, whether it's for an ecommerce store or just online payments in general.
It's integrated with Credit/Debit Cards such as VISA and Mastercard, mobile wallets, internet banking, and carrier billing. PayHere has also partnered up with Sampath Bank. Another great part is it has got an API, so it allows you to customise it for your business or product. Access to APIs is sparse in Sri Lanka, but it can potentially allow for much greater integration local and global brands and businesses. (i.e. if someone wanted to make an integration on popular office communication app Slack to make payments, an API could potentially allow for this to happen).
Pay Here and other FinTech startups in Sri Lanka need more support, as, without the backing of government and private entities, there isn't much startups like PayHere can do to be adopted and utilised for our benefit. Hopefully, at the end of 2018, we'll see far more progress that we did in 2017 as it'll be a shame if startups like PayHere were to disappear given the dearth of any form of online payment solutions.
Conclusion
It was hard to select just a few from all the great startups we saw this year, and hopefully, it'll be even harder to pick out a creme of the crop at the end of 2018. It was a productive year, and while startups still need more support and infrastructure in place to have sustained growth, there is definitely plenty of creative thinkers and talented individuals that can drive our ecosystem forward.
We hope you've enjoyed our coverage of startups in 2017. We will bring you even more analysis and information from our startup ecosystem as well as the Sri Lankans that are driving change in 2018 and beyond.
Cover Image: kit8.net