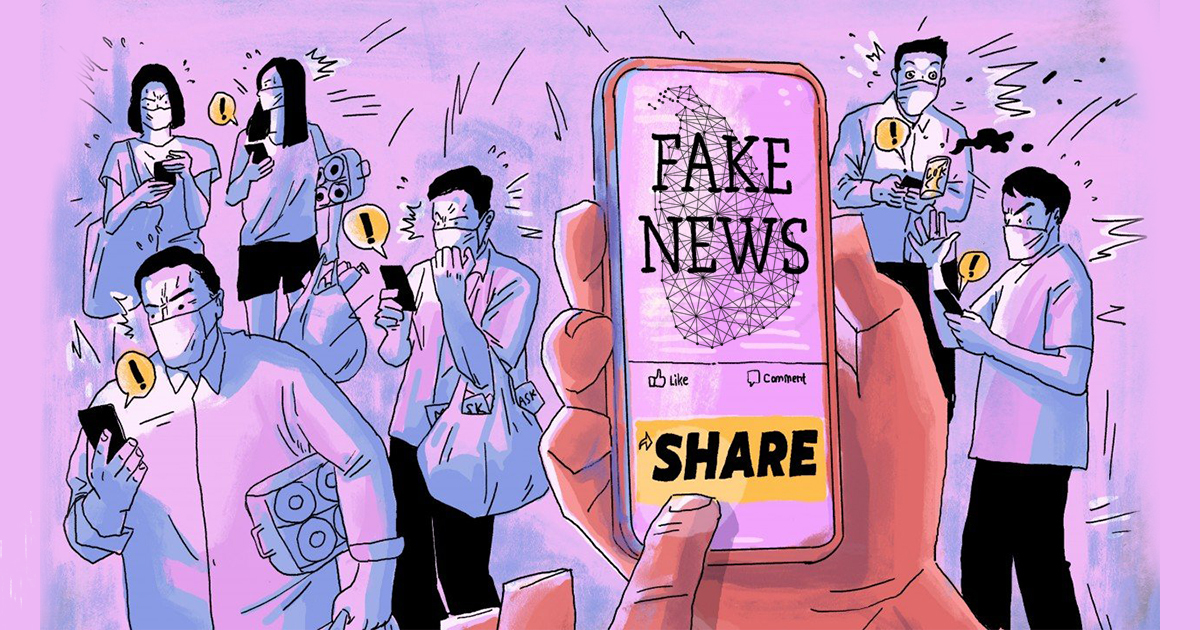 Since 2014, combating fake news and misinformation strategies has become an important objective for nations across the world. Utilised to varying degrees by both state and non-state actors, or even by well-meaning, careless citizens, fake news has led societies down ruinous paths. 
And in truth, there is no single, perfect solution to this problem. As a European Commission high-level group observed in a 2018 report, the ambiguous definition of 'fake news' hinders a government's ability to implement a proper action plan against it. Due to this confusion, various governments have adopted strategies ranging from introducing new laws, to increasing media literacy, to ad hoc arrests of individuals. It is safe to say that no country has successfully tackled the issue of misinformation.'
For Sri Lanka, the COVID-19 pandemic was cause for numerous WhatsApp messages relating to  false cures as well as conspiracy theories about the origin of the virus. Early this year, conspiracy theories arose again when Sri Lanka launched its COVID-19 vaccination drive. It was so bad that some groups were hesitant to receive a vaccine, despite its free availability. 

Sri Lanka was first forced to address misinformation as a serious problem following the 2018 Digana riots, during which mobs targetted Muslim communities in the Central Province. Two deaths were reported and countless houses and businesses were vandalised. In the days leading up to the riots, reports of an eatery distributing food laced with 'sterilisation pills' were circulated through social media networks. It was these false reports that resulted in separate attacks on Muslim-owned businesses in the Central Province, and climaxed with the death a lorry driver in Teldeniya, allegedly at the hands of four Muslim youth.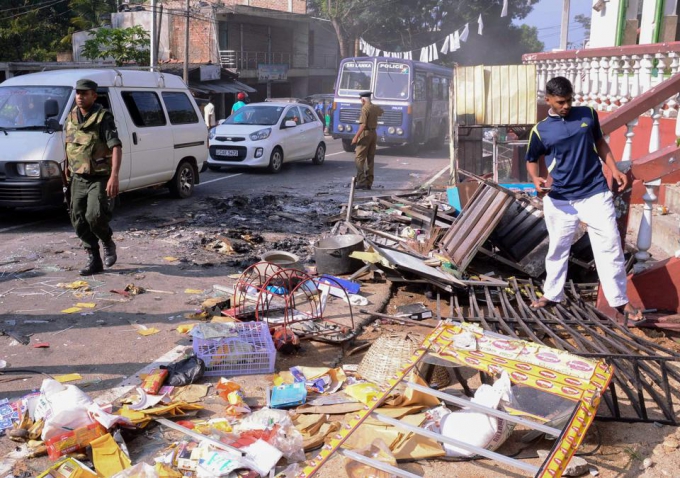 The government's immediate response was to enforce an internet blackout for the entire country — the first time it made such a drastic move. Inspired by actions taken by other South Asian countries like India, the government blocked the use of social media applications including WhatsApp, Facebook, Twitter and Instagram to prevent mobs from using these platforms to organise further attacks and stop the spread of false news. 
Following this, the government proposed amendments to the Penal Code and Criminal Procedure Code that would allow "swift and stringent legal action to be taken against those who engage in false news distribution and hate speech." The proposal submitted by then Minister of Justice Ranjith Madduma Bandara, sought to impose a fine of up to Rs one million or a five-year prison sentence or both on anyone found guilty of  "spreading false news or hate speech". 
The government was forced to implement  an internet blackout for the second time  in April 2019, in the aftermath of the devastating Easter Sunday attacks. 
This time around, the action proved almost completely futile, as by then local internet users had found ways to circumvent the social media blocks.  Many used a virtual private network (VPN), which hides the exact location of a device connected to the internet. 
The government next proposed the implementation of a new legislation: the Online False Truths Bill.
"Singapore, Malaysia and India have already introduced 'The Protection from Online Falsehoods and Manipulation Act' to empower a legal regime to combat the spread of false information," the Justice Minister said in April 2021 after the proposal received approval from the Cabinet of Ministers. 
"We won't allow this to continue," he said, arguing for the need to introduce legislation to contain fake news.
"The profiles of 15 to 17% of Sri Lanka's social media activists are fake. It is impossible to take legal action against them no matter what falsehoods they might utter," he added.
Sources at the Ministry of Justice told Roar Media that the revisions and the new Bill are currently being reviewed by a committee comprising senior members of the Attorney General's Department. Once recommendations from the committee come through, the Bill will be sent to the Legal Draftsman's Office to be finalised. 
However noble the intentions of introducing this Bill, the specifics contained in the Bill must be closely examined as it treads very closely to suppressing key freedoms, such as the right to free expression, and free speech.  
Sri Lanka's Free Media Movement (FMM) has raised concerns over the bills on the basis that it could pose very real threats to freedom of expression. "When a government intervenes to enact repressive laws, instead of regulation, it only serves as an opportunity for the authorities who have a long track record of abusive interpretation to define 'false news', creating a path for violating the right to freedom of expression and media freedom," it said in a statement.
Similarly, a number of bodies are paying close attention to the Bill and other revisions in the law concerning hate speech and fake news, due solely to the possibility it will infringe on a number of fundamental rights of the individual.
Many have raised concerns whether the new laws will act similar to the existing legislation, such as the International Covenant on Civil and Political Rights (ICCPR) Act 2007, which brings domestic law into conformity with Sri Lanka's international human rights obligations with regards civil and political rights. 
Under the ICCPR Act, there is a clear prohibition on the advocacy of 'national, racial or religious hatred that constitutes incitement to discrimination, hostility or violence,' however, it has been widely noted that the Act is not consistently applied. On a number of occasions, it has been abused when it was actually designed to serve as a safeguard to protect and promote human rights: the closest example is the arrest of Shakthika Sathkumara, who was charged under the ICCPR Act for 'inciting religious hatred' because of a short story he published on his Facebook.