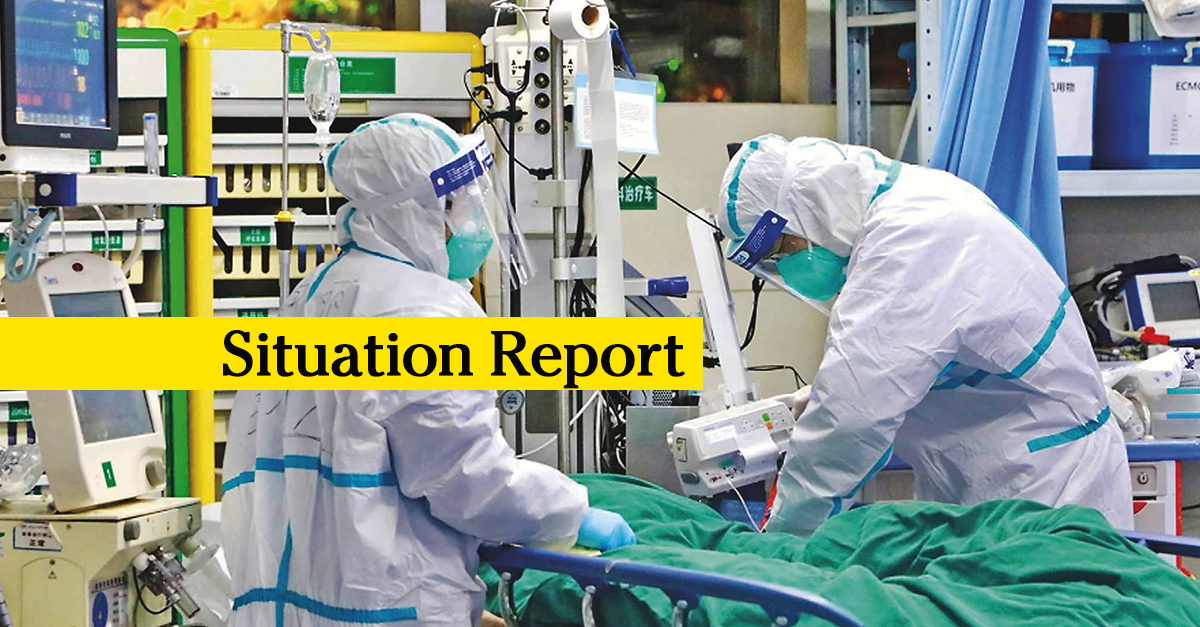 Fears that a second COVID-19 lockdown was imminent was somewhat tempered today with the news that Sri Lanka had surpassed 2,000 recoveries from the viral infection. 
As at 8 PM today, COVID-19 recoveries were at 2001. 
This includes a recovery recorded from among the 900 strong Navy cluster, bringing Navy recoveries to 889. 
'Curfew Unnecessary'
Despite the scare yesterday, when a number of cases were detected from outside quarantine centres, the government continued to assure the public there would be no need to impose curfew in the island.
"The virus is only confined to some areas," Health Services Director-General Dr Anil Jasinghe told the media, adding that identified areas, such as Rajanganaya, had been isolated and movement there restricted. 
Update on Ragama
Dr Jasinghe also told the media that the PCR results of the 48 staffers at the private hospital in Ragama that was temporarily closed yesterday after the General Manager tested positive for COVID-19, had come out negative. 
Issuing a statement today, the administration said the General Manager in question was currently being treated at a government hospital. 
The statement explained that the General Manager had visited the Kandakadu Treatment and Rehabilitation Centre for a lecturing assignment, on the request of the Ministry of Health.
After learning of the discovery of the patient cluster at the Centre, he had voluntarily subjected himself to a PCR test, which had returned negative. As a precaution, he had self-quarantined outside Colombo. However, his next PCR test, conducted at the quarantine centre, had been positive. 
"He has since been admitted to a government hospital, where he is being monitored and remains in good health," the statement read.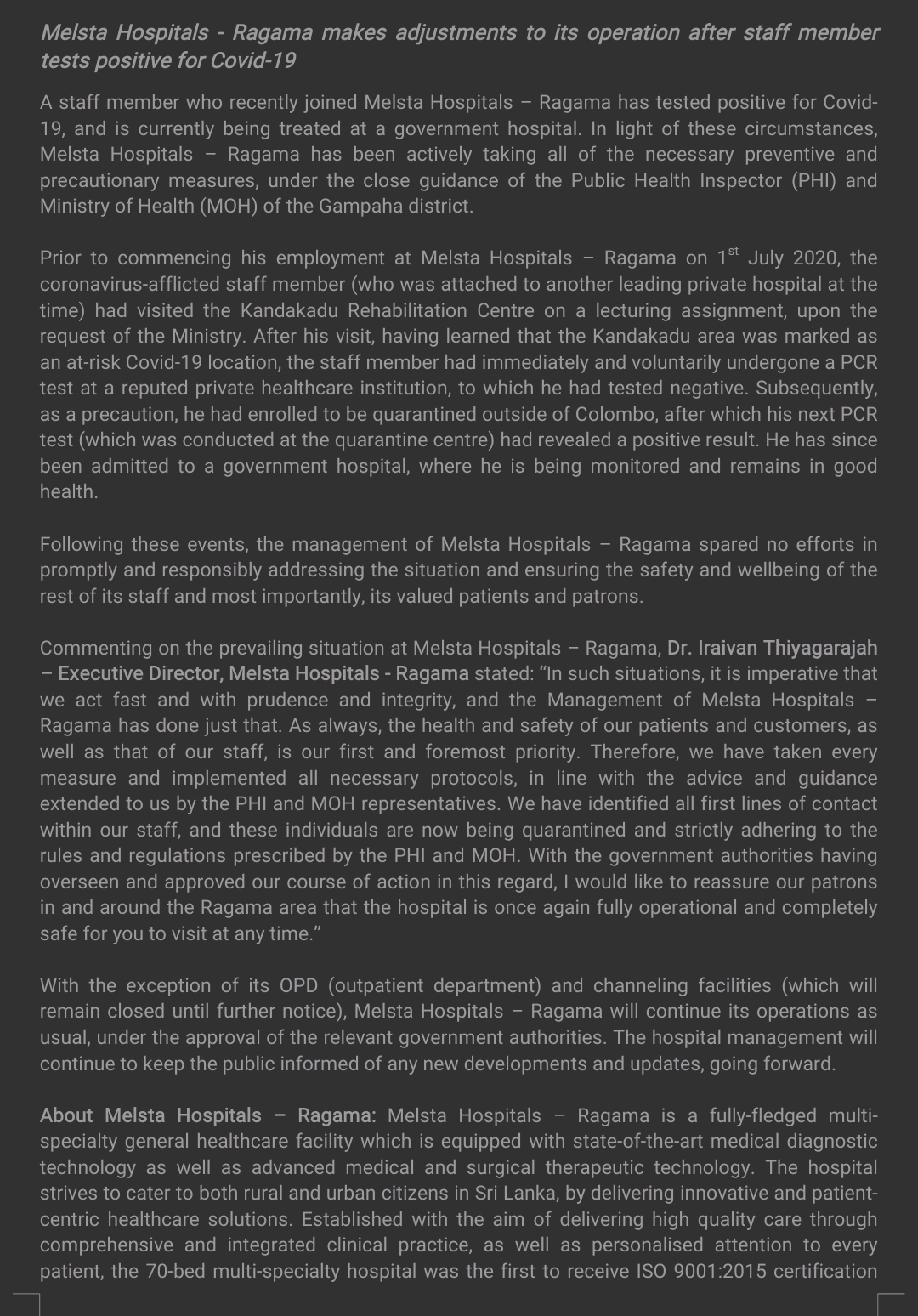 To learn more about this very latest cluster of patients that emerged from the Kandakadu Treatment and Rehabilitation Centre, click here. For more on this story as it develops, check here.